Lieutenant Chetana Sharma Indian Army
On the occasion of the Republic Day Parade in 2023, Lt Chetana Sharma and Capt Sunil Dasharathe led the Indian Army's Akash Air Defense System at Kartavya Path. Lieutenant Chetana is from an Army Air Defence regiment unit, which protects the air space from enemy aircraft and drones.
Lt Chetana Sharma is a resident of Khatushyamji in Rajasthan and is the first officer in the armed forces from her family. Her parents work as teachers in Rajasthan. Since childhood, Lt Chetana Sharma had a dream to serve the Indian Army.
She joined the Officer's Training Academy in 2020 after five unsuccessful attempts. Despite her series of failures, Lt Sharma never gave up on her dreams and thus has a message for every girl who aspire to serve in the armed forces.
She further said, "All that you require is confidence in yourself. You can't yourself draw boundaries, if you believe in yourself, no dream is impossible to achieve."
Lieutenant Sharma has said it was a proud moment for her to get the opportunity to represent her unit and the Army at the Republic Day parade 2023.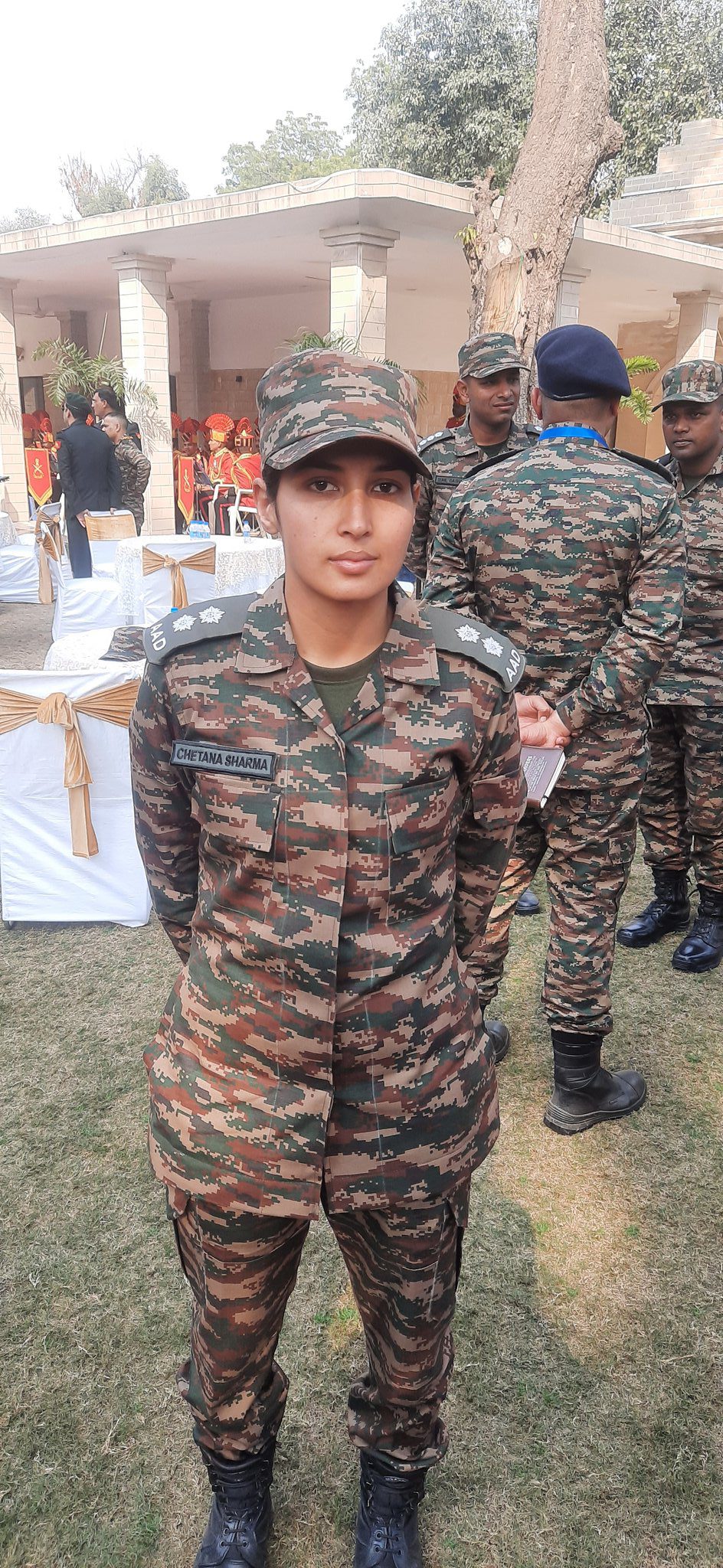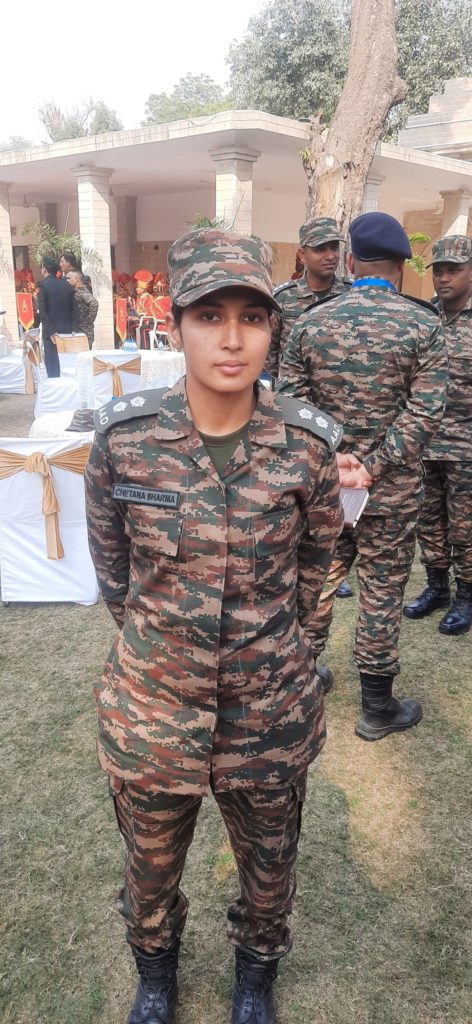 AKASH is a Short Range Surface to Air Missile System to protect vulnerable areas and points from air attacks. Akash Weapon System (AWS) can simultaneously engage Multiple Targets in Group Mode or Autonomous Mode. It has built-in Electronic Counter-Counter Measures (ECCM) features. The entire weapon system has been configured on mobile platforms.
It was used as a potent deterrent in 2019 against Pakistan when it was deployed as a counter-measure to Pakistan's Air Force post the Balakote Air Strike.