NSG Commandos Calendar 2023
NSG Commandos Calendar 2023, a tribute to our bravehearts. The National Security Guard (NSG), commonly known as Black Cats, is a counter-terrorism unit of India under the Ministry of Home Affairs. It was founded on 16 October 1984, following Operation Blue Star, for combating terrorist activities and protect states against internal disturbances.
The NSG was modelled on the pattern of the SAS of the UK and GSG-9 of Germany. It is a task oriented force and has two complementary elements in the form of the Special Action Group (SAG) comprising Army personnel and the Special Ranger Groups (SRG) comprising personnel drawn from Central Armed Protection Forces / State Police Forces.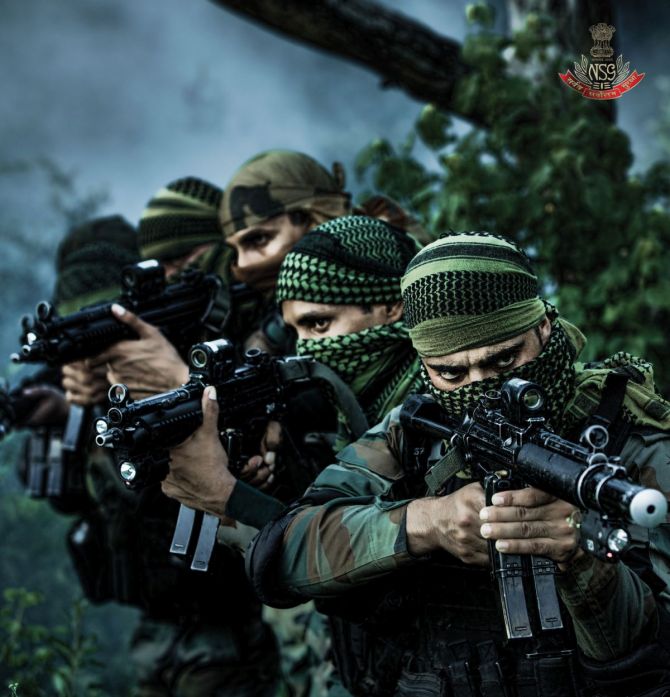 Missions by the National Security Guards
Ever since its inception in 1984, the NSG has conducted several successful operations in the country and protect the country from the evil elements.
The NSG is trained to conduct counterterrorism and prevent:
1. Counter hijacking tasks on land, sea, and air.
2. Bomb Disposal.
3. Search, detection, and neutralization of IED's.
4. Post Blast Investigation.
5. Hostage Rescue Missions.
Some of the significant operations by the NSG are given as below:
1. Operation Black Thunder
2. Operation Ashwamedha
3. Combat missions in Jammu and Kashmir valley
4. Operation Vajra Shakti
5. Operation Black Tornado
NSG Training
The commandos undergo an extremely strenuous training of 90 days. Initially one has to pass an examination for the election which is actually a week of rigorous training. It is said that 80 percent of the jawans fail in this. Only 20 per cent reach the next stage. By the last round of tests, this number comes down to 15 percent.
After the final selection the toughest round begins. This is a 90-day training session. During this both physical and mental training is given. It is said that the soldiers whose qualification is 40 percent at the beginning of training, reach 90 percent by the end of the training. Training is also provided for Battle Assault Obstruction Course and Counter Terrorist Conditioning Course. Lastly, there is a psychological test.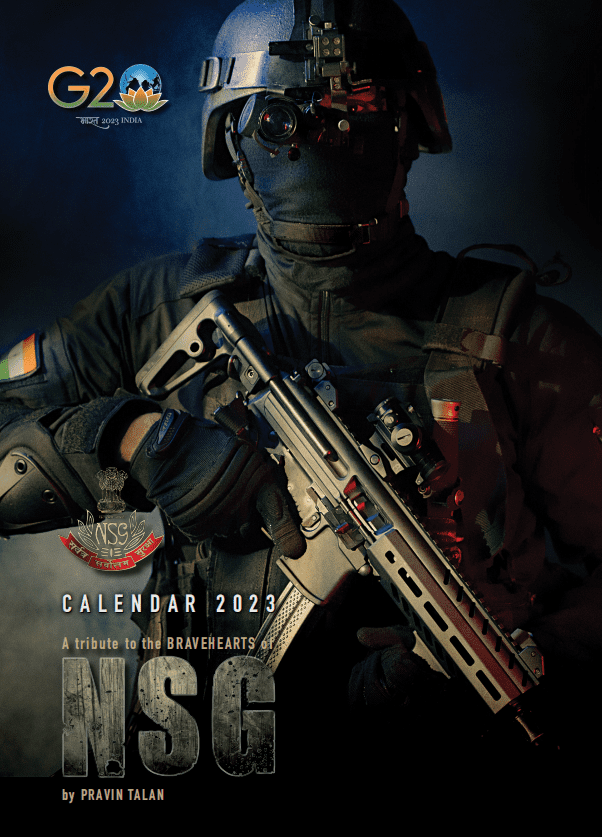 About The Calendar
This is the 7th edition of high voltage NSG calendars created by acclaimed photographer Pravin Talan to honour the Black Cat Commandos. His extraordinary work has been featured in publications across the globe and Coffee Table Books displayed in International Book Fairs by National Book Trust.
NSG Commandos Calendar 2023 Download PDF