Facts About National Security Guard
In todays blog we are going to share some interesting facts about National Security Guard. These commandos are popularly knowns as the Black Cat commandos.
​Introduction to National Security Guard (NSG):
NSG is a Federal Contingency World Class Zero Error Force to deal with anti-terrorist activities in all its manifestation for the security of the nation.
The NSG is a force specially equipped and trained to deal with specific situations and to be used only in exceptional circumstances to thwart serious acts of terrorism.
The NSG is one of the finest counter terrorist units in the world performing a variety of roles from counter-terrorism to hostage rescue to VIP Protection.
History of the National Security Guard (NSG):
The National Security Guard is a special unit of the Indian Special Forces established in the year of 1984 following the Operation Blue Star.​
The NSG personnel's are termed as Black Cats due to their black outfit and black cat insignia on their uniform.
Motto and Headquarters of the National Security Guard (NSG):
The motto of NSG is 'Sarvatra Sarvottama Suraksha' (Omnipresent Omnipotent Defence).
" The National Security Guard (NSG) operates as an independent force and is tasked to act as a Counter Terror intervention force. It is involved in launching operations against Terrorists, Anti-Hijacking Operations, Hostage Rescues and VIP Protection. "
The Headquarters of the NSG are located at New Delhi and the current Director General (DG) of the force is Sudeep Lakhatkiya.
Operations led by the National Security Guard (NSG):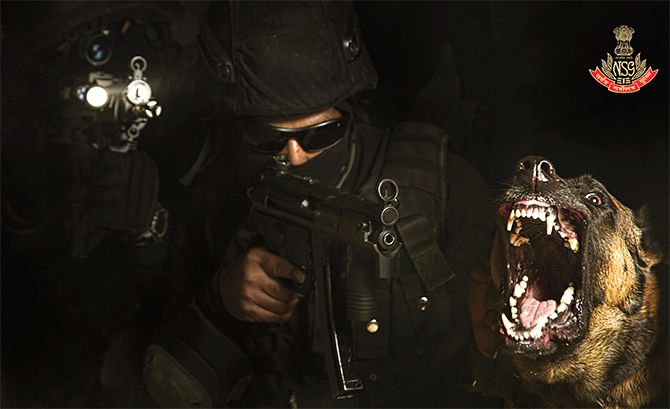 The major Operations successfully led by the NSG are-
Black Thunder.
Ashwamedh.
Combat Missions in Jammu and Kashmir.
Vajra Shakti.
Black Tornado.
Objectives of the National Security Guard (NSG):
The specific objectives of the NSG commandos are
Neutralisation of specific terrorist threats
Handling hijacking situations in the air and on the land.
Engaging and neutralising terrorists in specific situations.
Bomb disposal (search, detection and neutralisation of IEDs)
Post Blast Investigation (PBI)
Rescue of hostages in kidnap situation.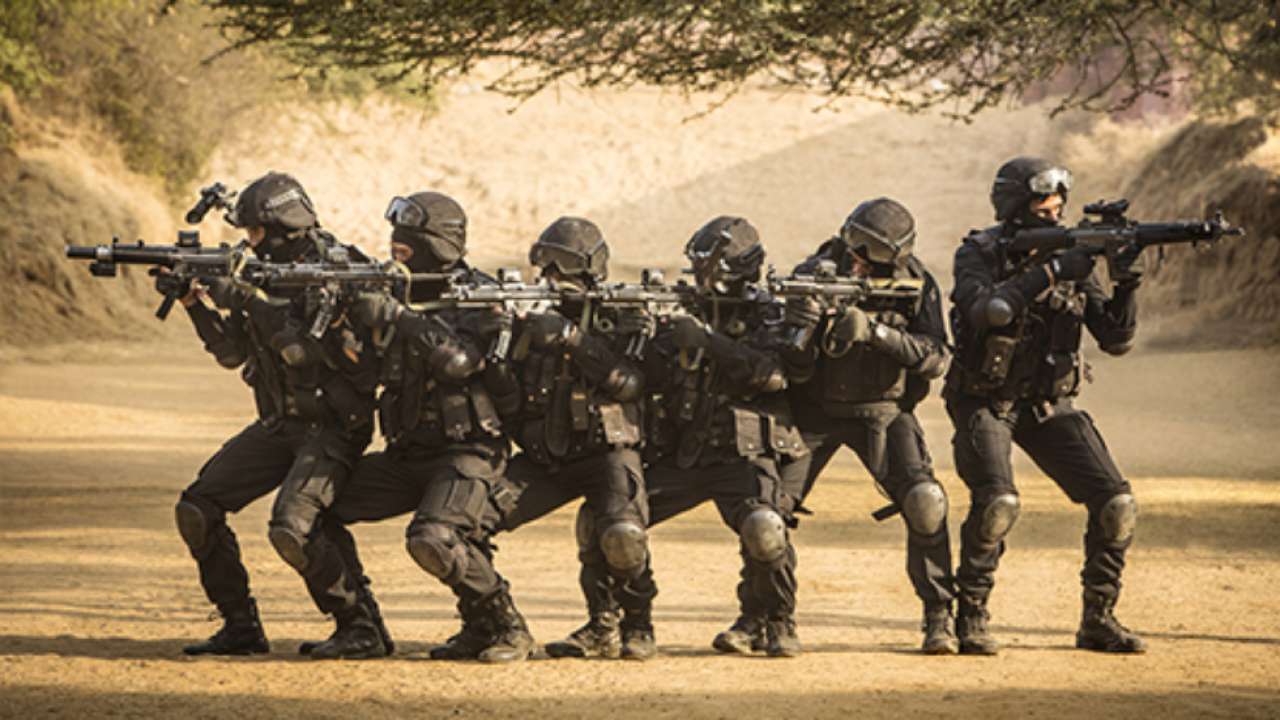 Special Features of the National Security Guard (NSG):
The special features of the National Security Guard (NSG) are as follows
01. The NSG is actually modelled on Germany's GSG 9 (Grenzschutzgruppe 9 or Border Guard Group 9).
02. NSG commandos are divided into two groups,the Special Action Group (SAG) and the Special Rangers Group (SRG).
03. The NSG Commandos are trained to only take head shots and two at one go.
04. The rudimentary training period of the candidates at the organization's training centre lasts for 90 days. The candidates who successfully complete the entire course are inducted into the NSG and undergo nine months of advanced training.
05. The Selection process of the National Security Guard (NSG) has a drop out rate of about 70-80%.