Recommended In 18th Attempt
Hello everyone, I'm Sujeet Singh Chouhan from Bhopal. I recently got recommended in my 18th attempt for TGC-137 entry from 14 SSB Allahabad to join Indian Military Academy. I had always been an active participant in sports and extracurricular activities with average performance in academics. Coming from a completely civilian background, I got motivated by my friends/their parents, and relatives who were serving in the forces, and that ignited the fire in me to join the armed forces. I always dreamt of making my parents proud by becoming an officer in the Indian armed forces. After completing my 12th class, I appeared for the NDA exam twice but couldn't clear it & I was not eligible for TES entry because of my low percentage.Later, during my graduation (BCA), I joined the NCC to explore myself more and work on my leadership and management skills. Also, to inculcate officer-like qualities and be one step close to my dream. In the final year, I started preparing for CDS & AFCAT examinations but I always used to miss the cut-off by a few marks. After graduation, I applied for NCC Special Entry but got conferenced out from Bengaluru.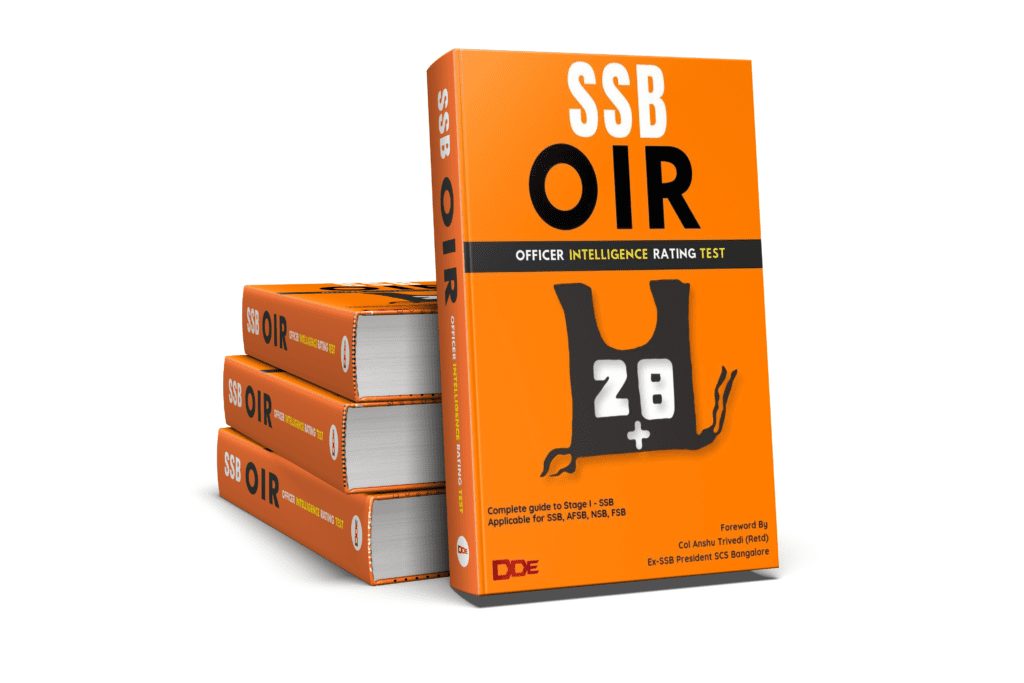 At the same time, I started searching for future options and decided to do post-graduation in MSc. IT as it'll give me extra opportunities for various direct entries like SSC Tech, TGC, SSC Tech navy along with the NCC Special entry. I consistently prepared hard for my SSBs and the OIR booklets & other materials of DDE helped me a lot in increasing my accuracy and making me comfortable with the stage 1 process. Still, the journey was long as I was neither getting success in SSBs nor in clearing the defence examinations. This was the time I got disheartened and started questioning myself but my parents, seniors, and friends always used to keep me motivated and showed their belief in my abilities that one day I'll get through and earn my recommendation. I took assessments from a couple of Ex-assessors which helped me to work on my weak areas but still, I was not getting through, either I got conferenced out or screened out.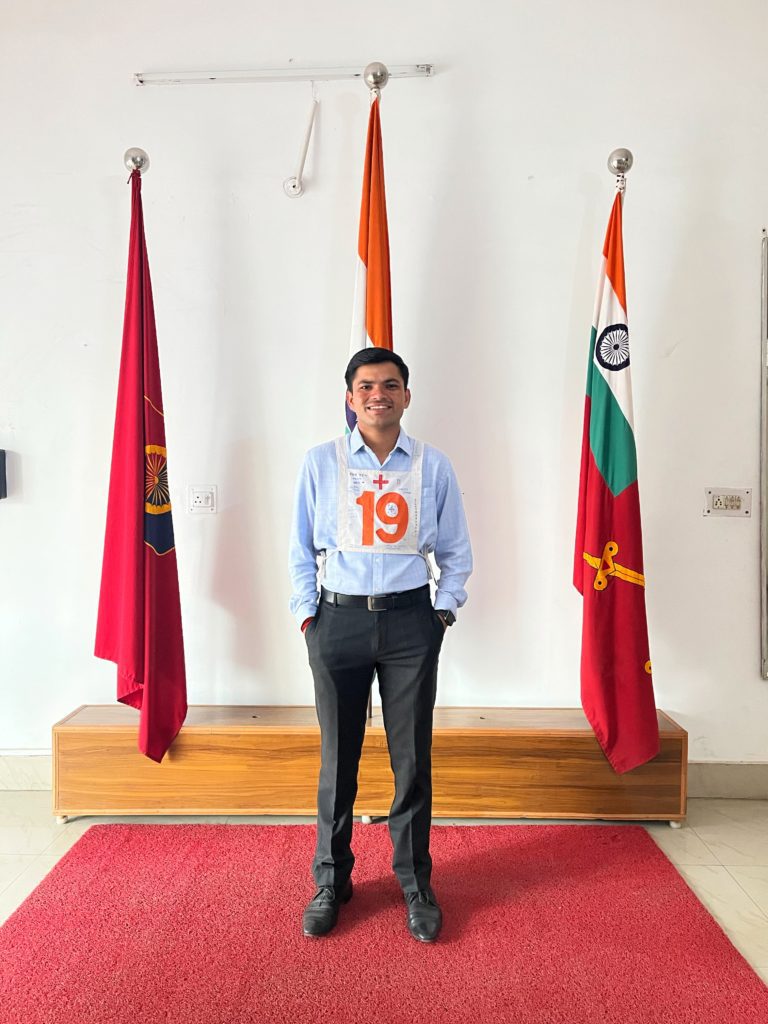 This time in Feb 2023, I got two SSBs one for Navy tech Logistics & the other for TGC–137. For Naval entry, I went to Kolkata and it was my 17th attempt, our group was very coordinated and I had performed well in all the tasks, hence was hoping for my recommendation but destiny had some other plans and the batch got washed out. Then I thought about taking a break from SSBs for a couple of months and prepare for the upcoming AFCAT exam but my parents and friends told me to go for the TGC entry which was at Allahabad. Somehow, I got train tickets in current availability and reached Allahabad, this was my 18th attempt on the reporting day I gave my best in OIR and PPDT and was confident of getting screened in & got in as chest number 19. The SSB OIR Book of DDE has always helped me to get an edge over other candidates. Then, for the next tests I gave my best and I was quite happy with my performance.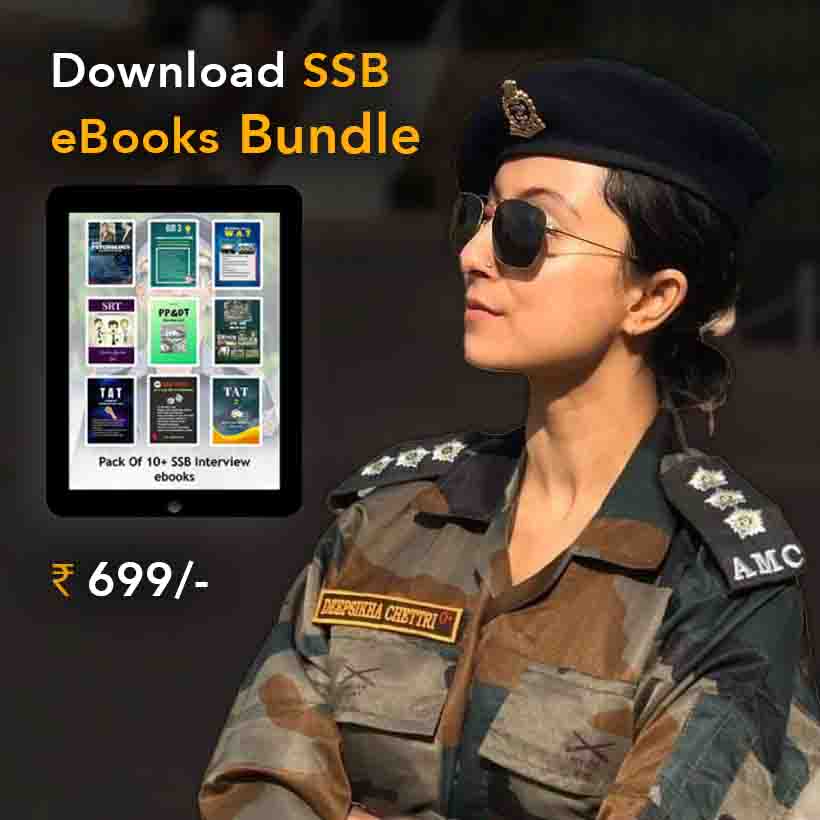 Finally on D Day – conference day, before the results announcement, I was getting the same feeling that I used to get every time. The assessor came and started announcing the chest numbers one by one, and then the most magical thing happened he called out CHEST NUMBER 19, I got numb and everything around me froze for a few mins, I even forgot my roll number. Tears started rolling down my eyes but this time it was out of joy. Finally, the hard work of 2 years & 3 months gave me the result. After multiple failures, I tasted success with the help and effort of all those people who stayed by my side, my friends, family, and teachers, and who trusted me throughout the journey. I believe it is all about dedicated efforts & perseverance, anyone can get the desired results.
In the end, I would just like to say this to all the aspirants out there, if you have a dream just go for it, try until the last attempt, you never know which day will become your lucky day because "jab tak todega nahi, tab tak chodega nahi."
Thank you so much DDE team for giving me this wonderful opportunity of sharing my story with the world.