Battlefield Formation of Indian Army
Know the Battlefield formation of Indian Army. If you have mentioned that you are joining the Indian armed forces because it is your childhood dream then be ready to answer the question regarding the battlefield formation of Indian armed forces and many more.
Here we have provided a brief summary of the formation which will be handy and will help all the aspirants to prepare for the SSB interview.
1. COMMAND
it is headed by senior most Lt Gen officers in the army
it consists of 2 or more corps
| | | |
| --- | --- | --- |
| S.NO | COMMAND | LOCATION |
| 1 | Northern Command | Udhampur(J&K) |
| 2 | Western Command | Chandimandir |
| 3 | Eastern Command | Kolkata |
| 4 | Southern Command | Pune |
| 5 | Western Southern Command | Jaipur |
| 6 | Central Command | Lucknow |
| 7 | Army Training command | Shimla |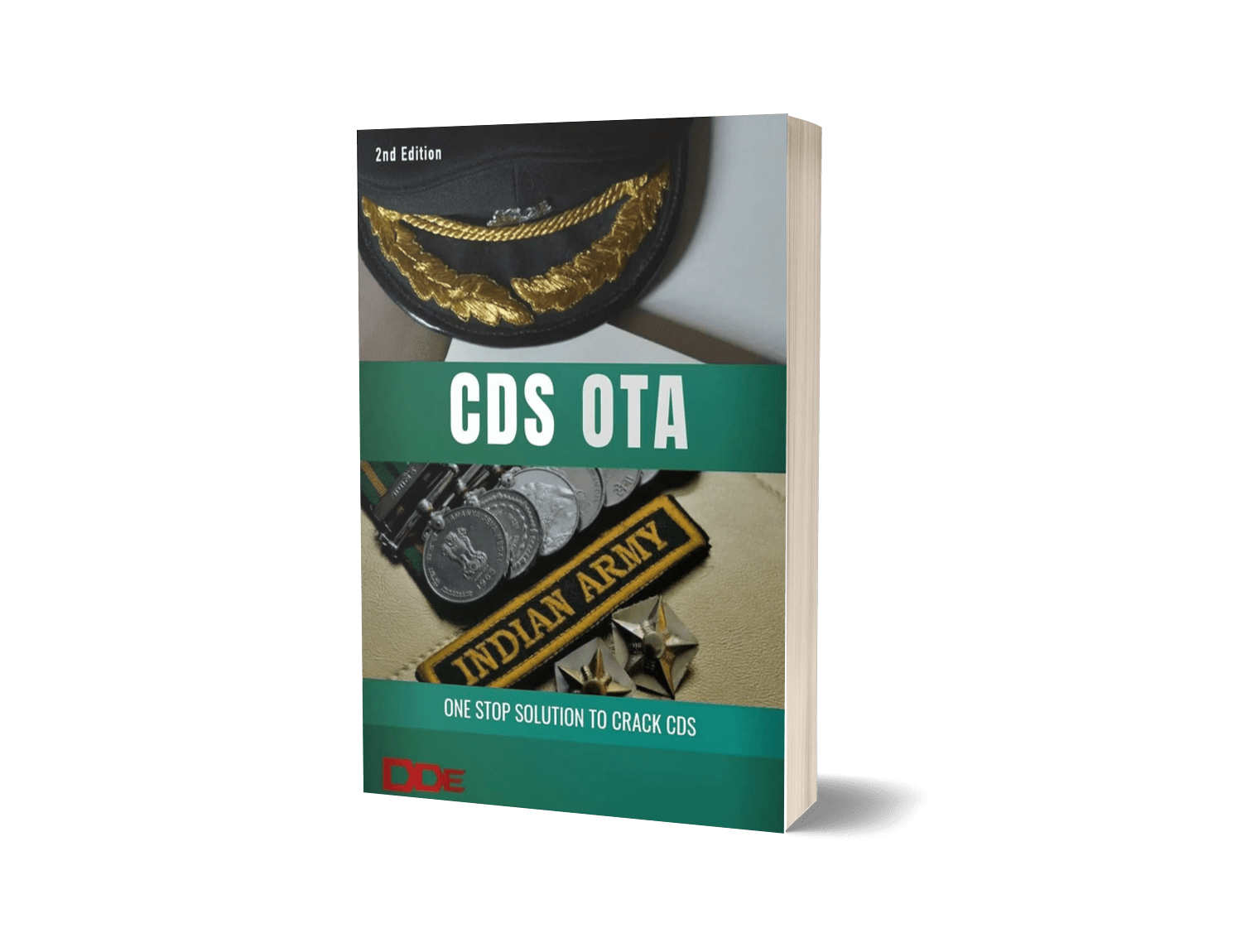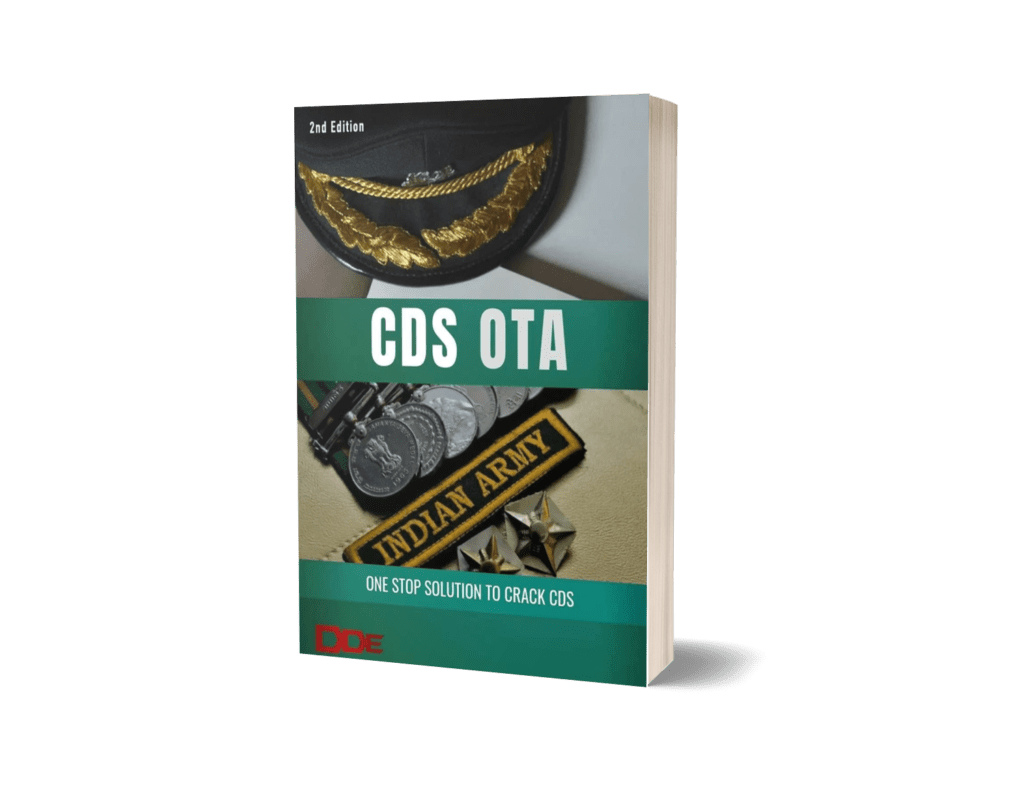 2. CORPS
Indian army has 14 corps
Corps is commanded by officer of rank Lt Gen who is known as "Corps Commander"
Each corps consists of 3-4 divisions
3. DIVISION
Army has around 40 division
Commanded by an officer of Major General rank
Consists of 15 thousand combat troops
The largest striking force in the army
4. BRIGADE
Formed by 3 battalion and consist of 3000 combat troops
As the name suggests it is headed by officer of Brigadier rank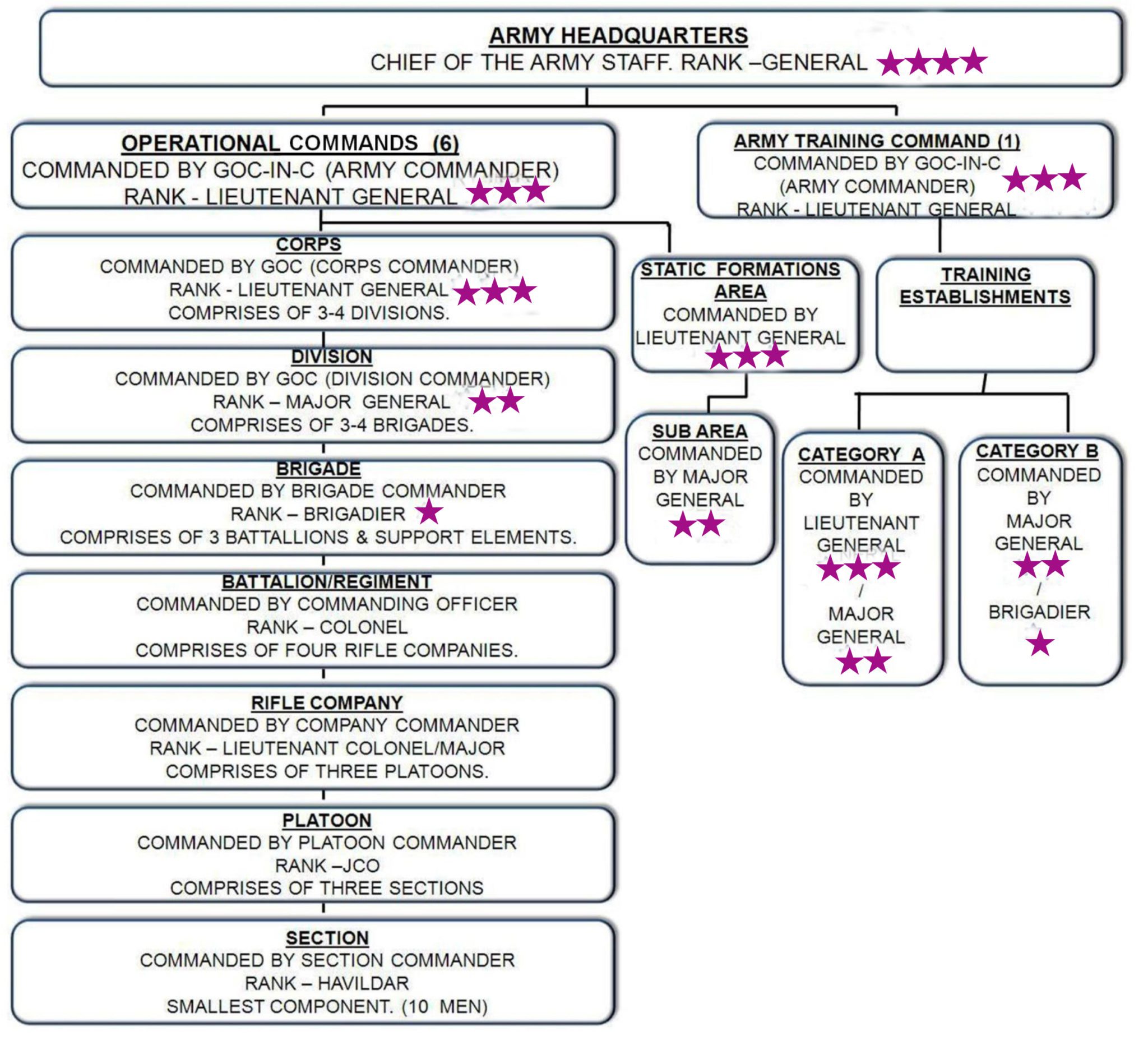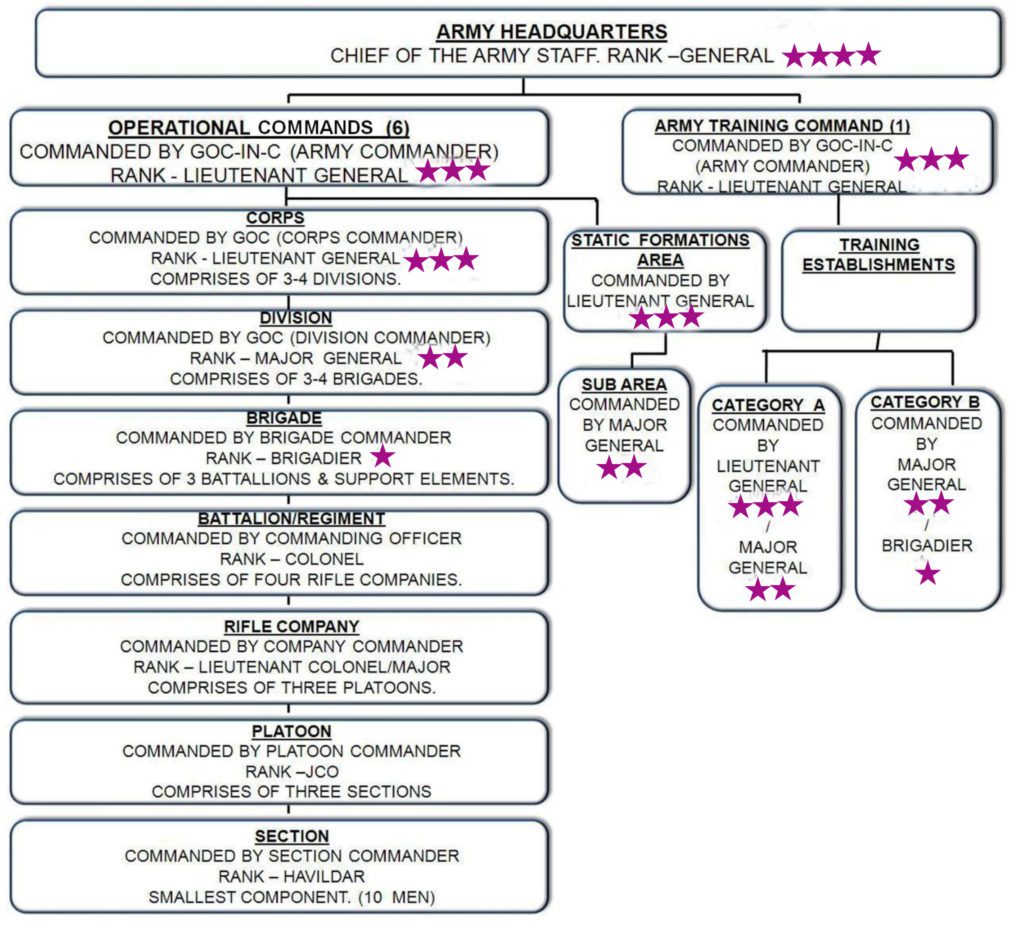 5. BATTALION
It consists of 900-1000 combat troops
A battalion headed by a Colonel
6. COMPANY
This formation consists of 120 soldiers
It is headed by a Major
7. PLATOON
Platoon is a formation of about 32 troops
Headed by Lieutenant or JCO
8. SECTION
This is the smallest formation consisting of 10 personnel
Commanded by non-commissioned officer of rank Havildar