09 Logical Questions asked in SSB Interview
Hello aspirants, we hope you are applying every inch of hard work and effort to earn the prestigious uniform of the Indian Armed Forces. In this blog we are going to share the 09 out of the box questions asked in SSB Interview.
Importance of the logical questions in SSB:
1) The logical questions in SSB enables the Interviewing Officer (IO) to assess the personality of the candidates by posing general and technical questions.
2) The candidate will be interviewed by the President or the Vice-President of the SSB Board to assess the ability and suitability of the candidate for a career in Indian Armed Forces.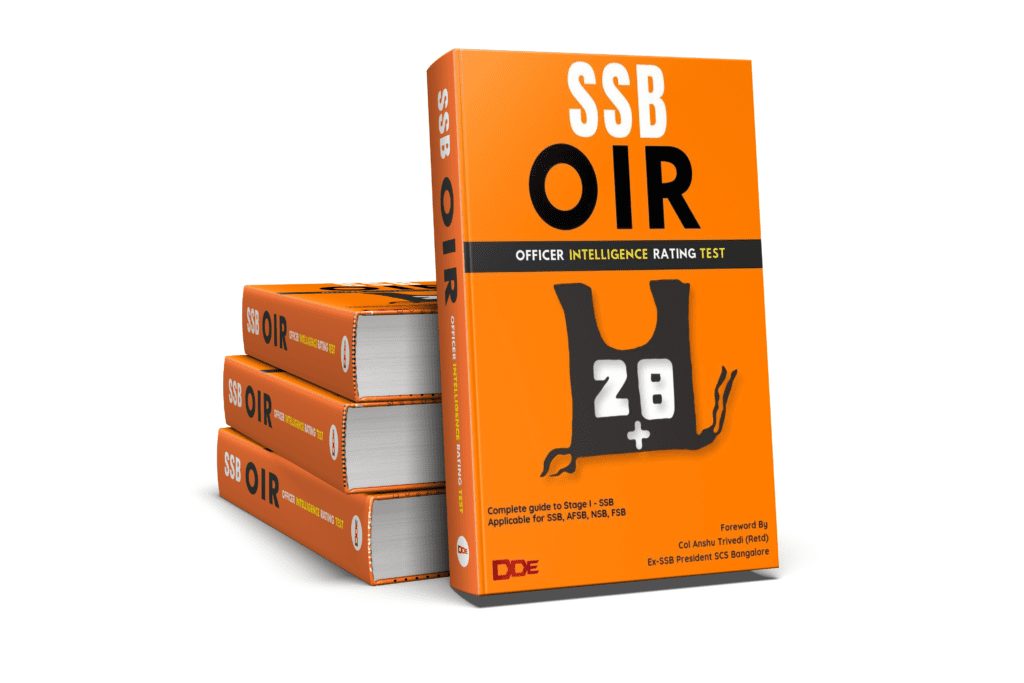 Here are the 09 Logical Questions asked in SSB Interviews
Question 1 : Why do you want to join Indian Armed Forces?
"The Interviewing Officer is taking an interest in You and wants to recommend you for joining Military Services. Your recommendation now depends on the posed question. If you have a proper future planning, you are a GREEN LIGHT but if you say that you don't have any future planning, you are a ORANGE LIGHT"
Sample Answer:
I have grown up in Agra near Paratroopers Training School so I was always fascinated about Special Forces. Moreover, I want to join army because it offers me a unique chance of holding a job that provides a good status, a good future prospect, an active life and an opportunity to serve the nation.
Question 02 : What will you do if I run away with your sister?
"The Interviewing Officer want to assure how your emotions affects your decision-making ability. You might get angry, you might deny the situation, you might do a police complain and you might think of a logical answer to the asked hypothetical question"
Sample Answer:
I would arrange a meeting between both the families and conduct a grand marriage solving all the disputes.
Question 03 : Tell me the three uses of Eyeglasses except vision correction?
"The Interviewing Officer want to assure the effective intelligence and ability of the candidates"
Sample Answer:
First, Eyeglasses protect your eyes from extreme cold, sun and dust.
Second, Eyeglasses can be used to start a fire in extreme environmental threats.
Eyeglasses can also be used as a cutting and digging tool.
Question : 04 Do you have any Girlfriend/ Boyfriend?
"The Interviewing Officers want to analyze the degree of concentration and dedication towards your aim or goal"
Sample Answer:
I have many girls as friends but no Girlfriend. I am a goal-oriented person & I don't want to waste my time on such things because the relationship distract a person's attention from his career.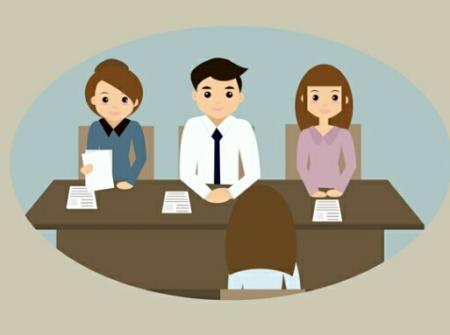 Question 05 : Why should I recommend you?
"The Interviewing Officer want to assure the level of your dedication towards joining Indian Armed Forces. Meanwhile, he want to know your strengths and weaknesses by posing this question"
Sample Answer:
I posseses many of the Officer Like Qualities (OLQ's). I am a young achiever who was the Head Boy and Captain of the School Cricket Team. I won many cricket tournaments for my school and college and will be pleased to do the same for my motherland.
Question 06 : What if one morning you woke up & found that you were pregnant?
"The question is like a template on the internet blogs usually asked to the female candidates so be prepared to take everything positively and in a calm and polite way of effectiveness"
Sample Answer:
I will be very excited and take an off to celebrate with my husband and my parents.
Question 07 : Do you watch Porn, are you addicted to it & what do you do after watching porn?
"The Interviewing Officer want to Know the capacity of the candidate to keep oneself cool and compose in adverse and awkward situations"
Sample Answer:
Yes, I do watch porn. I am not addicted to it. I hit the gym session right after watching porn because high testosterone level helps me increasing the intensity of training.
Question 08 : What will you do if you didn't get select from SSB?
"The Candidates who show their extreme inclination toward Indian Armed Forces and replies to attempt SSB again and again until they get recommended to join Military Services get the tag of conference out. It shows the wastage of time and passive aim"
Sample Answer:
I have cracked IBPS SO examination for the Agricultural Field Officer and will be delighted to serve for the nation with banking organisation. Moreover, I will continue in my Life.
Question 09 : Tell me five uses of a pen?
"The Interviewing Officer want to test the attentiveness and alertness of a candidate under stress and nervousness"
Sample Answer: Sir, the pen can be used-
As a pointer during a presentation.
To tear a plastic package.
To take part & play in pen spinning tournament.
It can be used to tie the bun.
Pen can be used as a bookmark.
Tips to tackle the Logical Questions in SSB:
Be attentive to the instructions of the Interviewing Officer.
Be Calm and Act gently while answering the posed question.
Give correct and accurate information in order to avoid contradiction with what you have written in the PIQ Form.
Keep yourself calm and composed in adverse situations.
We hope the article was helpful for all the defence aspirants. If you have any doubts, please leave a comment to help you in least possible time!!