The ceremonial Passing Out Parade (POP) of 140th Course of National Defence Academy (NDA) was conducted today morning at Khetarpal Parade Ground, NDA, Khadakwasla. Navy Chief Admiral Karambir Singh reviewed the parade.
Although the conduct of the parade was modified to ensure strict adherence to all Coronavirus disease (COVID-19) protocols, the paramountcy and the grandeur of this remarkable event for the passing out cadets remained fully sacrosanct.
A total of 696 cadets participated in the parade of which 311 cadets were from the 140th course. The passing out course comprised 215 Army cadets, 44 Naval cadets and 52 Air Force cadets including 18 cadets from friendly foreign countries (Sri Lanka, Afghanistan, Vietnam, Maldives, Bhutan, Tansania, Turkmenistan, Fiji, Tajikistan and Myanmar).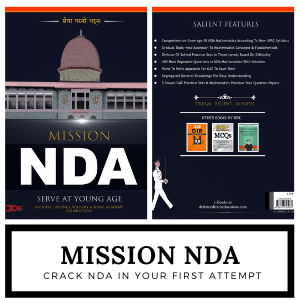 Unfortunately, the parents of the passing out cadets could not be invited due to the unprecedented situations posed by COVID-19 and travel restrictions imposed across the nation. While the passing out cadets will be moved from National Defence Academy to their respective Pre-Commissioning Training Academies, the junior courses will resume their training of ensuing terms on 7th June 2021.
The awardees during the parade include Battalion Cadet Adjutant Mausam Vats winning the President's Gold Medal for standing first in the overall order of merit, Divisional Cadet Captain Jaywant Tamrakar winning the President's Silver Medal for standing second in the overall order of merit and Battalion Cadet Captain Niraj Singh Papola winning the President's Bronze Medal for standing third in the overall order of merit. Golf Squadron bagged the prestigious 'Chiefs of Staff Banner', for being the Champion Squadron of the Spring Term 2021.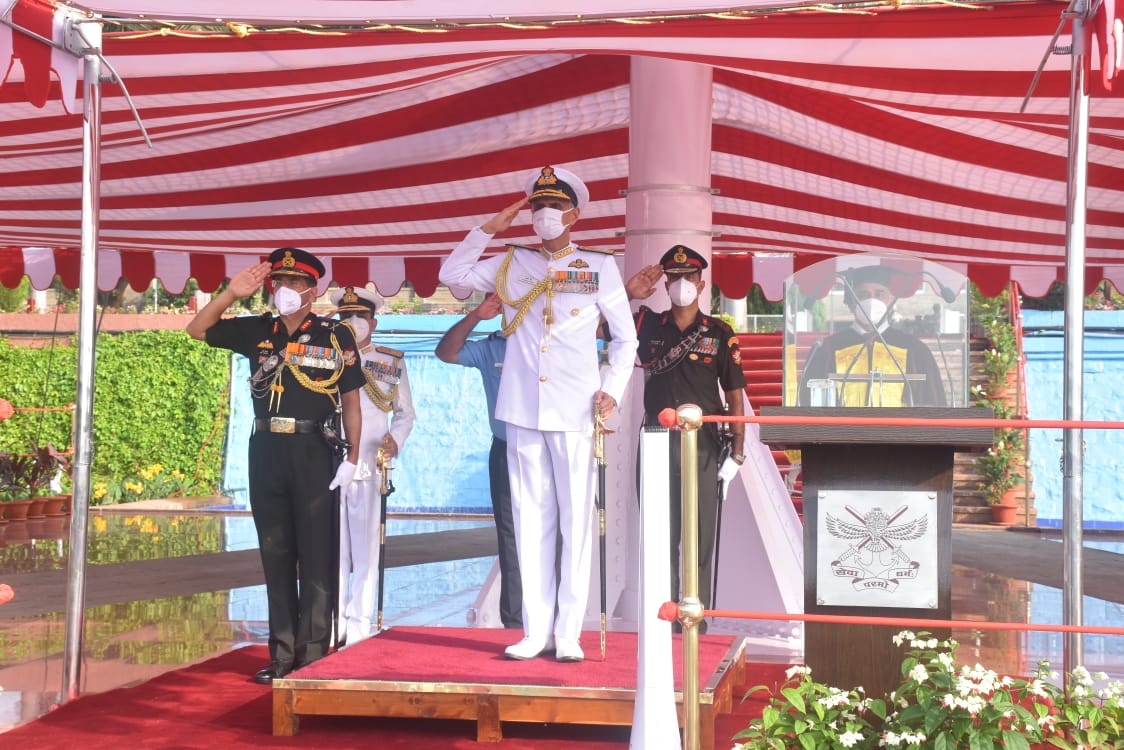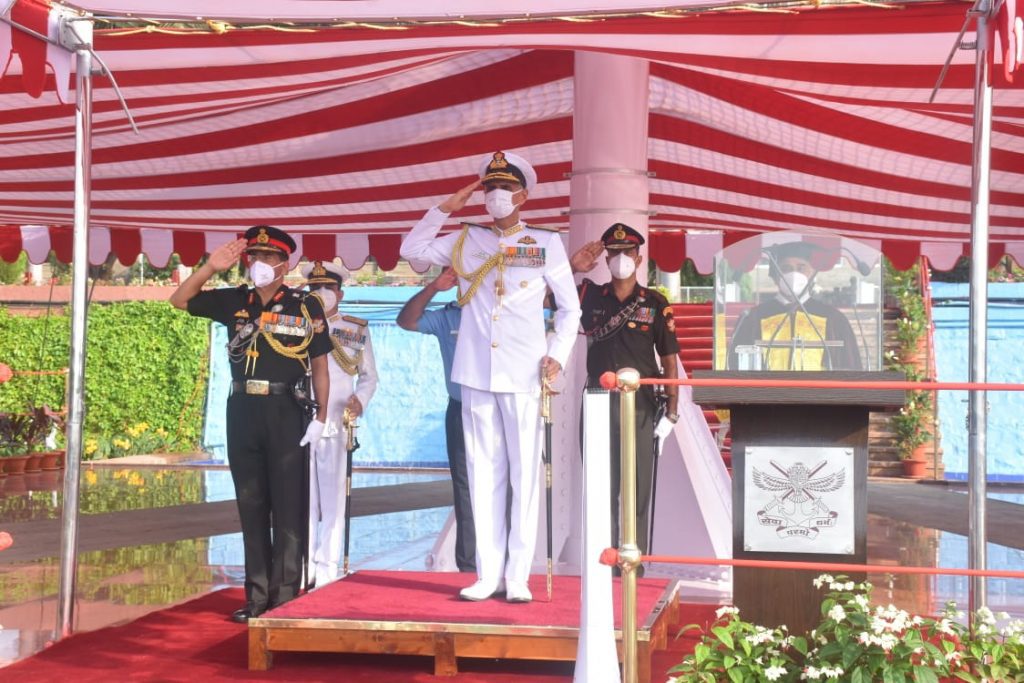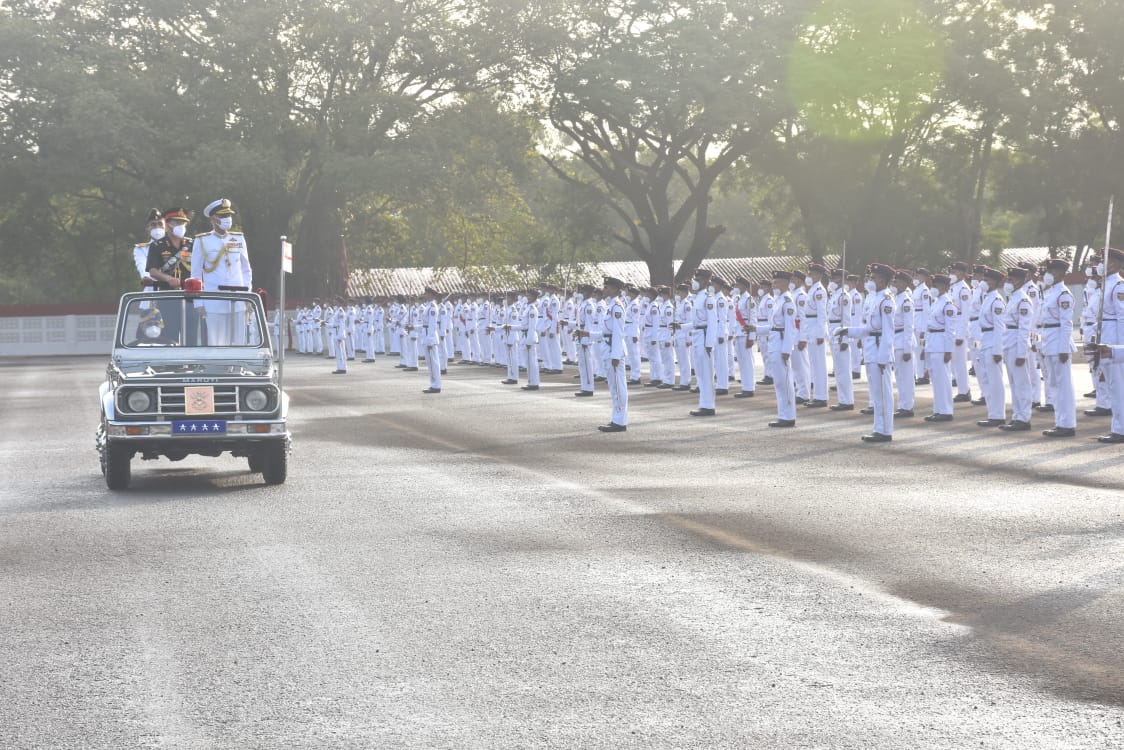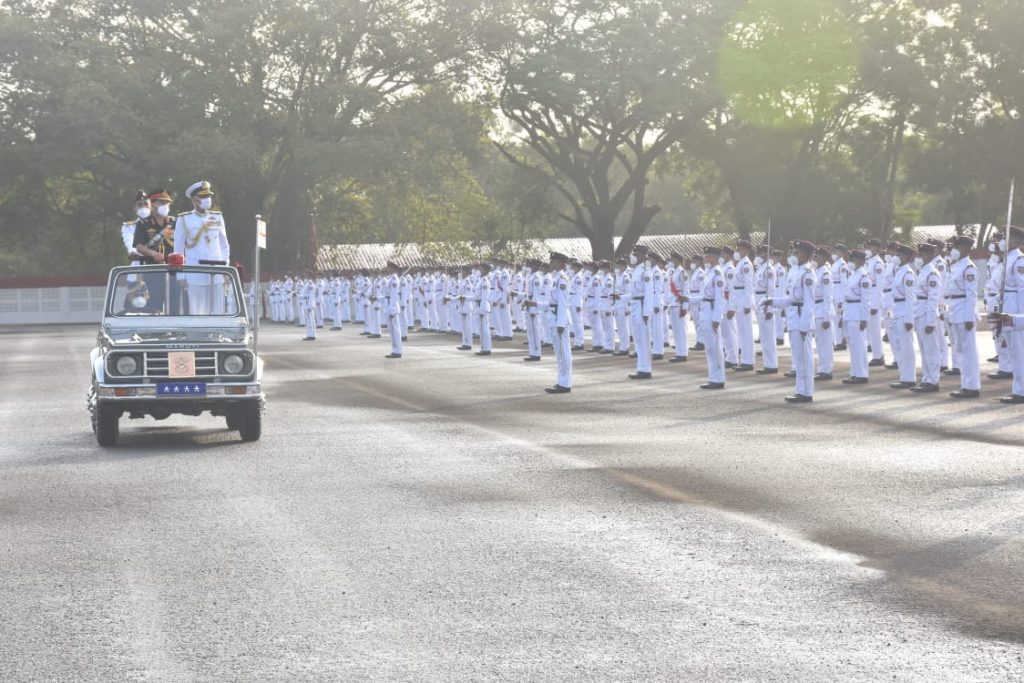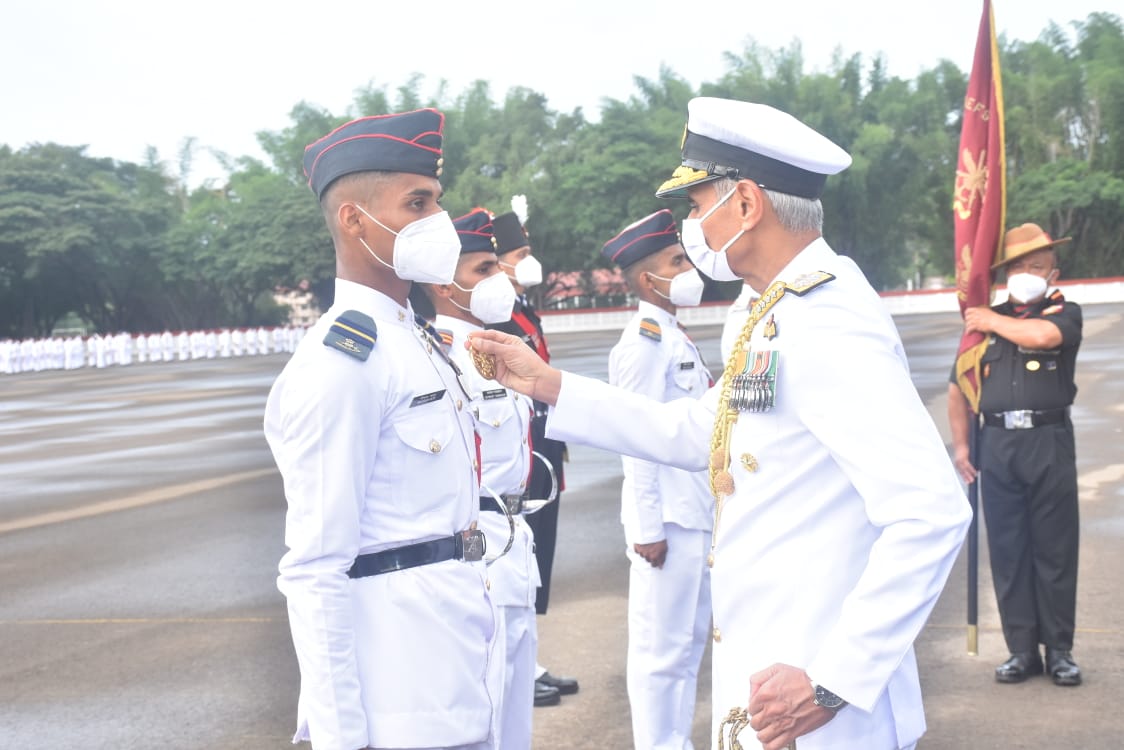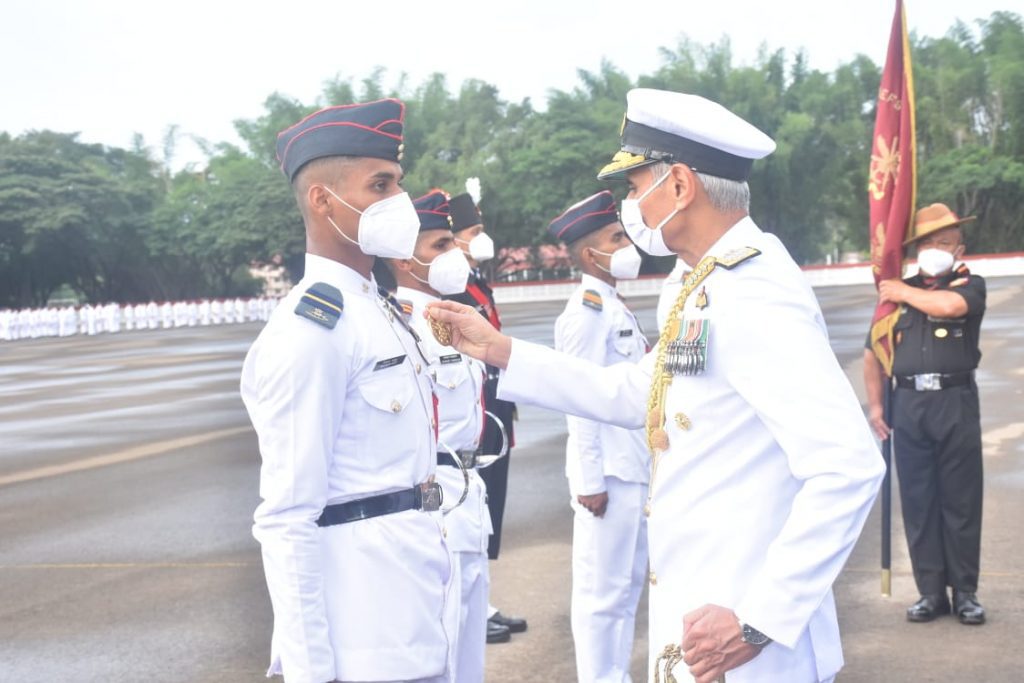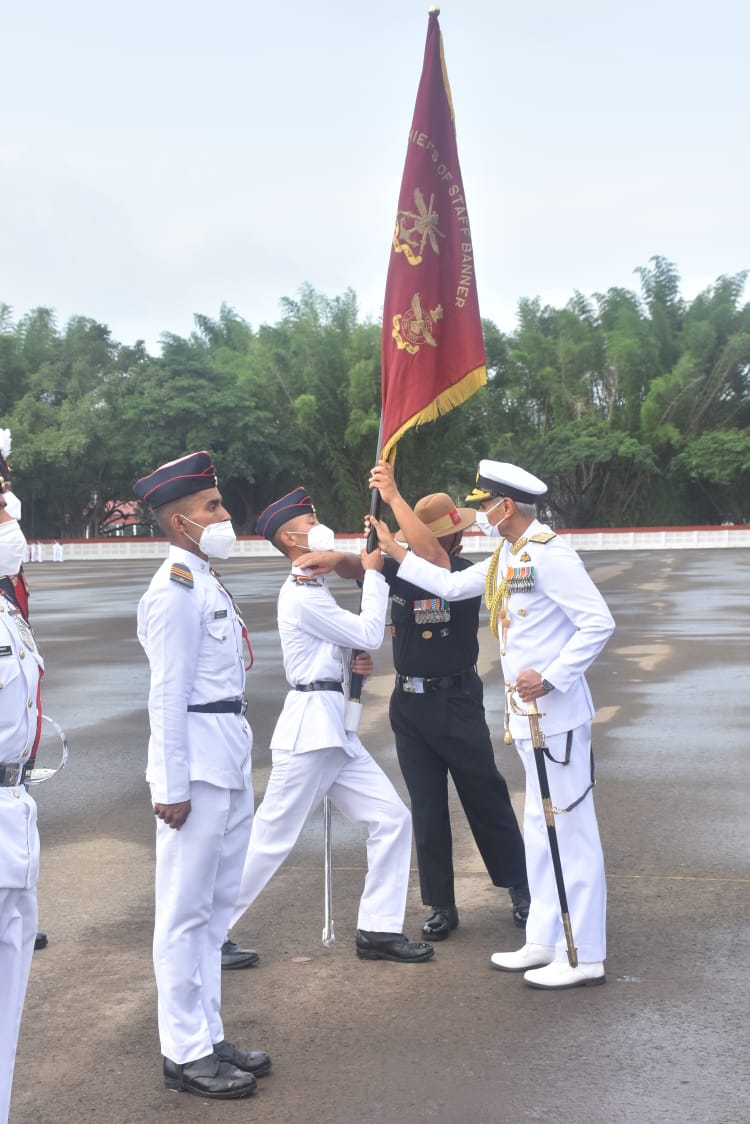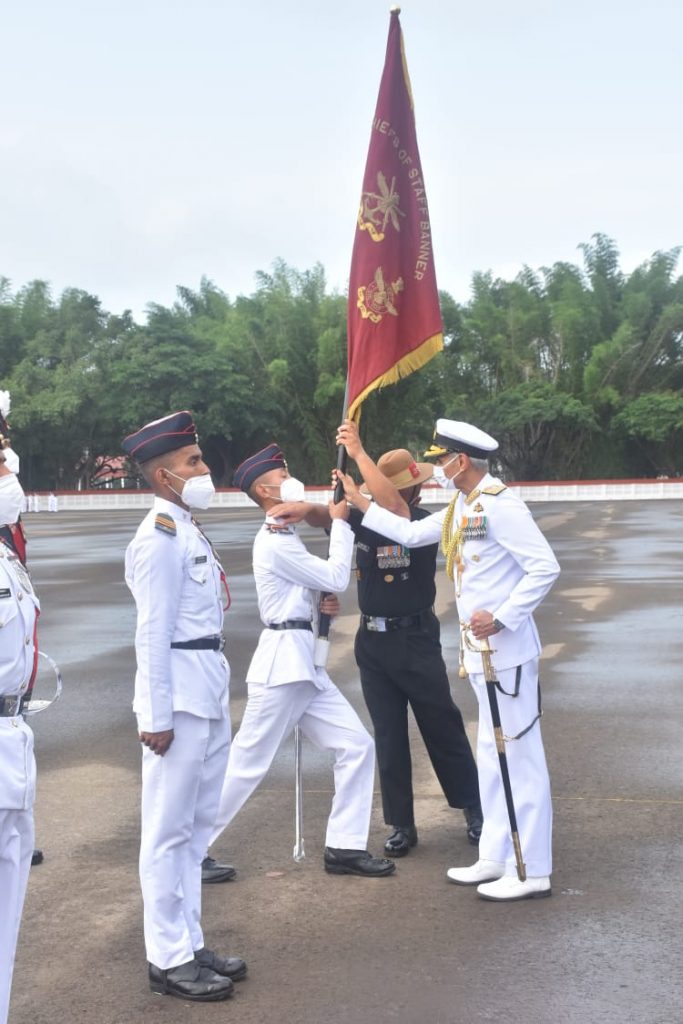 The Reviewing Officer conveyed his appreciation to all cadets on parade for their impeccable turnout and smart drill. He also congratulated all the cadets of passing out course, medal winners and the Champion Squadron. He expressed that NDA is a unique military academy and attracts the best youth from across the nation and friendly foreign countries. The Academy's credo of 'Seva Paramo Dharma' has guided generations of officers in the three services to 'train as we fight' and 'fight as we train'.
He urged the passing out cadets to carry forward the spirit of Jointmanship which is the need of the hour as the nature of warfare continues to evolve in the land, air, sea, space and cyber domains. He emphasised the importance of professional knowledge, honesty, integrity and intellectual curiosity. He complimented the parents for supporting their wards during the thick and thin of their three years of gruelling training at NDA. He also appreciated the undaunting spirit and efforts of the faculty and staff at NDA for ensuring continuity of training in the Academy despite multiple challenges imposed by the ongoing pandemic.