Hindustan Times Names CDS OTA & SSB OIR As Top Books For Defence Aspirants
According to an article by Hindustan Times two books of Defence Direct Education has been considered as the top books for defence aspirants. The list consists of five books which are related to NDA, CDS and SSB interview.
According to the article, CDS OTA book is the best knowledge source for English and GK. The Article Says :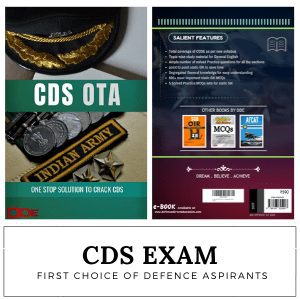 The CDS (OTA): Combined Defence Services Entrance Examination book by DDE-Defence Direct Education is a great preparation book. This book is perfect for candidates who have marked the Officer's Training Academy in their preference while filling the application. This book includes sections of English, general knowledge, practical science and general science. Under the English section, there is English grammar, logics on spotting the errors, fill-ups, sentence improvement, approach to the ordering of sentences and jumble words. It also has more than 600 important multiple-choice questions with simple techniques and a huge collection of solved questions.
Additionally, SSB OIR book has been considered as the Best Interview Guide. In other words, it helps candidates to excel in OIR test and PP&DT. The article quotes :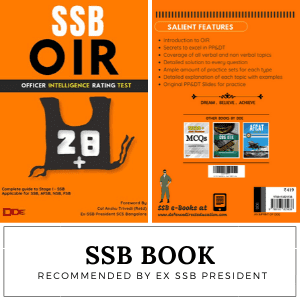 The SSB OIR and PPDT: Complete Guide To Stage 1 SSB Interview book by DDE-Defence Direct Education is an ideal book for candidates appearing for SSB stage 1 interview. It features all kinds of verbal and non-verbal topics asked in SSB. Inside this book, there are easy explanations to introduce variations. This book has a sufficient number of practice sets with detailed explanations. In this book, candidates will find helpful content like secrets to picture perception, narration and GD.
DDE has been at the service of defence aspirants for years. Therefore, helping them with the multitude of relevant offerings. DDE has made a meaningful effort to put together various invaluable and very useful crystals in the form a book. Above all, we believe in "Lets Achieve Your Aim Together".
---
Start your SSB preparations with these specially curated ebooks.
Stage 1 SSB – SSB Oir ebook
SSB Psychology Test – Click Here
SSB Group Tasks – Click Here
Thematic Apperception Test – Click Here
Situation Reaction Test – Click Here
---