Army Day Parade 2023 In Southern Command
Indian Army decides to hold Army Day parade 2023 in Southern Command area. India will celebrate its 75th Army Day in January 2023. Army Day is celebrated every year on 15th January, when India's first commander-in-chief was appointed after the country attained independence. He took the command from General Francis Butcher, the last British Commander-in-Chief of India.
The Army Day Parade is conducted every year at the Cariappa Parade ground in Delhi Cantonment. Military hardware, contingent display and combat display are part of the parade and the brave soldiers of the Indian Army also receive gallantry awards like Sena medals.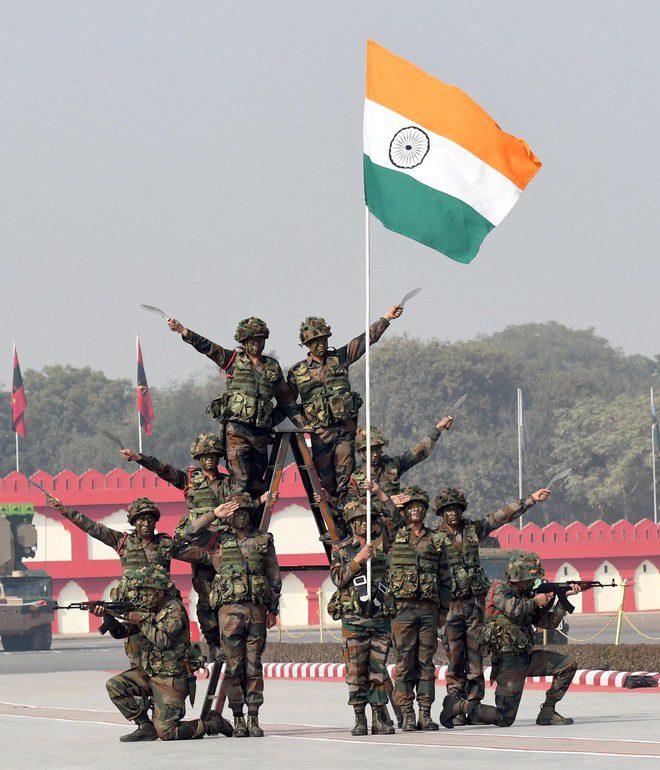 Next year's parade is likely to be held in the Southern Command area. The headquarters of the Indian Army's Southern Command is in Pune.
Indian Army's Southern Command comprises two Corps with their Headquarters in Jodhpur and Bhopal. The static formations include Maharashtra, Gujarat and Goa, with its HQ at Mumbai and the Dakshin Bharat Area with its HQ at Chennai.
The Command covers eleven states and four Union Territories. Its formations, establishments and units are spread across 19 cantonments and 36 military stations.