Top 8 Facts about Indian Navy MARCOS
In this blog we'll discuss some of the interesting facts about Indian Navy MARCOS. The Indian armed forces are probably the only thoroughly professional government agency in the country and the Marine Commando Force (MCF) is the most elite Special Forces Units of the Indian Armed Forces specialized in Amphibious Warfare, Counter Terrorism, Unconventional Warfare and Rescue Operations.
Here are the top 08 facts about Indian Navy MARCOS that every Defence Aspirant should know
• MARCOS were raised as the Indian Marine Special Forces (IMSF) in the year of 1985. 02 Years later, MARCOS were renamed as the Marine Commando Force (MCF) with the deadliest motto "The Few The Fearless". MARCOS are termed as the "Dadiwala Fauj" , meaning the "Bearded Army" by terrorists because of their bearded disguise in civil areas.
• To be a Marine Commando is no cakewalk because trainees have to undergo one of the world's toughest courses that lasts for an approximate 03 Years depending on the specialisation of the course.
• The pre-training procedure of MARCOS consists of a three-day Physical Fitness and Aptitude Test with a drop out rate of 80% followed by a five-week-long HELL's WEEK testing sleep deprivation and intense physical training.
• The basic training of MARCOS begins at INS Abhimanyu in Mumbai. The trainees are also train in Para Jumps at the Paratrooper Training School in Agra and a Diving Course at Navy's Diving School in Kochi.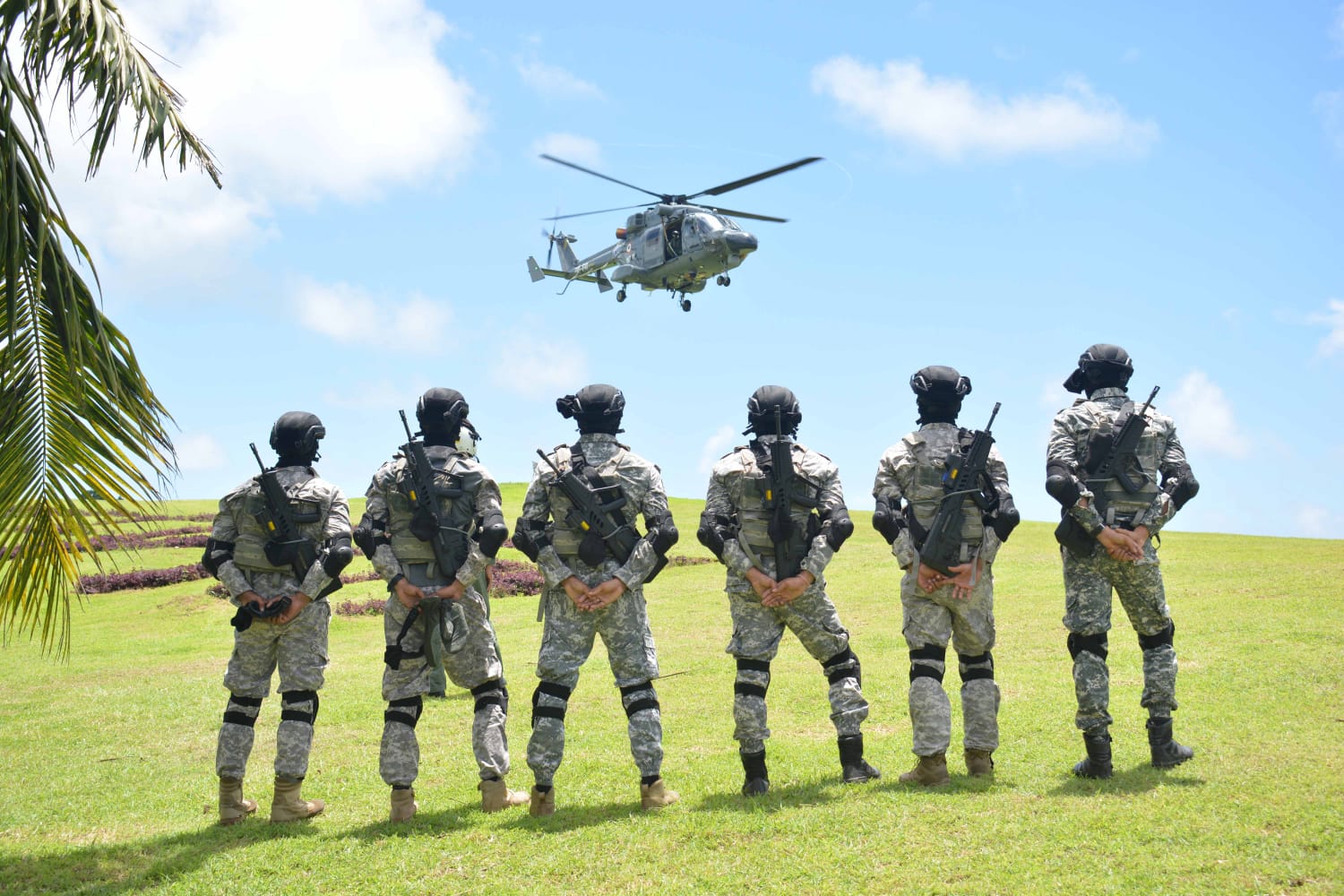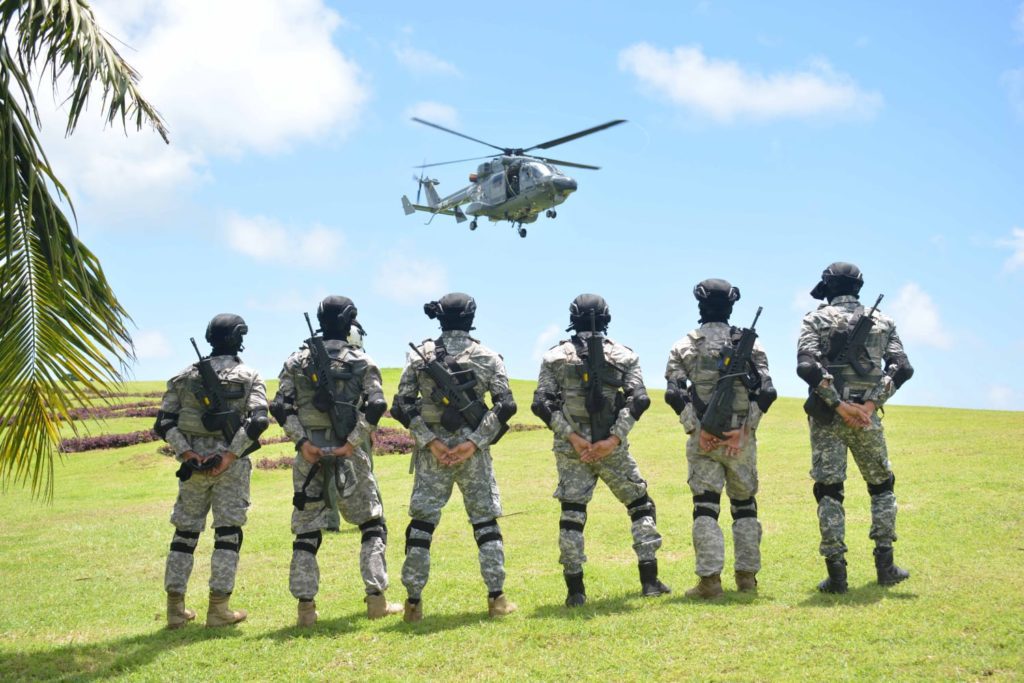 • The applicants needs to qualify HAHO/HALO Jump Courses to be the Marine Commandos.
✓ HALO (High Altitude Low Opening) – A Jump from 11 kilometers above the earth, but opening of the parachute is close to the ground.
✓ HAHO (High Attitude High Opening) – A Jump from 08 kilometers above the earth, but opening of the parachut is 10-15 seconds after the Jump from an aircraft.
• The advance training begins after the successful completion of the basic training testing their skills for Counter Insurgency, Anti-Hijacking, Anti-Piracy, Clandestine Operations, Surveillance, Reconnaissance, Amphibious Operations, Unconventional Warfare and Hostage Rescues.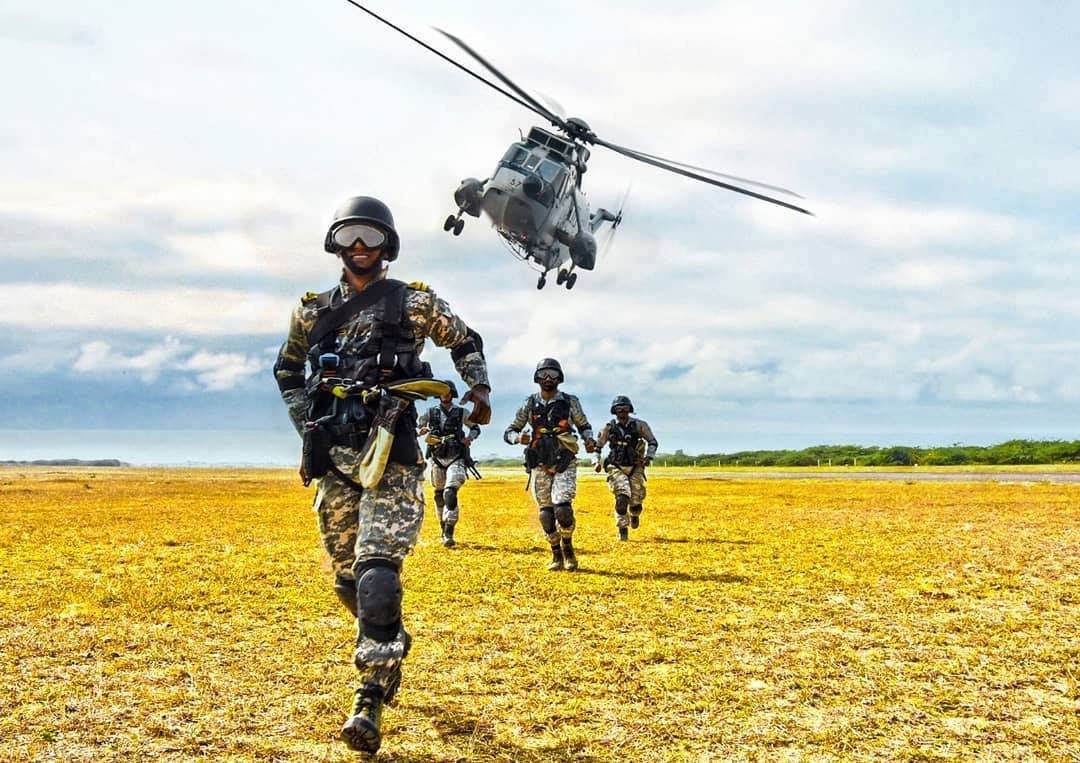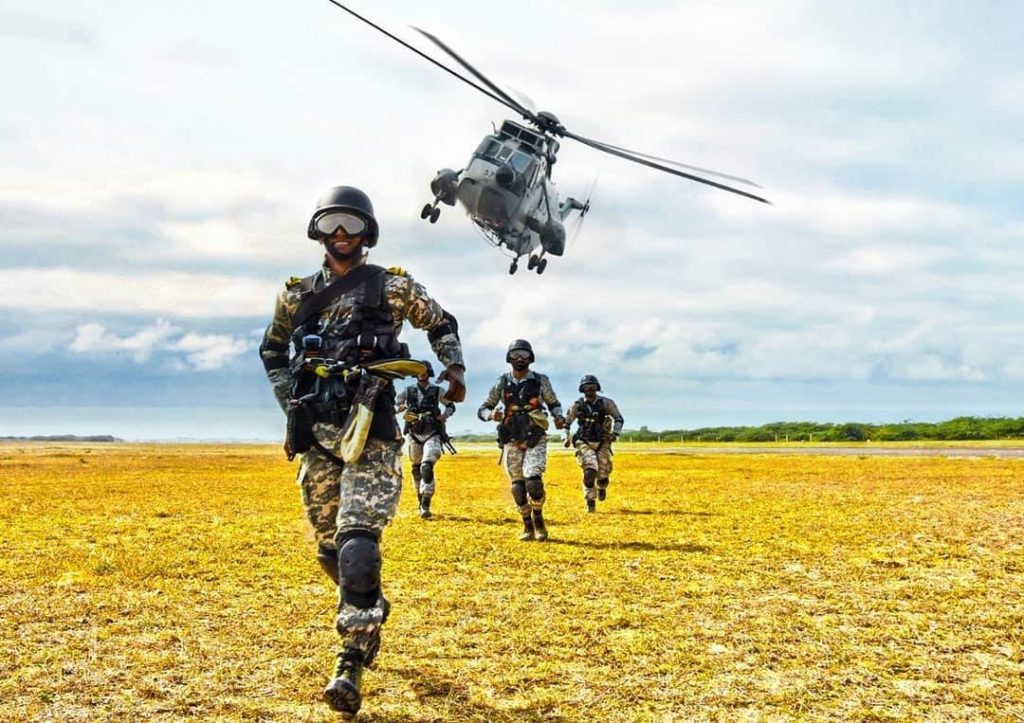 • MARCOS are then trained at High Altitude Commando School (HACS) in Arunachal Pradesh, the Desert Warfare School (DWS) in Rajasthan, the High Altitude Warfare School (HAWS) in Sonmarg and Counter Insurgency and Jungle Warfare School (CIJWS) in Mizoram.
• The MARCOS are equipped with the weather sealed Israeli Tavor TAR-21 assault rifle, the Heckler & Koch MP5 Sub-Machine gun for close quarter battles, the SIG SAUCER P226, the Glock 17 Pistolsa and the DRUGANOV Sniper Rifles.