Advanced Medium Combat Aircraft (AMCA) is the fifth generation fighter aircraft of the Indian Air Force. The fighter jet is in advanced stages of development and the first flight is expected to be by 2025. Aeronautical Development Agency is the nodal agency for the development of Advanced Medium Combat Aircraft along with DRDO labs, PSUs, Private entities, and Academic Institutions.
Design
AMCA is a twin-engine supersonic aircraft of the fifth generation. The design is based on diamond-shaped trapezoidal wings with flight controls consisting of ailerons, vertical stabilizers, tailplanes, etc.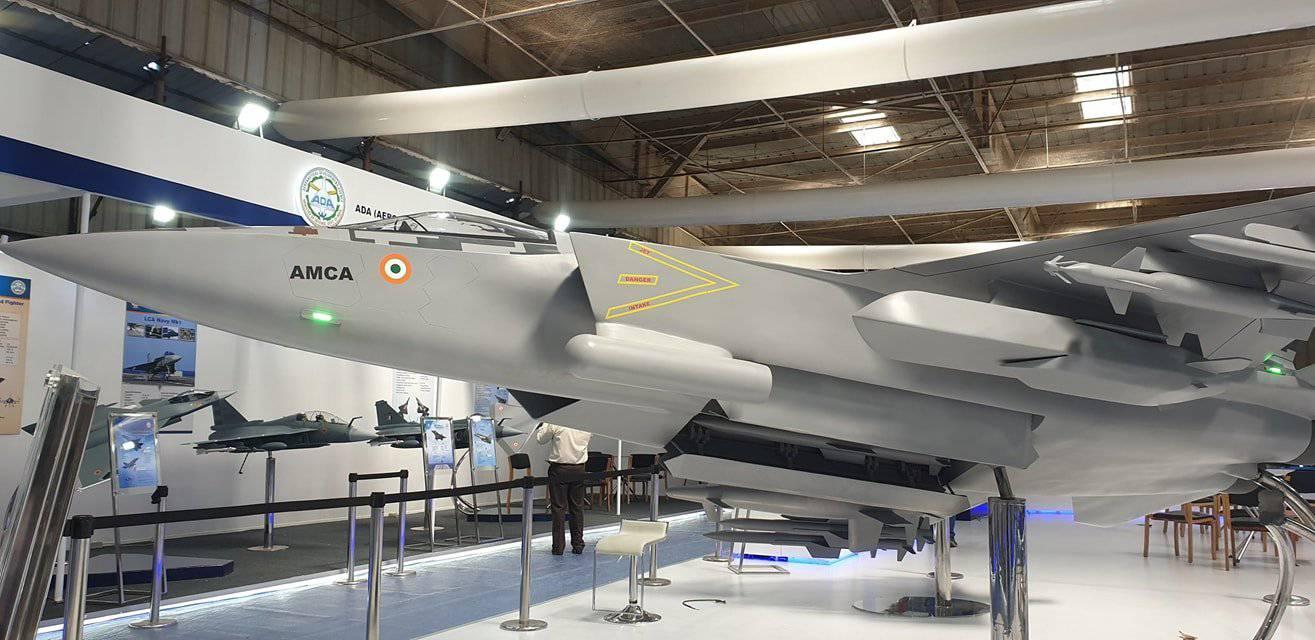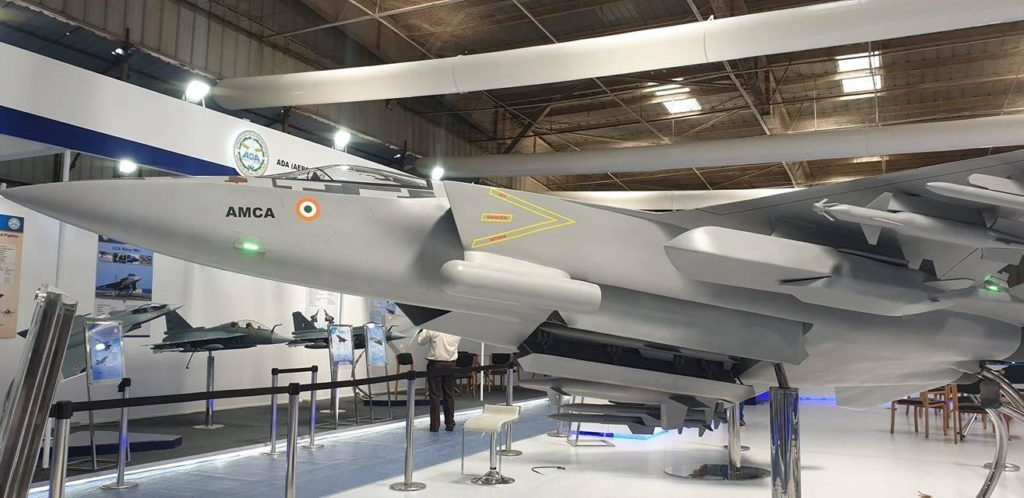 Stealth feature
The Aerodynamic design of AMCA is designed in such a way as to reduce the radar signature and increase the stealth feature of the fighter jet. The Diverterless Supersonic Inlet (DSI) enables this fifth-gen fighter to remain stealthy in Multi-role Combat situations.
Cockpit
An Advanced Glass cockpit with a wide panoramic touch screen would be integrated into AMCA. The multi-function display and holographic head-up display are the key features of AMCA. It has the hands-on throttle-and-stick (HOTAS) arrangement with the right hand on the stick and the left hand on the throttle settings to ease the pilot workload.
Sensors and Avionics
Artificial Intelligence enables passive sensors are expected to be integrated into AMCA. Advanced Electronic Warfare Suite and Uttam Advanced Electronic Scanned Array Radar is integrated into AMCA.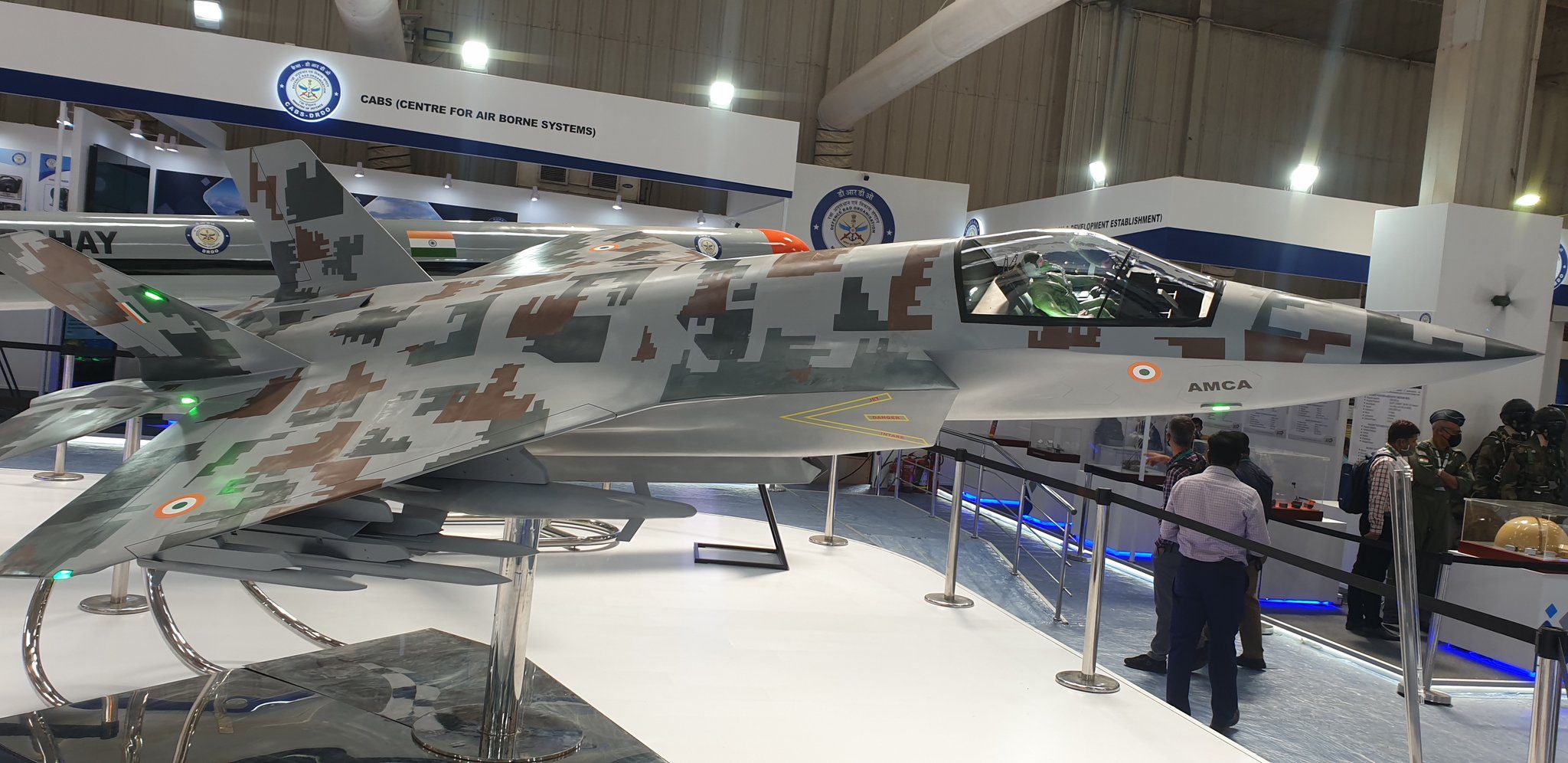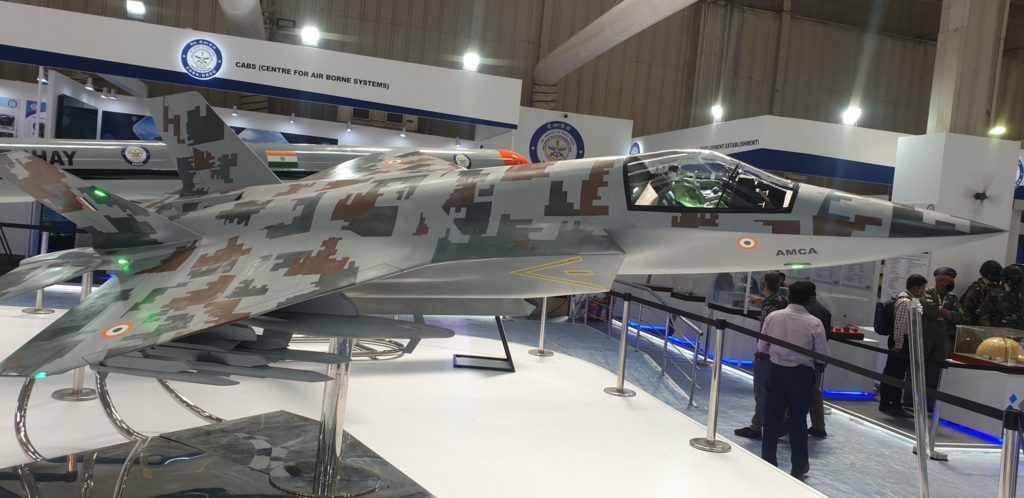 Propulsion
Advanced Medium Combat Aircraft AMCA is powered by after-burning engines. The AMCA Mark 1 will be powered by a GE F414 after-burning turbofan engine. The Mark 2 would be powered by an indigenously developed Kaveri Engine by Gas Turbine Research Established (GTRE) of DRDO.
General Specifications
(i). Crew- 1 & 2 (trainer version)
(ii). Max take-off weight – 25000 kg
(iii). Max Speed – 2600 kmph
(iv). Combat Range – 1600 km
(v). Service Ceiling- 20,000 m
The Indian Air Force is committed to procuring 7 squadrons of AMCA with Mark 1 as the first two squadrons and others would be Mark 2 versions.
Read more: What is IAF's alternative for phasing out MiG-21 Bisons