An Aircraft Carrier is a potent platform for any Blue Water Navy, only a few Navies around the world operate an Aircraft Carrier. Aircraft Carriers cannot be destroyed because of their massive Size and Defensive Capabilities. In this article, we will see from the perspective of INS Vikramaditya.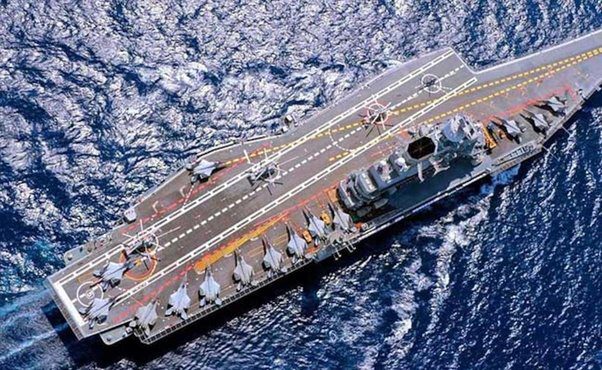 INS Vikramaditya is a potent Aircraft carrier of the Indian Navy. It is the largest aircraft carrier operated by the Indian Navy. Originally it was commissioned into the Russian navy as Baku in 1987. In 2013, the ship transformation was completed and was commissioned into the Indian Navy in 2014 as INS Vikramaditya.
The INS Vikramaditya has STOBAR (Short Take-Off But Arrested Recovery) Capabilities. The Aircraft Carrier never sails alone, it is escorted by the Aircraft Carrier Group. Hence the defensive capabilities of INS Vikramaditya become more powerful. Let's see the Types of Defensive Capabilities:
a. Carrier Strike Group: The Carrier strike groups consist of Destroyers, Frigates, Corvettes, Fleet tankers, and Submarines. The Aerial threats for the Aircraft carrier can be defended by destroyers and Frigates, as they are equipped with Surface-to-Air Missiles and Close-in Weapon Systems. The shore or surface threats can be defended by the Cruise Missiles and Onboard helicopters of Destroyers and Frigates. The Search and Track radars of the Carrier strike group are highly advanced. The Underwater threats are taken care of by the Submarines deployed under Carrier Strike Groups.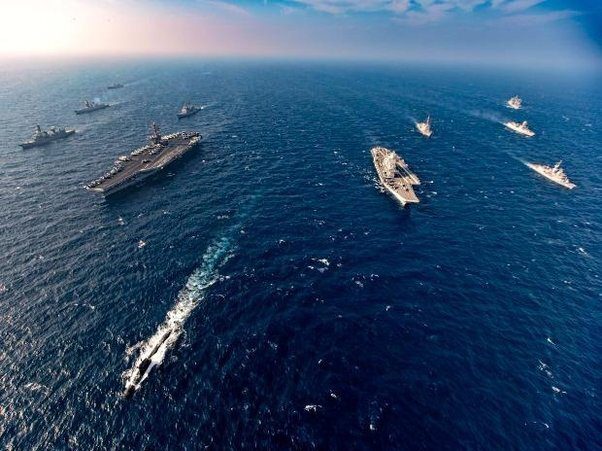 b. Aerial Assets: The MiG-29K is an advanced, all-weather multi-role fighter capable of undertaking both the fleet air defense, low-level strike, and anti-shipping roles. INAS 300 (White Tigers) and INAS 303 (Blank Panthers) are deployed on board. The primary Anti-Submarine Warfare platform is the venerable Westland Sea King, while Active Electronic Warfare is undertaken by the Kamov Ka-31. These helicopters deployed on board to provide a cutting edge in defensive capabilities of INS Vikramaditya.
c. Main Defense of INS Vikramaditya: The Aircraft carrier has two main defense systems. The first system is AK-630 a license-built automatic naval, rotary cannon, and close-in weapon system. The "630" designation refers to the weapon's six-gun barrels and their 30 mm caliber. The second system is the newly developed Barak 8 long-range air-defense system (LR-SAM), which is currently being tested.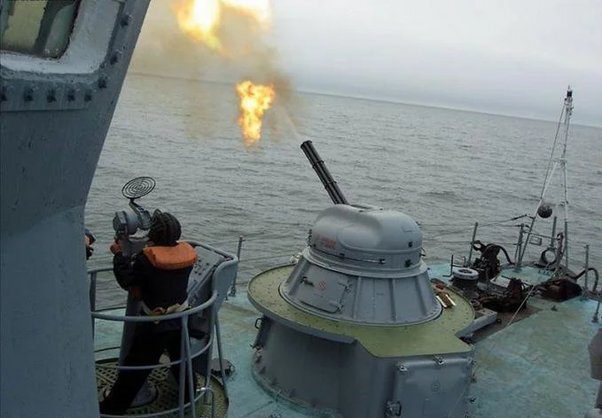 These are a few reasons Aircraft Carriers cannot be destroyed. Indian Navy will also commission the second Aircraft Carrier INS Vikrant.
Read more: INS Vikramaditya: The Largest Ship Of Indian Navy