2nd Lieutenant Arun Khetrapal
Hello folks, in this blog, we are going to learn about the bravest of brave 2nd Lieutenant Arun Khetrapal.
He was just 21 years old when he attained martyrdom for defending the motherland.
Indian Army is known for having such brave sons who devoted everything for the pride of the country.
2nd Lt. Arun Khetrapal took part in the Indo-Pak war of 1971, and he is known as the Tiger of Basantar (Sher-e-Basantar).
He was the officer who single-handedly took 6 enemy tanks head on, and repulse the enemy attack at Shakargarh sector of Basantar.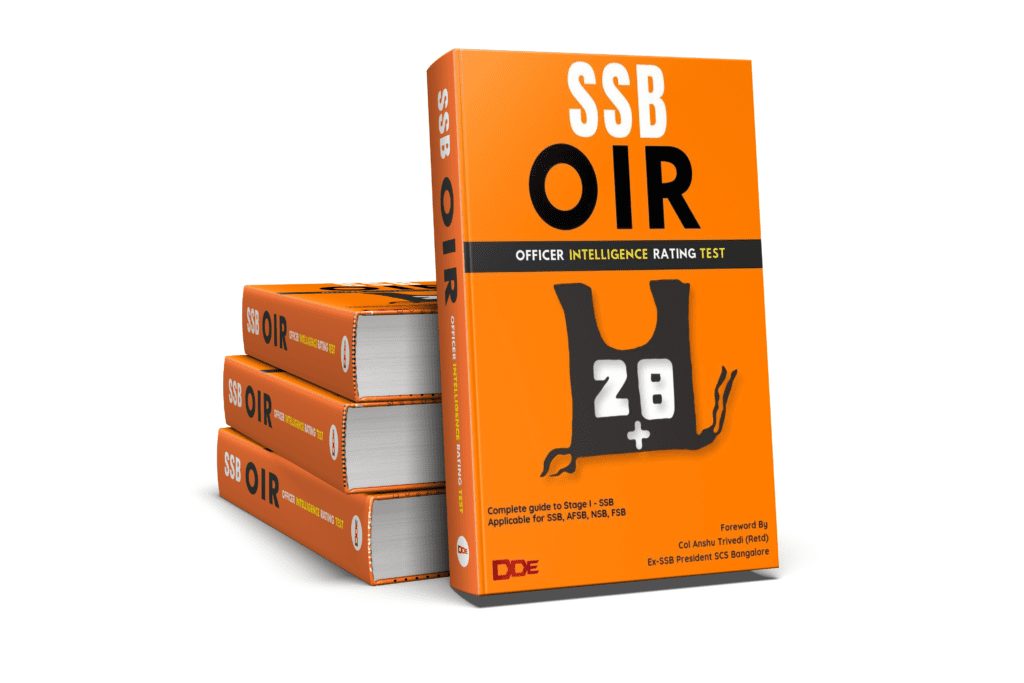 Following are some facts about 2nd Lt. Arun Khetrapal every aspirant should know:
2nd Lt Arun was born on 14 October 1950 in Pune.
His father Lt. General M.L. Khetrapal had served in Corps of Engineers, in the Indian Army.
From his childhood, he was exceptionally good in academics as well as in sports, keeping the gravity of serving the motherland; he joined National Defence Academy and embarked his journey of becoming an Army Officer.
He subsequently went on to join the prestigious Indian Military Academy in the year 1970.
On June 1971, Khetrapal was commissioned as the 2ndLieutenant into the 17 Poona Horse.
He displayed an exemplary courage by facing six enemy tank single-handedly and defended the Basantar sector.
But, he got fatally injured and succumbed to his injuries.
For his supreme sacrifice beyond the Call of duty, he was awarded Param Vir Chakra posthumously at an age of 21 years.
His tank Famagusta JX 202 is still preserved as a memoir at Armored Corps Training Centre Ahmednagar.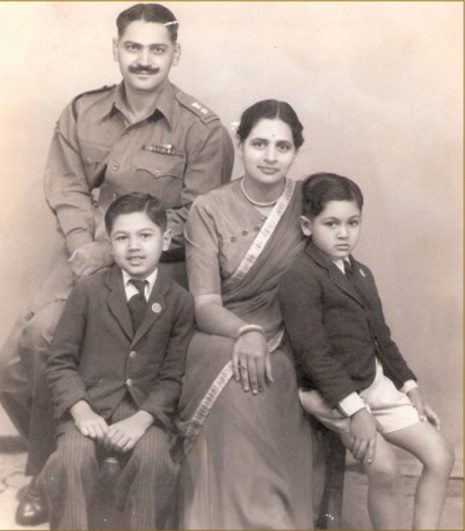 Battle of Basantar (16th December 1971):
In 1971, Indo-Pakistan War was in its full swing, 17 Poona Horse was assigned to defend Shakargarh sector in Basantar.
The objective behind castling of Shakargarh was to cut Jammu & Kashmir from the rest of Indian Territory.
The Indian Army planned to counterattack the Pakistanis, as a result, a bridgehead was laid over river Basantar.
When the soldiers were clearing the anti-tank mine which was an obstacle in the way of tank division to advance, the Pakistanis attacked ferociously along with their fully-fledged tank regiment.
The Indian tanks were heavily outnumbered by Pakistani tanks, by a ratio 3:14, resulting in a fierce battle to ensue.
The Indian tanks were manned by Capt. V Malhotra, Lt. Avtar Ahlawat and 2nd Arun Khetrapal.
The Pakistanis attacked, Indian retaliated and destroyed 4 Pakistani tanks, and the battle went on.
There were 3 Indian tanks to 10 Pakistani tanks, keeping the spirit of defending the motherland, the Indian tank strike.
Malhotra's gun gave in, destroying 3 more Pakistani tanks, leaving 2 Indian tanks to 7 Pakistanis tanks, Indians retaliated.
But being outnumbered, Lt. Avtar's tank struck to a shell blow and his tank caught fire.
His determinism of saving the country strengthen him during the adverse situation resulting to destroy 3 Pakistani tanks.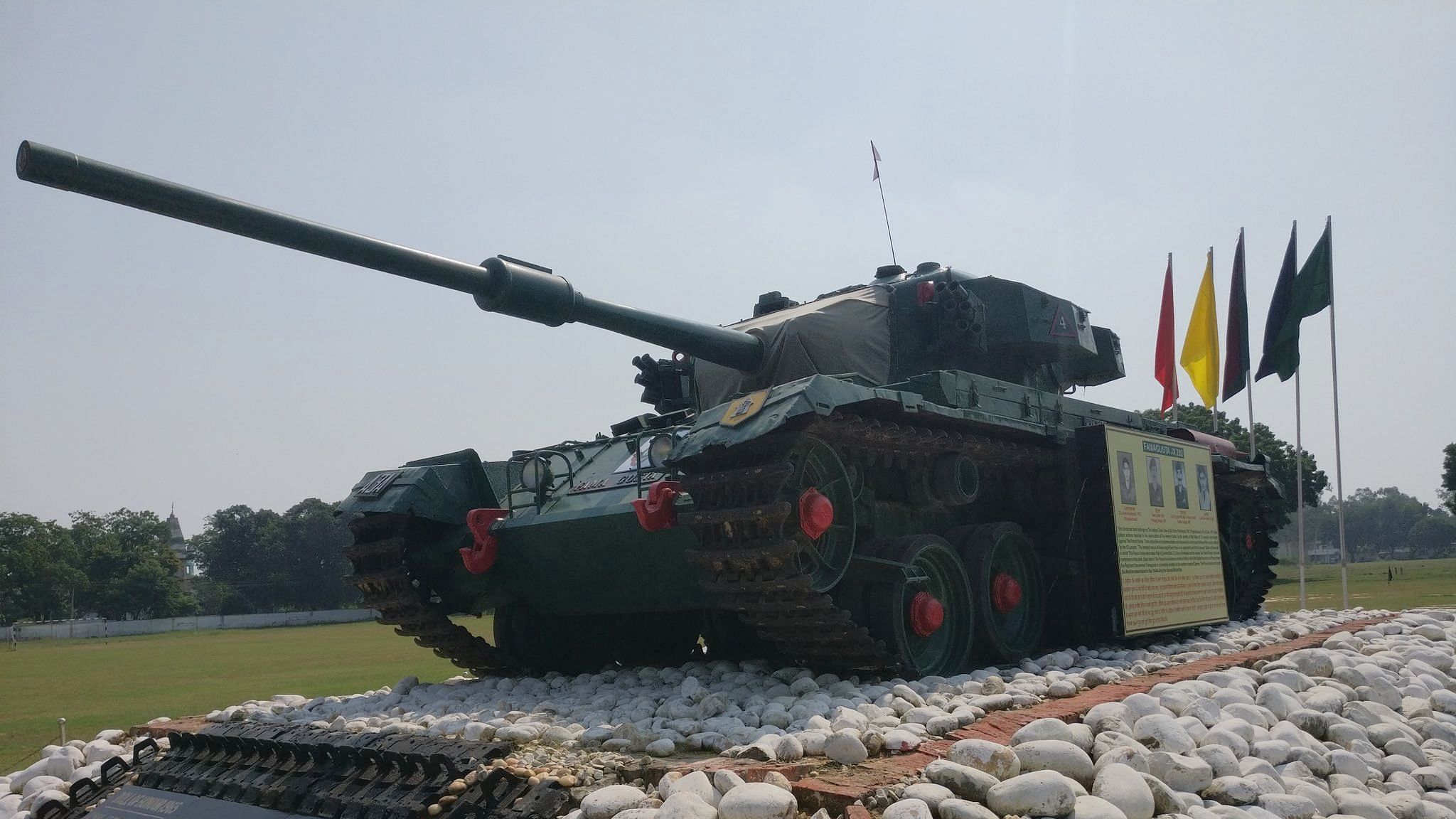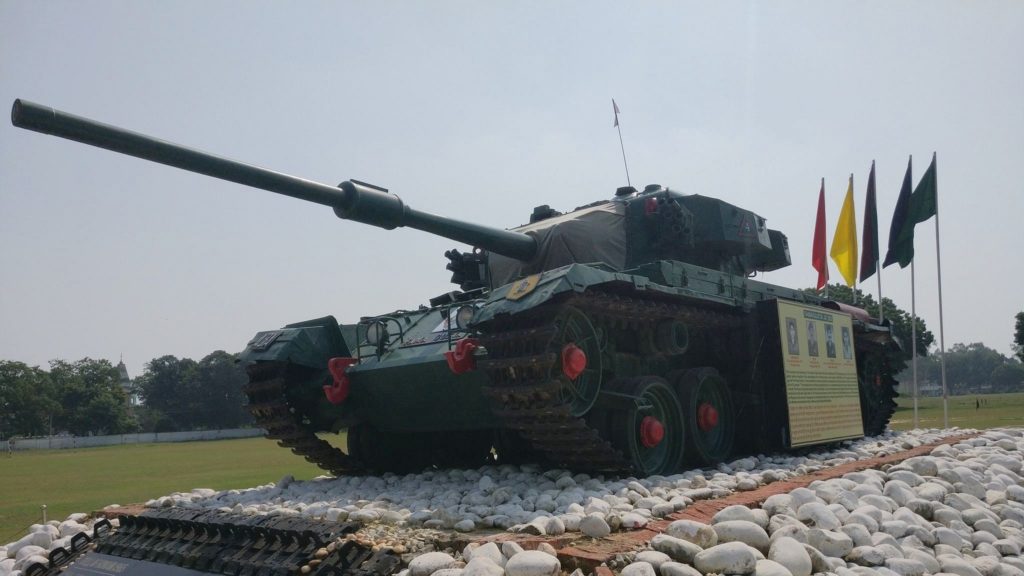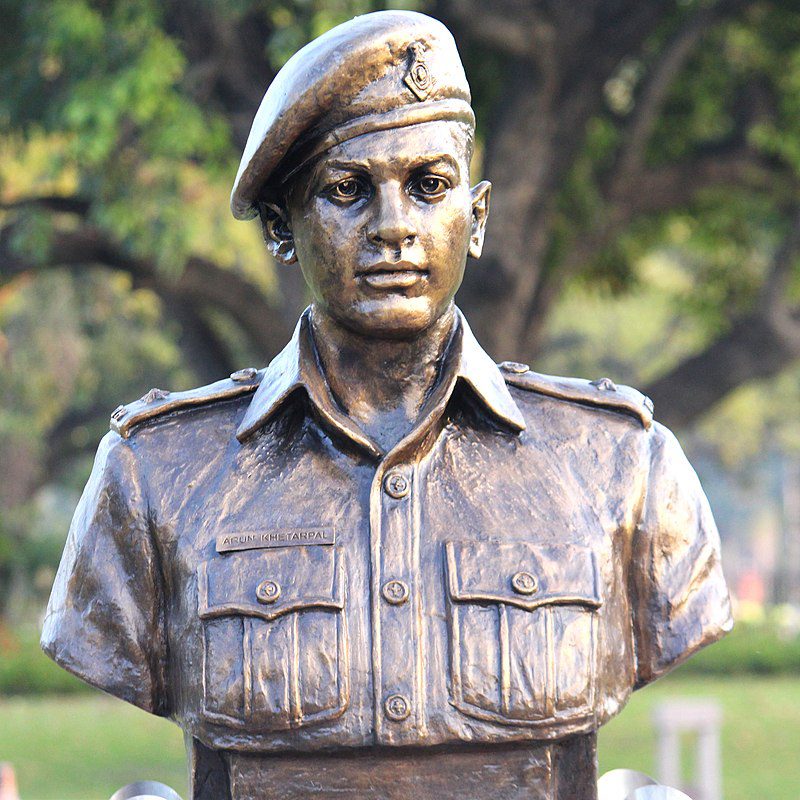 Why is he called Sher-e-Basantar?
Finally, there was 1 Indian tank manned by 21-year-old 2nd Arun Khetrapal vs 4 Pakistani tanks.
The young officer captivated by the spirit to fight for the motherland took an audacious decision to fight and he charges the Pakistani tank in full flare.
A shell burst near Arun's tank causing his tank caught fire, he was ordered to abandon his tank.
But he responded back in full determination "No sir I will not abandon my tank. My gun is still working and I will get these bastards."
To everyone's surprise, he emphatically retaliated and maneuvered the Pakistani tanks with his tank gun only.
As a result, 3 Pakistani tanks caught fire and were abandoned, causing the Pakistanis feathers ruffled.
The battle tactics of 2nd Ketrapal resulted in 1 Indian tank vs 1 Pakistani tank, mere 100 m apart.
The Pakistani tank fired at Khetrapal's tank and in turn, he rebounded back.
Resulting in a Pakistani tank catching fire causing the crew to abandon the tank.
Arun attained fatal injuries, he asked for a glass of water but by the time help arrived he succumbed to his injuries and was no more, he was just 21.
He displayed an exemplary valor, determinism, and equanimity in wartime. He was awarded countries highest wartime gallantry award, the Param Veer Chakra (PVC) posthumously.
Hope you were inspired from the story of 2nd Lt. Arun Khetrapal. Start your preparation with MISSION NDA Book to achieve your goal of donning the uniform.