INDIAN MILITARY ACADEMY
The Indian Military Academy is located in the foothills of the Himalayas, about 8 km west of Dehradun in the northern Indian state of Uttarakhand
The campus is on National Highway 72, which separates the North and South Campus.
The campus of the academy originally spanned 206 acres which was transferred to the academy along with existing buildings from the Railway Staff College.
Consequently, the academy area is 1,400 acres.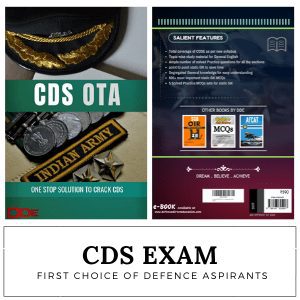 Inside IMA:
The Chetwode Hall on the Drill Square houses the administrative headquarters of the IMA and is also the hub of academic training.
It has lecture halls, computer labs and a cafe while On the opposite side of the Drill Square is the Khetarpal Auditorium. Inaugurated in 1982, it has a seating capacity of over 2000.
A newer wing of the Chetwode Hall, added in 1938, houses the Central Library. It has over 100,000 volumes and subscriptions to hundreds of periodicals from across the world, besides multimedia sections.
In addition, there are two branch libraries closer to the cadet barracks across the campus.
The Commandant's residence is a handsome colonial structure with a landscaped 6-acre garden. It offers a panoramic view of the Tons River silhouetted by the Himalayas.
The IMA helipad is located in the Tons Valley in the northwest of the campus.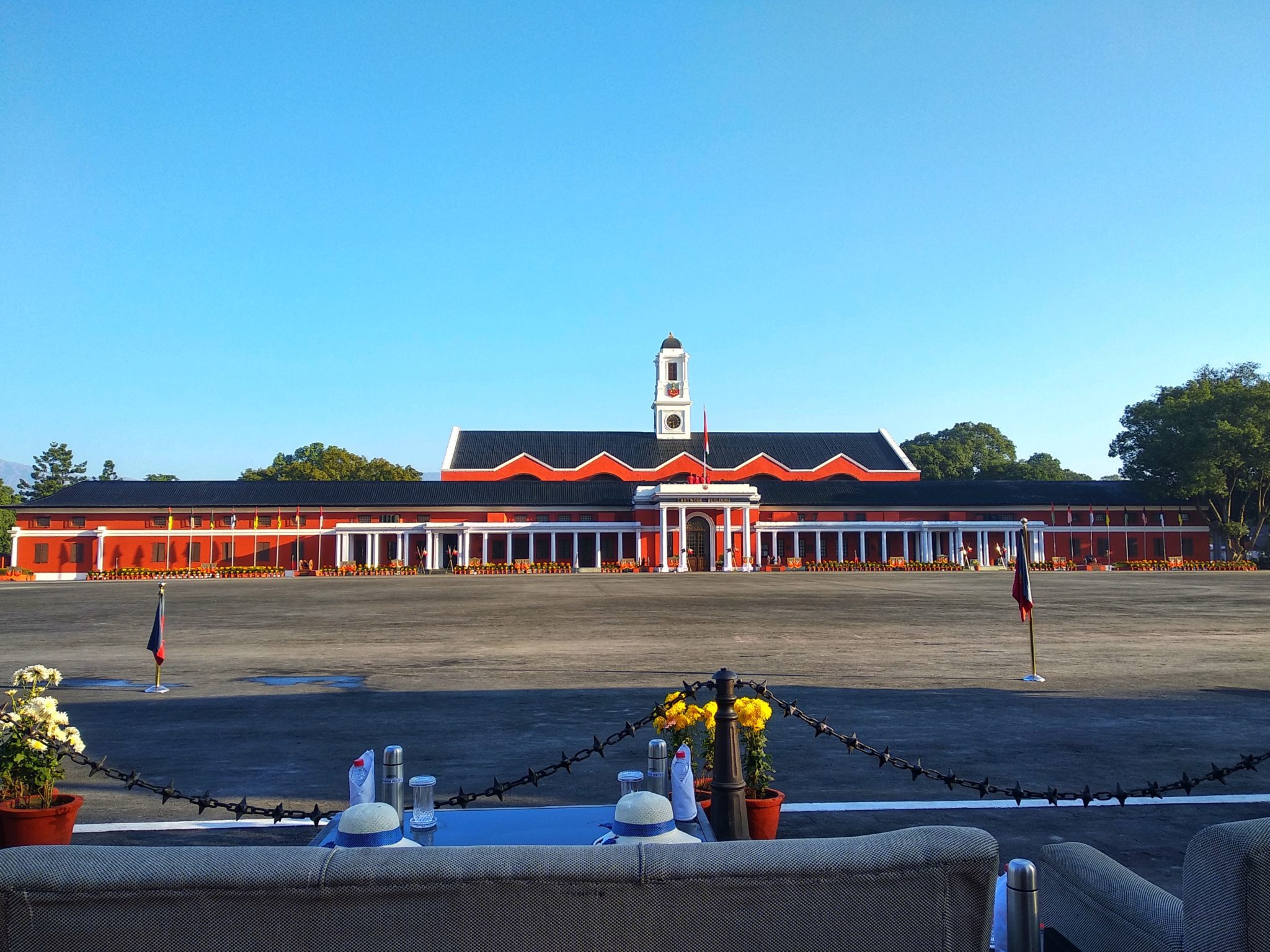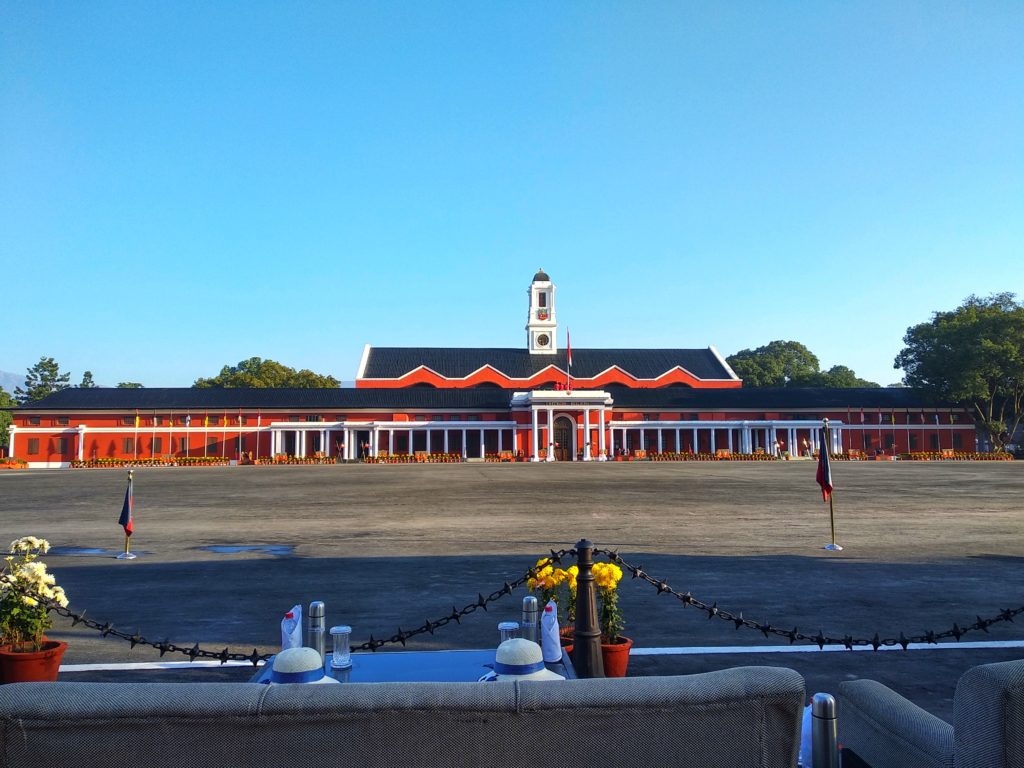 IMA For Athletes:
The South Campus of the Indian Military Academy includes facilities for the Somnath Stadium and the Salaria Aquatic Centre.
Other facilities on the South Campus include stables with a stud farm and a small arms shooting range.
The North Campus includes the Polo Ground along the Tons River.
The Tons Valley to the Northwest of the campus is bounded by the forks and bends of the Tons River. It is used for para-dropping and para-gliding, besides battle training.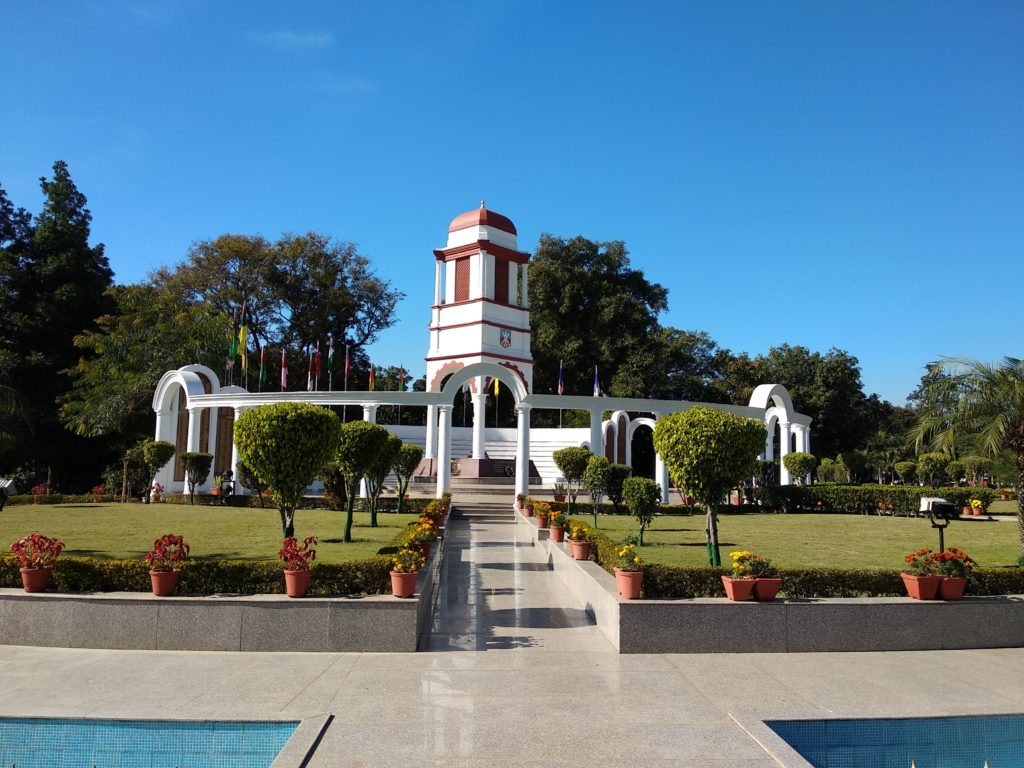 IMA Cadet:
Finally, A trainee on admission to the Indian Military Academy is referred to as a Gentleman Cadet. One reason for this is that the academy expects its graduates to uphold the highest moral and ethical values. Furthermore, Inscribed in the oak panelling at the Eastern entrance of the Chetwode Hall is the academy's credo, excerpted from the speech of Field Marshal Chetwode at the inauguration of the academy in 1932.