Major Mukund Varadarajan, Ashok Chakra was an Indian Army Officer who was commissioned into 22 Rajput. He attained martyrdom on 25th April 2014 fighting with terrorists in the Shopian district of Jammu and Kashmir. The brave Major killed three terrorists including Hizbul Top Commander Altaf Wani.
Early Life
Major Mukund Varadarajan was born on 12 April 1983 in Kozhikode, Kerala. He finished his schooling in Chennai and completed his Bachelor's of Commerce from Sri Chandrashekharendra Saraswathi Viswa Vidyalaya, Enathur, Tamil Nadu. His Grandfather and his uncle who served in Army motivated him a lot to gain immense interest in joining Armed Forces. The officer was very polite and friendly yet he was a battle-hardened fighter. Major was survived by his wife and daughter.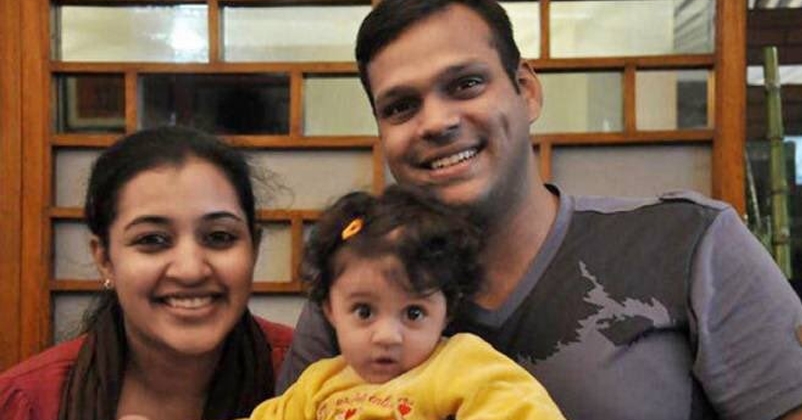 Army Life of Major Mukund Varadarajan
Mukund Varadarajan completed his training at Officers Training Academy, Chennai, and was commissioned into 22 Rajput as Lieutenant on 18 March 2011. He was promoted to captain rank on 18 October 2008 and Major rank on 18 October 2012. The Major served in Infantry School, Mhow, and was also part of United Nations Peacekeeping Missions in Lebanon. In December 2012, Major Mukund Varadarajan was deputed to 44 Rashtriya Rifles under CIF Victor Force.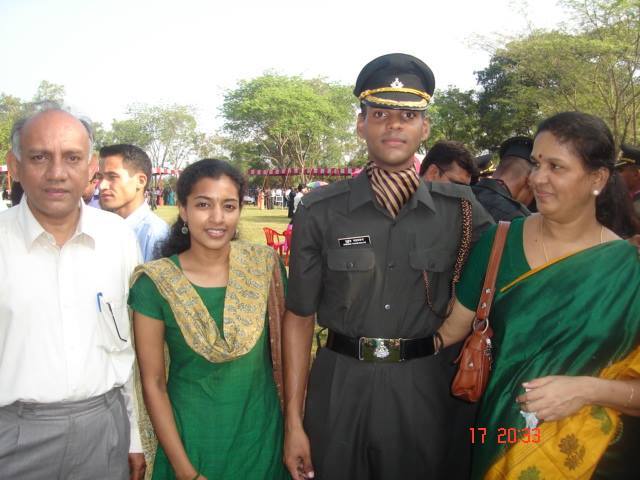 Action
Based on specific intelligence input, Major Mukund Varadarajan led an Anti-terrorist Cordon and Search operation on 25 April 2014 near a Village in the Shopian district. Ongoing the operation, the team came under the heavy fire from a distant house. Sensing that Civilians might be inside the house, the officer told his men not to use heavy caliber weapons. Major and his buddy Sepoy Vikram Singh crawled in front of the house. And charged into the house with a volley of bullets and killed one of the three terrorists on the spot.
Major Mukund Varadarajan recognized one of the two remaining terrorists as Top Hizbul Commander Altaf Wani. The two terrorists used grenades to get out of the firing range and jumped into the next house.
Major and buddy charged into the next house and lobbed grenades toward the terrorists. The grenade killed one of the terrorists and the Hizbul Commander shifted into the cement outhouse. During the time of this firefighting, two bullets hit the Sepoy Vikram Singh in the neck and jaw, later Vikram Singh succumbed to his injuries.
Losing his buddy outraged Major Mukund, the officer came out of cover and fired a volley of AK-47 Bullets, killing the Hizbul Commander Altaf Wani.
"He walked out of the house perfectly. He looked okay. We thought he was fine, but he suddenly collapsed", recalls the officer in the cordon outside the house. The Major was continuously losing blood and was hit by three bullets in the entire operation. Major Mukund Varadarajan succumbed to his injuries while being evacuated to 92 Base Hospital, Srinagar.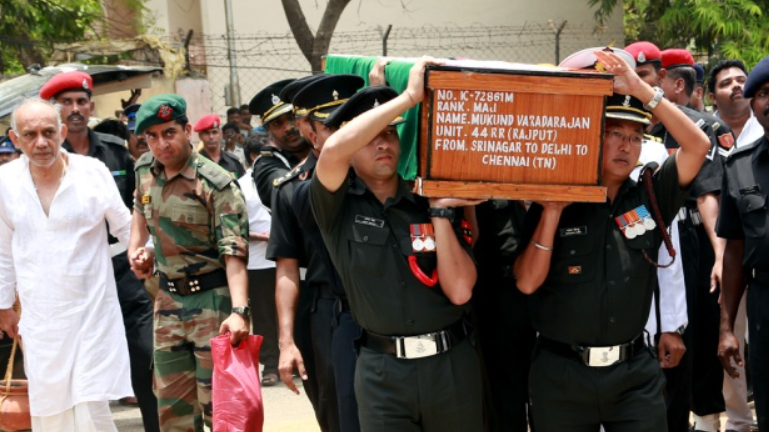 On 26 January 2015, Major Mukund Varadarajan was conferred with Ashok Chakra posthumously and Sepoy Vikram Singh was conferred with Shaurya Chakra posthumously.
Major Mukund Varadarajan and Sepoy Vikram Singh displayed exemplary leadership skills, courage, and bravery. The Nation will always remember the fallen heroes protecting the Motherland.