HAL CATS Warrior UAV is an unmanned aerial vehicle under the Combat Air Teaming System project of HAL. The development of CATS Warrior is jointly undertaken by HAL and an Indian start-up NewSpace Research and Development Limited.
The developmental work started in the year 2019 and a full scale model of CATS Warrior was exhibited at Aero India 2021. The Hindustan Aeronautics Limited had made an initial investment of 400 cr for the project and the first flight is scheduled in 2024-25.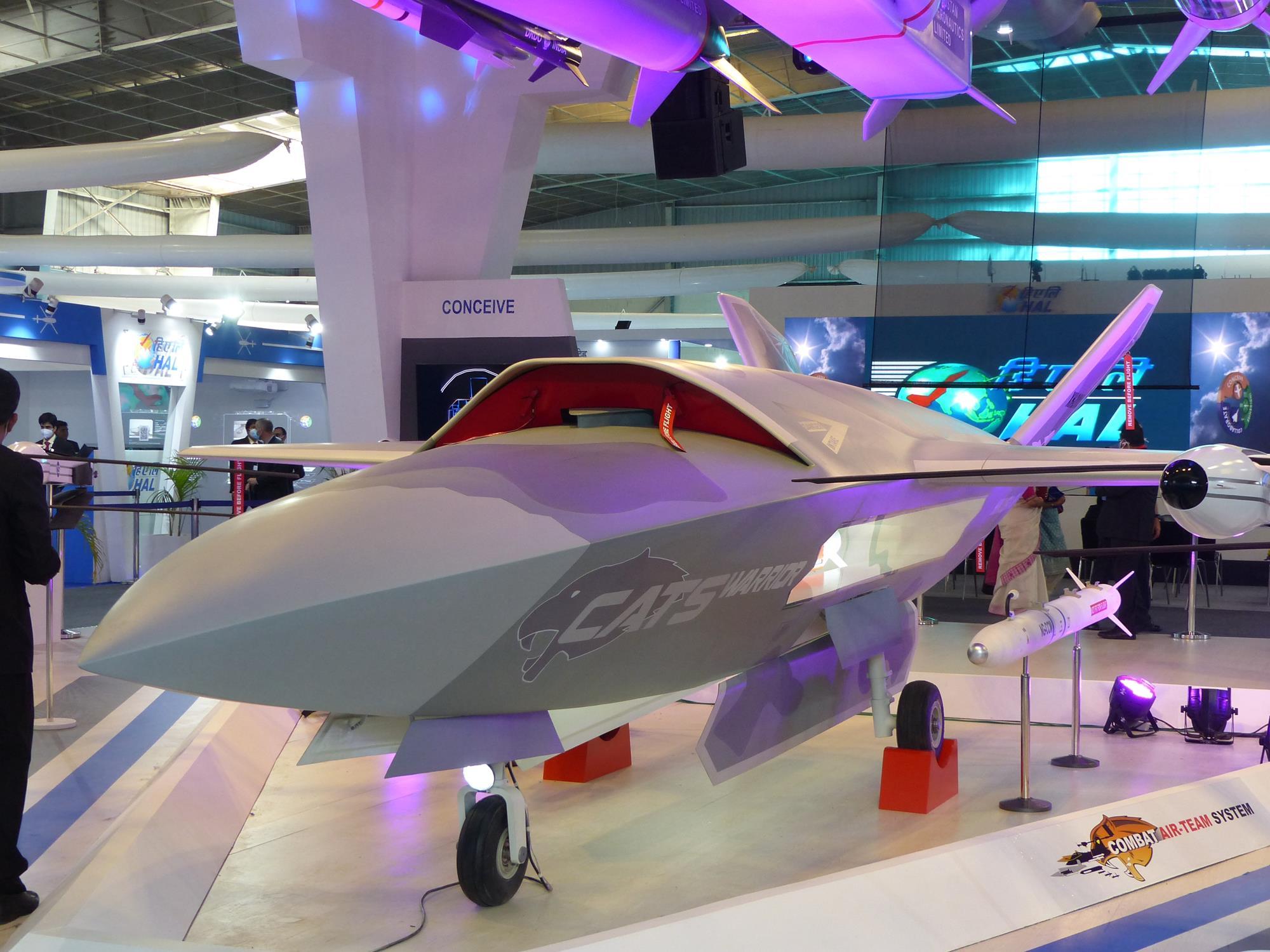 The HAL CATS Warrior UAV is an autonomous unmanned aerial vehicle. It can be launched from land, aircraft carrier and motherships such as LCA Tejas, Sukhoi 30 MKI and Jaguar deep penetration strike aircraft. Primarily this UAV is being developed for Indian Air Force and a smaller version will be produced for the Indian Navy.
Warrior UAV will be capable of undertaking strike missions, attacking high potential targets, reconnaissance and surveillance operations. It will be having a combat radius of 350 km and can be controlled from land, sea and motherships. If required, the CATS Warrior can sacrifice itself to crashing into the target in long-range combat missions.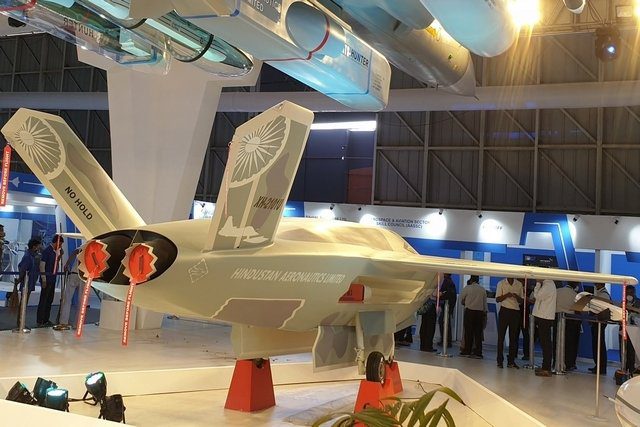 The design of CATS Warrior is similar to Boeing Wingman and Kartos Valkyrie. It will be powered by two HAL PTAE/HAL HTFE turbofan engines. The Warrior is capable of carrying short and long-range BVR Missiles along with DRDO SAAW (Smart Anti-Airfield Weapon). It is equipped with modern Electro-optical sensors, an active electronically scanned array (AESA) radar, an Inertial navigation unit and a jammer.
Project specifications of HAL CATS Warrior
1. Max takeoff weight- 2,100 kg
2. Cruise Speed- 790 Kmph
3. Combat Range- 350 km (short-range) and 800 km (long-range)
4. Engine- two HAL PTAE/HAL HTFE turbofan engines
5. Armament- Short and long-range BVR Missiles along with DRDO SAAW and loitering munitions.
Also Read: Military UAVs/Drones of Indian Armed Forces
View this post on Instagram