NDA 2 2018 Expected cut off and paper analysis
NDA 2 2018 cut off Now that the exams are over aspirants are eager to know the expected cut off marks. Lets analyze the math paper which had 120 questions carrying 2.5 marks each (300 Marks).
First of all Math was a Nightmare for many and was surely not a piece of cake. However those who had prepared well could attempt at least 40-50% of paper with ease Earlier in NDA 1 2018, the sectional cut off for math was 25% which comes up to 75 marks.
It is expected to be in the same range in NDA 2 as well. For some it was lengthy, while some who were not from science background had a tough time attempting the paper. At the end the overall response wasn't great.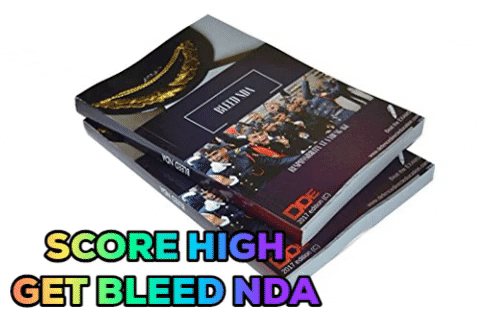 Talking about Paper 2 which is general ability test. GAT paper consisted of 150 questions carrying 4 marks each (600 Marks) . Many perceived this as a scoring paper with no major difficulty. Earlier the sectional cut off for this paper was 150 which will again be in the same range.
We have interacted with a large number of aspirants and the response was diverse. Expected cut off based on these responses is given below You may also wish to see the official cut off by UPSC
1) NDA (National defence academy) written exams:
When is the exam ? – UPSC conducts NDA written exam twice a year in the month of April and September.
When do i apply ? – Apply in December for April exams and June for September exams.
Where do i apply ? – Apply at upsc.gov.in
How many vacancies ? – for each attempt there are
200+ vacancies for INDIAN ARMY
70+ vacancies for INDIAN AIR FORCE
40+ vacancies for INDIAN NAVY
What is the education criteria ? – You need to pass your 12th examination with any stream. Be it science, commerce, humanities.
What should be the age ? You should not be less than 16.5 years at the time of joining the service (course) and not more than 19.5 at the time of joining the course.
How much time does it take to join the course ? – the course at NDA khadakwasla commences on January & july.
What is the duration of training ? – You will be trained for 3 years at NDA khadakwasla and 1 year at IMA/INA/AFA based on your preference of service.
Will there be any expenses during training ? – No, All expenses will be borne by the government of INDIA. You on the other hand will receive monthly stipend at the service academies. Have a question ? Comment below