Andaman and Nicobar Command oversees the activities in the Bay of Bengal and keeps a close eye on trade activities. Here are the 10 things to know about the Andaman and Nicobar Command.
Andaman and Nicobar Command is the only Tri-service theater command of the Indian Armed Forces.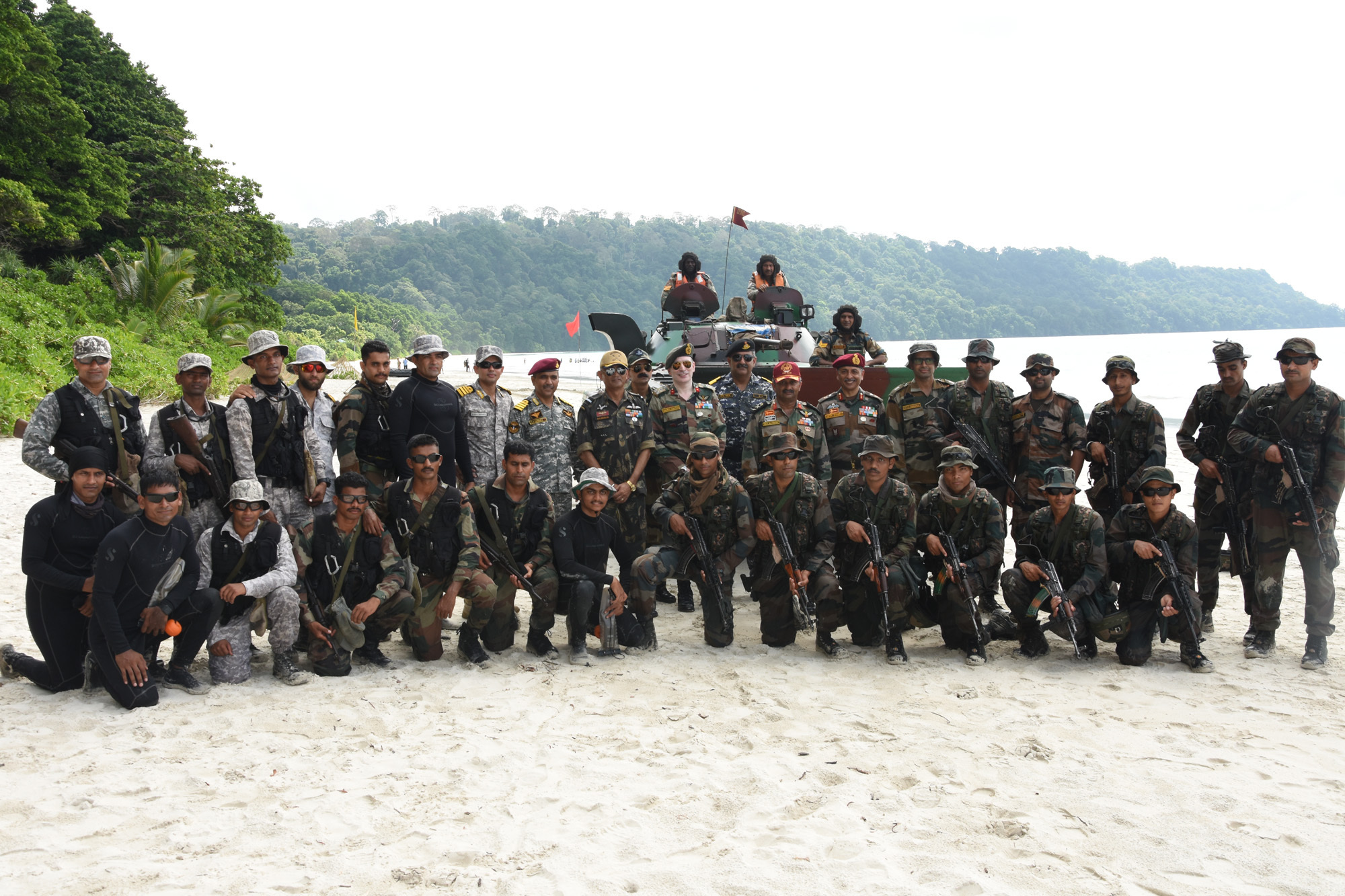 2. Andaman and Nicobar Command strategically guards India's Exclusive Economic Zone in the Andaman sea and Ten Degree Channel.
3. The Command comprises Naval and Airbases namely INS Kohassa, INS Jarawa, INS Utkrosh, INS Kardip, INS Baaz, and Car Nicobar AFS.
4. Kalaikunda Air Force Station is the only AFS that is located on the Indian mainland but operates under Andaman and Nicobar Command.
5. There are several Air Squadrons deployed in ANC such as
a. INAS 318 operating Dornier 228 from INS Utkrosh.
b. 122 Helicopter Flight operating Mil Mi 8 Military Helicopter from Car Nicobar AFS.
c. 151 Squadron IAF operating Dornier 228 tactical transport Aircraft from Car Nicobar AFS.
d. Flight 321 (Indian Navy) operating Chetak Helicopters from INS Utkrosh.
e. 745 Squadron (Coast Guard) operating Dornier 228 tactical transport Aircraft from INS Baaz.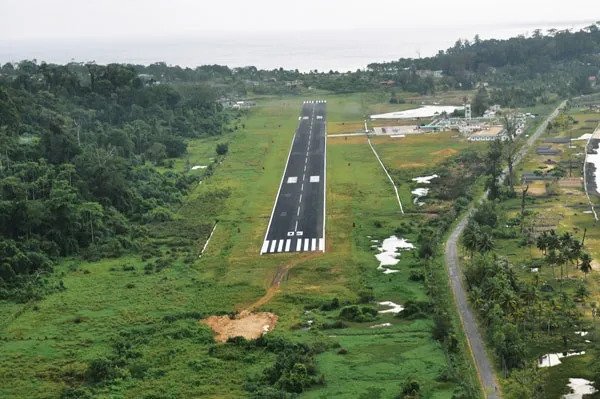 6. Andaman and Nicobar Command of Indian Armed Forces also comprises an Infantry brigade with Armoured columns and Naval assets such as Missile Corvettes, Amphibious Warfare Ships, Offshore patrol vehicles, and Landing Craft Vessels.
7. ANC conducted Tri-service joint amphibious exercise AMPHEX-21 and provided support to Theatre Level Operational Readiness Exercise TROPEX-21. ANC was also part of SIMBEX exercise with the Singapore Navy and Passage Exercises.
8. Indian Navy Special Forces unit MARCOS, Elements from 50th Independent Para Brigade, and Ghatak platoons are deployed in Great Nicobar Islands.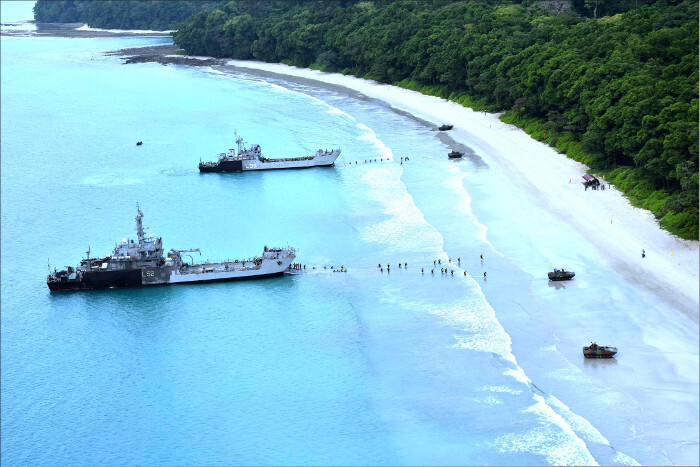 9. Indian Air Force plans to deploy SU-30 MKI and Jaguar deep penetration ground strike Jets at Andaman and Nicobar Islands. The IAF is also planning to deploy S-75 Dvina and S-125 Pechora Surface to Air Missiles under the ANC Command.
10. During the Military standoffs, the ANC can block the ship routes into the South China Sea and can be the force multiplier for the QUAD group (India, Australia, Japan, and the USA) of countries.
Read more: Andaman and Nicobar Command – All You Need To Know
Read more: Brave Story of Major Mukund Varadarajan, Ashok Chakra