SSC TECH 58 Cutoff
Indian Army has issued official cutoff to shortlist candidates for SSC Tech 58 and SSCW Tech 29 course commencing in April 2022 at Officers Training Academy Chennai.
This entry allows the Engineering graduates to appear before SSB board without any entrance exam. Shortlisted candidates can now select their SSB dates which are available on first come first serve basis. Candidates have been shortlisted based on their aggregate percentage upto 6th semester.
As compared to SSC Tech 57 the cut off for all the branches have been reduced by the Indian Army.
Below is the official cut off marks based on which candidates are shortlisted for the SSB Interview.
SSC TECH 58 CUTOFF: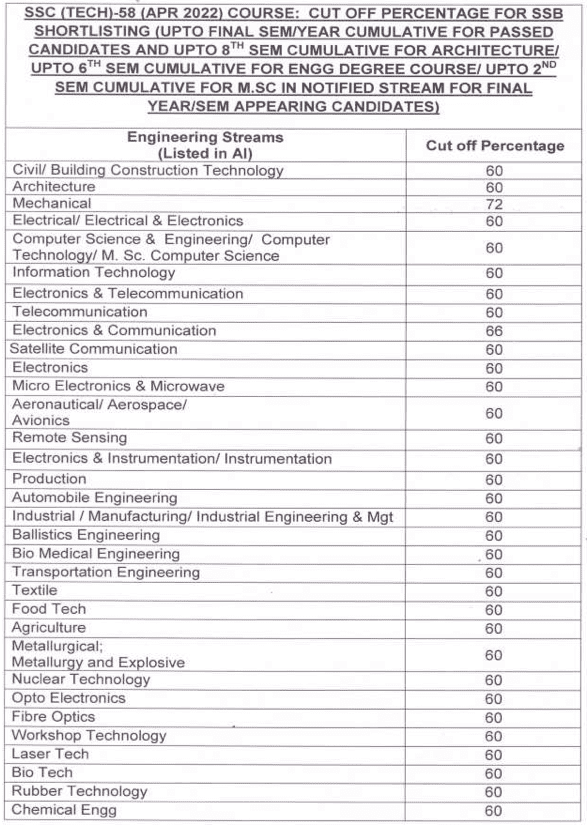 SSCW TECH 29 CUTOFF: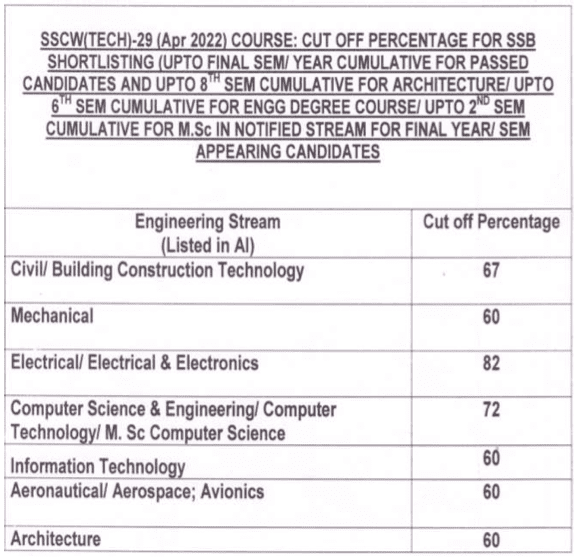 Shortlisted candidates are required to select their SSB date by visiting the official website of Indian Army.
Candidates studying in final year of engineering must complete the course including backlogs, viva voice, etc, for the award of qualifying BE/B.Tech degree before 01 April 2022 failing which their candidature is liable to be cancelled.
Shortlisted candidates can start their SSB Preparations with the study material available on the website. Refer these specially curated ebooks under experts guidance to boost your chances of getting recommended.