Indian Army has published TGC 133 official cutoff to shortlist candidates for TGC 133 course commencing in July 2021 at  Indian Military Academy (IMA) Dehradun.
This entry allows the candidates to appear before SSB boards without any entrance exam. Shortlisted candidates can now select their SSB dates which are available on first come first serve basis. Candidates are shortlisted based on their aggregate percentage upto 6th semester cumulative for engineering degree course / 2nd sem cumulative for MSc computer science / 8th sem cumulative for architecture.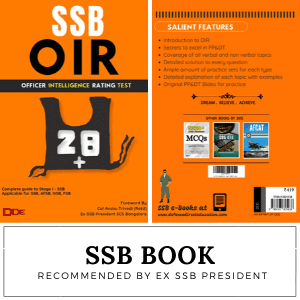 TGC 133 Official Cutoff:
As compared to TGC 132 the cut off of mechanical branch is increased from 81% to 84%. The cutoff for Civil branch is also increased from 68% to 73%. The cutoff for electrical branch has also been increased from 69% to 78%.
The cutoff of Computer Science branch has reduced marginally from 76% to 75%. The cutoff for Electronics and Communication branch has increased from 71% to 83%.
In TGC 132 the cutoff for branches like Aeronautical, Aerospace, Nuclear Technology, Laser Technology and Industrial/Manufacturing was 50% which has been increased this time.
Shortlisted candidates are required to select their SSB date by visiting the official website of Indian Army.
TGC 133 Official Cutoff Indian Army : Download PDF