History Of Indian Navy Flag
History Of Indian Navy Flag. The Indian Naval Ensign, also referred to as the Indian White Ensign, or Nishaan, is the naval ensign of the Indian Navy, used aboard Indian naval vessels, shore establishments and naval air stations as its principal form of maritime identification. In this blog we will discuss about the changes that took place over the years since 1879.
The blue ensign of the Star of India was used from 1879–1892 as the naval ensign of Her Majesty's Indian Marine (1879-1892). It was then used by the Royal Indian Marine (1892-1934), subsequently upgraded to the Royal Indian Navy (1934-1950).
The white ensign of the Royal Navy was used from 1928–1950 as the naval ensign of the Royal Indian Marine and then the Royal Indian Navy.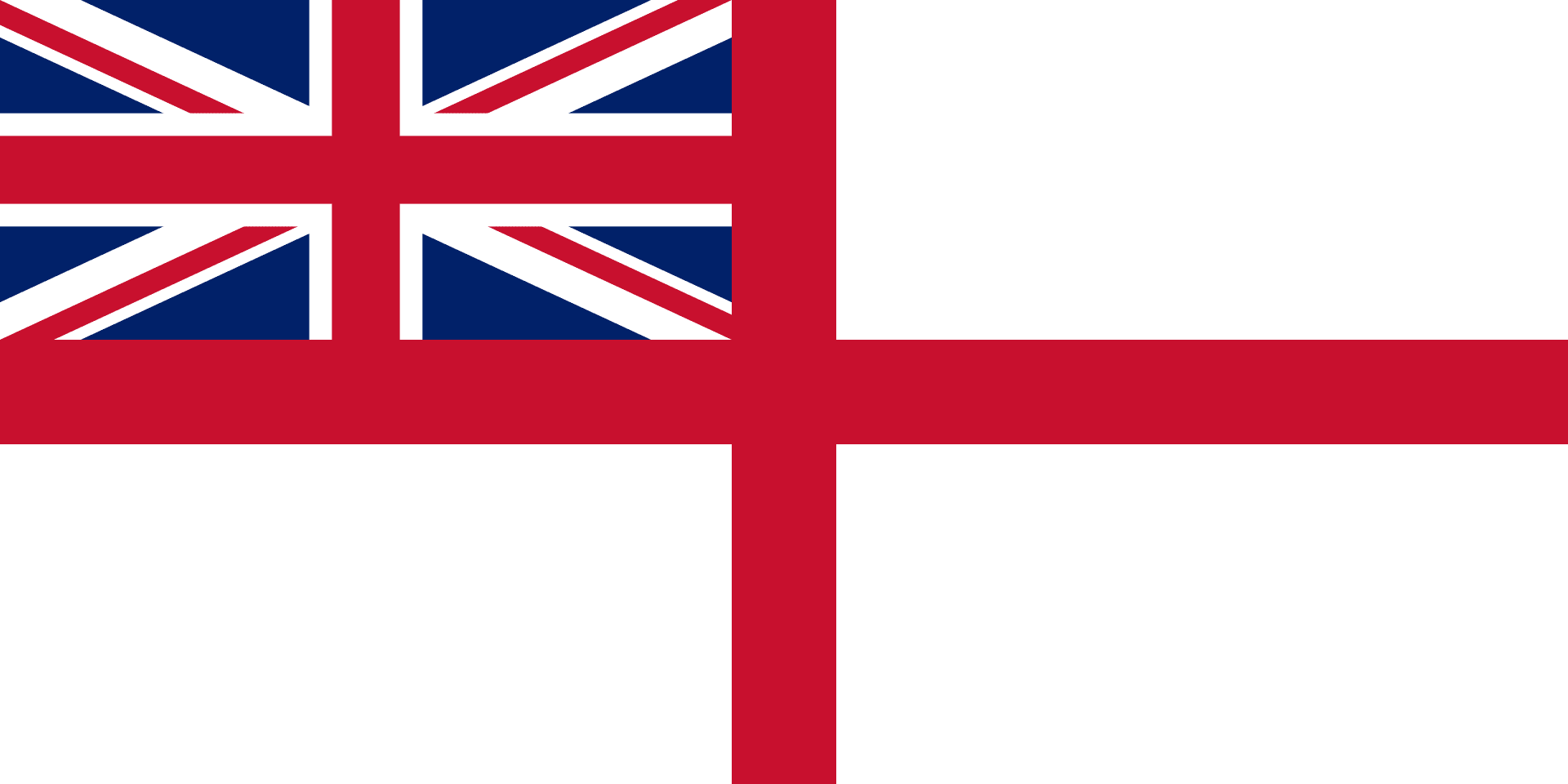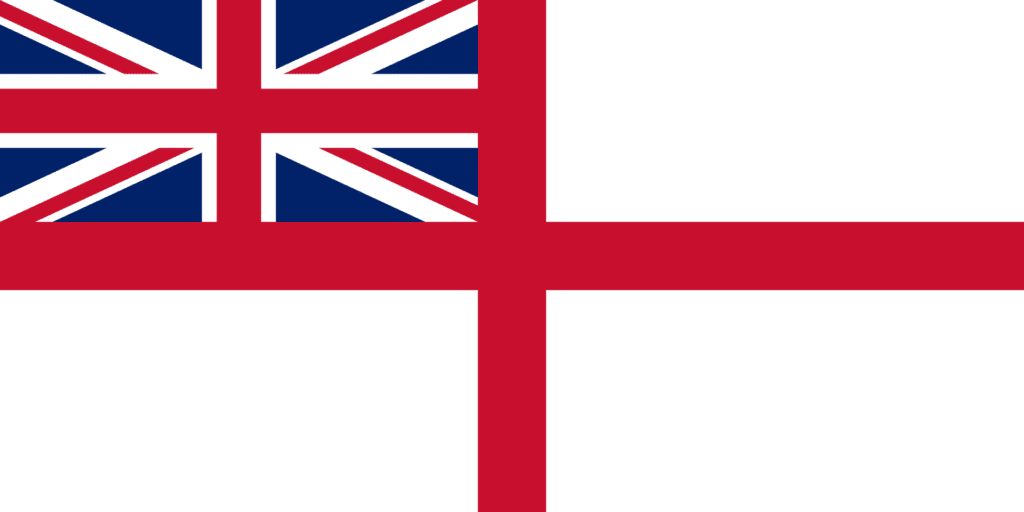 Following India's establishment as a republic on 26 January 1950, the Royal Indian Navy was re-christened the Indian Navy, while the service's crest and flags were duly "Indianised"; however, the White Ensign, featuring the Saint George's Cross over a white field, was retained, with the replacement of the Union Jack with the Flag of India being the only alteration.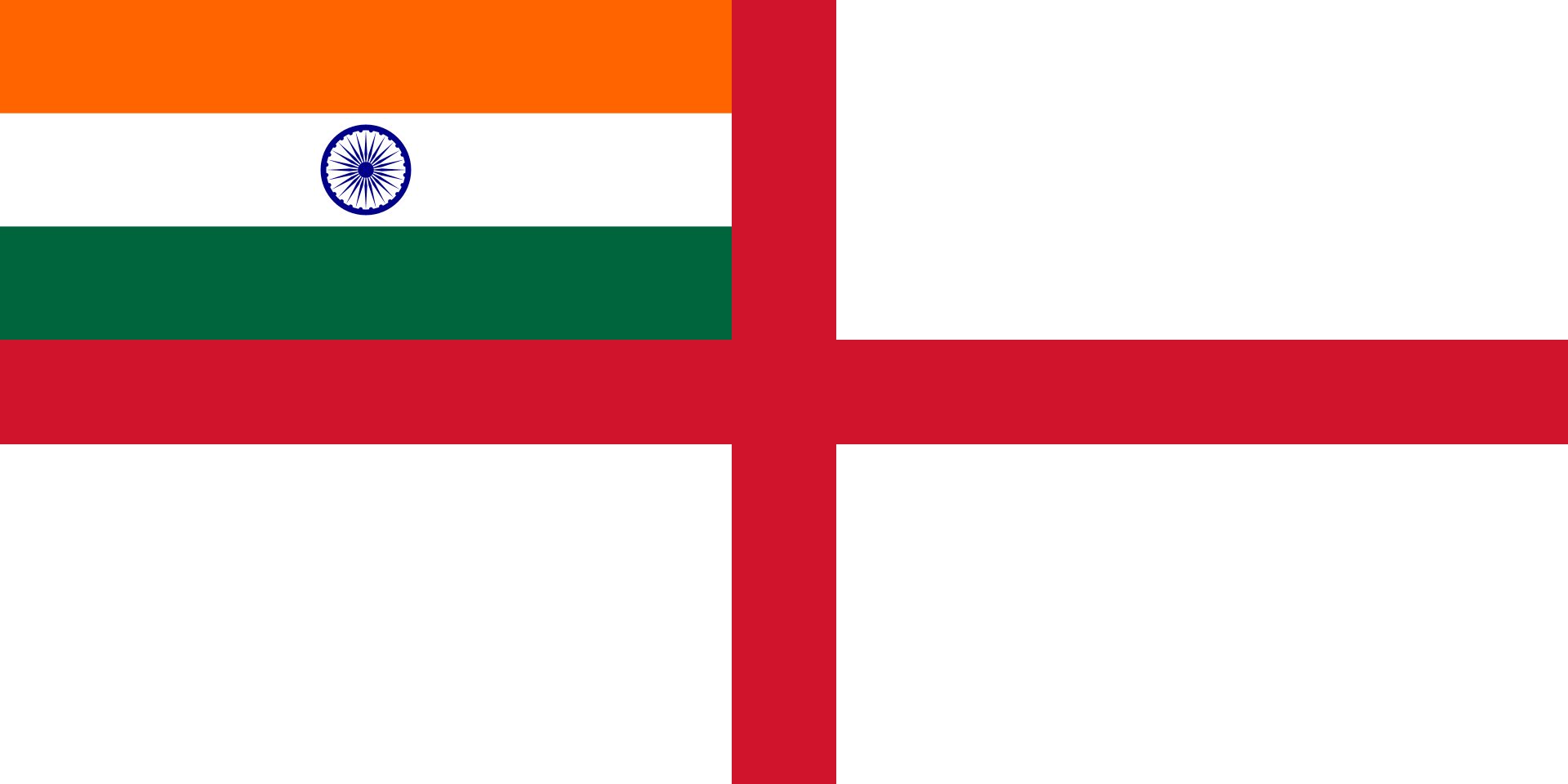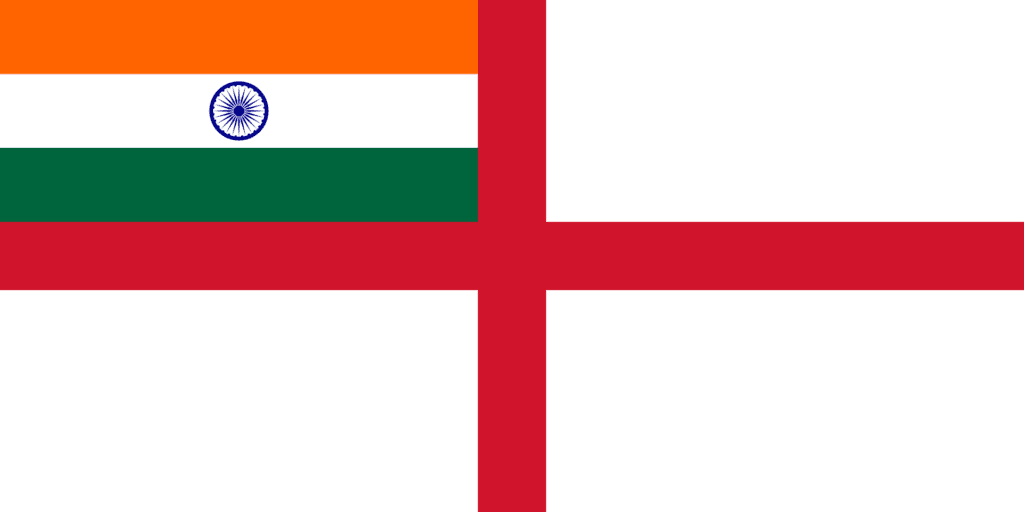 Several decades later, amidst international decolonization, the desire for a new ensign sans any colonial-era entity became very strong within ranks in indian navy
Consequently, the naval ensign was duly changed in 2001, featuring a blue-colored crest of the Indian Navy set upon a white background, with the Flag of India placed in the canton.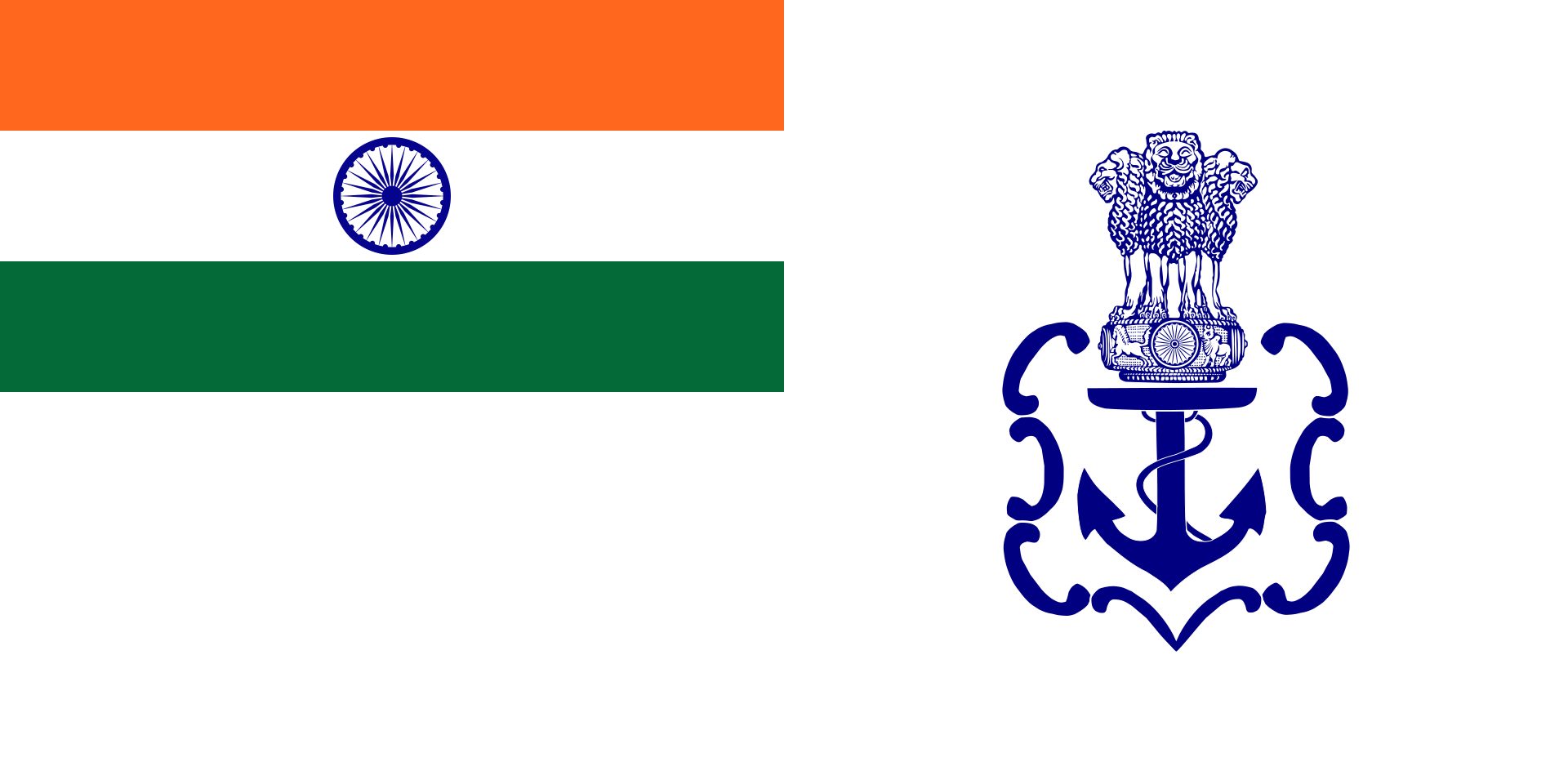 Nevertheless, the new ensign was a troubled change, as many complained that the blue of the naval crest was indistinguishable from the sky and the ocean. As a consequence, the former naval ensign, bearing the Saint George's Cross, was readopted in 2004, with an additional touch up of the National Emblem of India at the intersection of the cross.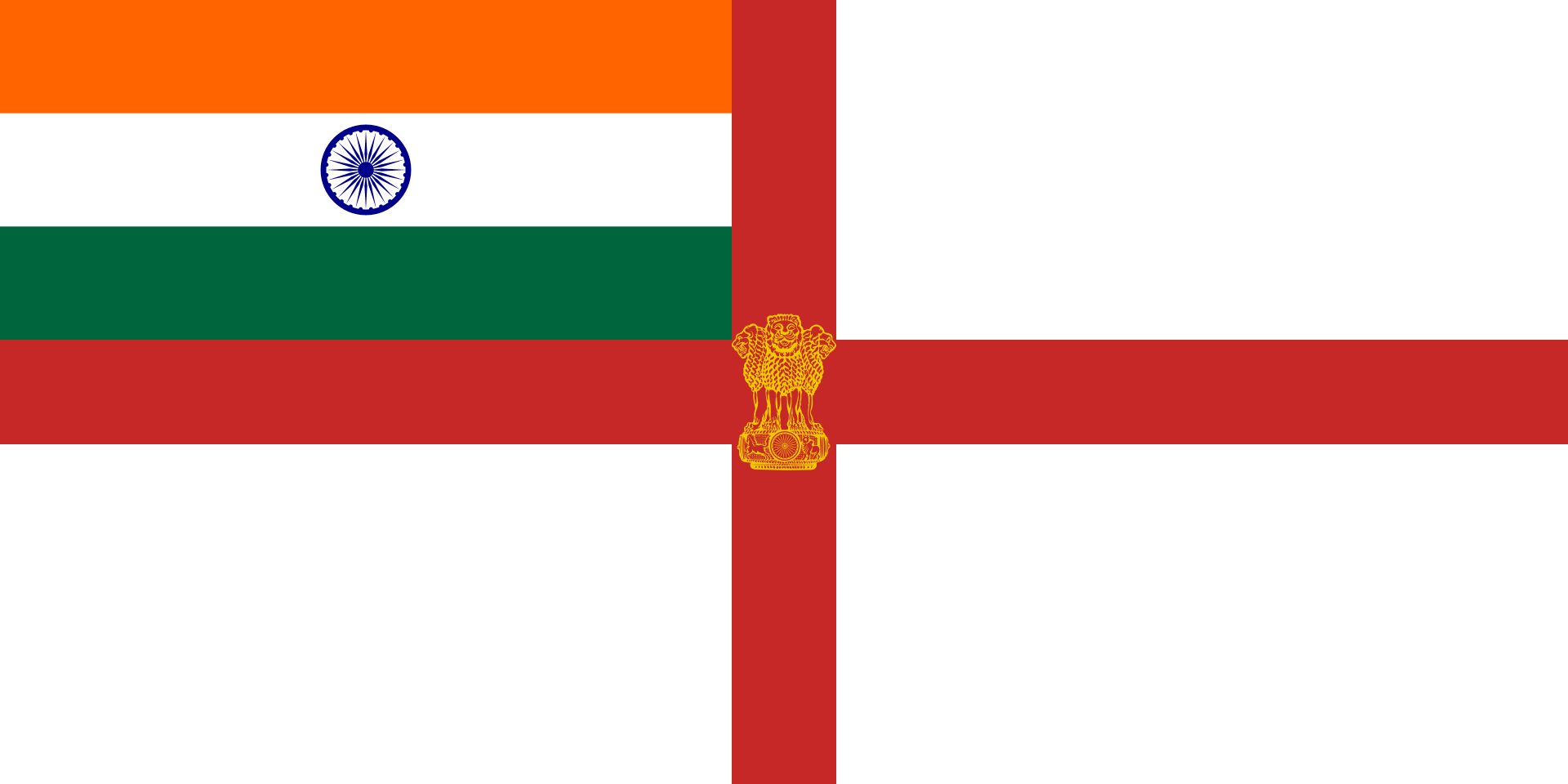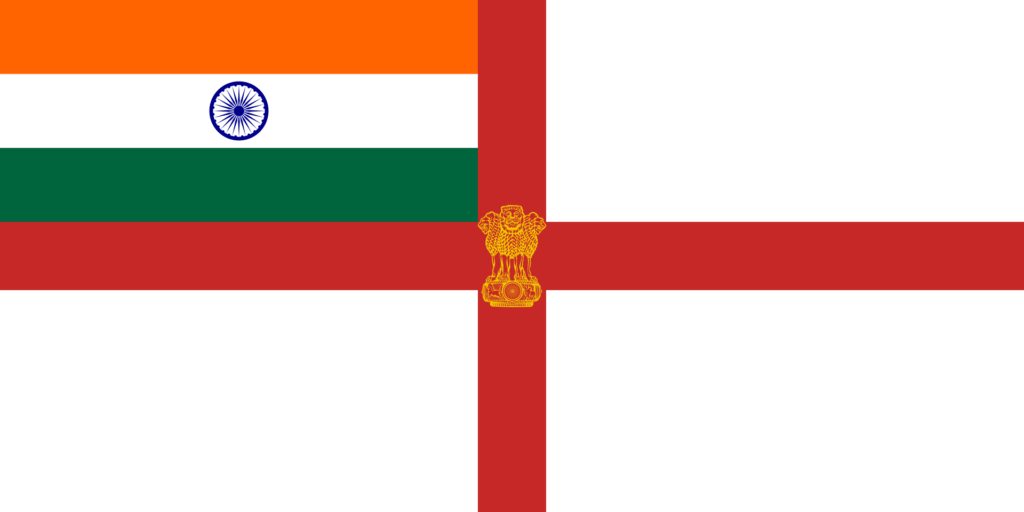 In 2014, the ensign was further customized to feature the Indian national motto in the Devanagari script: सत्यमेव जयते (Satyameva Jayate), translated in English as Truth Alone Triumphs, beneath the state emblem.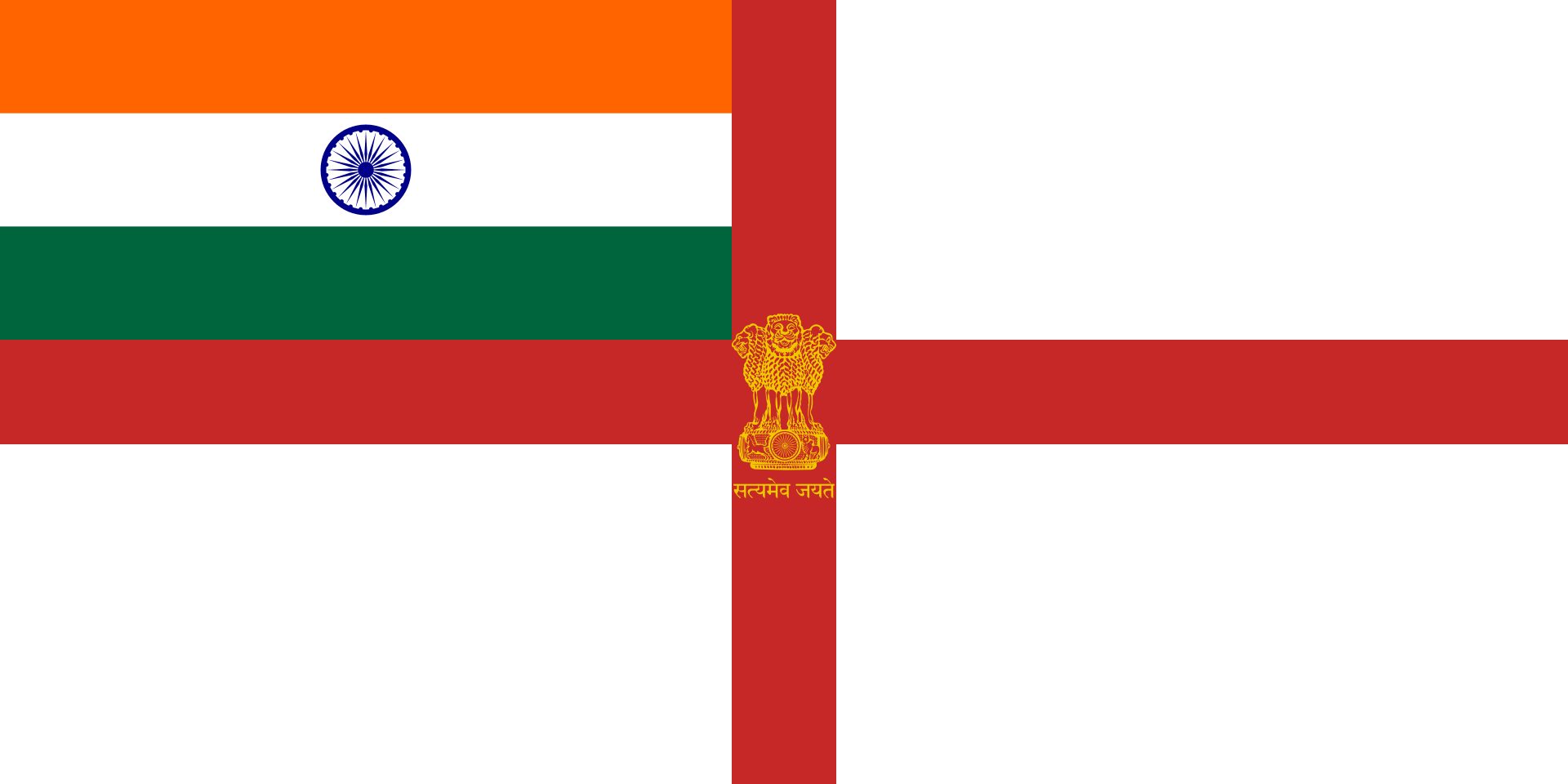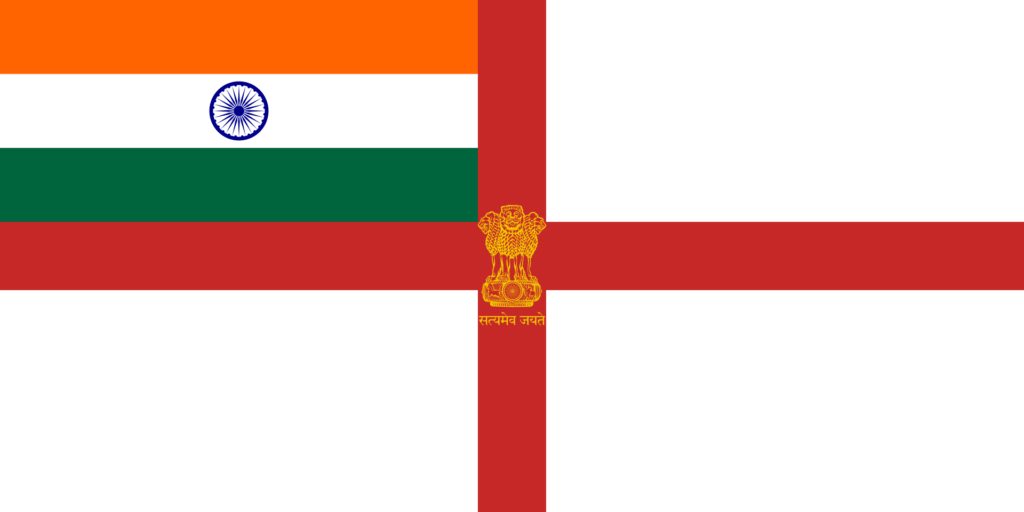 In August 2022, the Prime Minister's Office announced that the naval ensign featuring the St. George's Cross would be irrevocably disposed of, in favor of a newer design that would "do away with the colonial past" and reflect the "rich Indian maritime heritage". The revised ensign, which happened to be its fourth alteration since 1950, was unveiled for the first time by prime minister Narendra Modi on 2 September, at the commissioning ceremony of aircraft carrier INS Vikrant.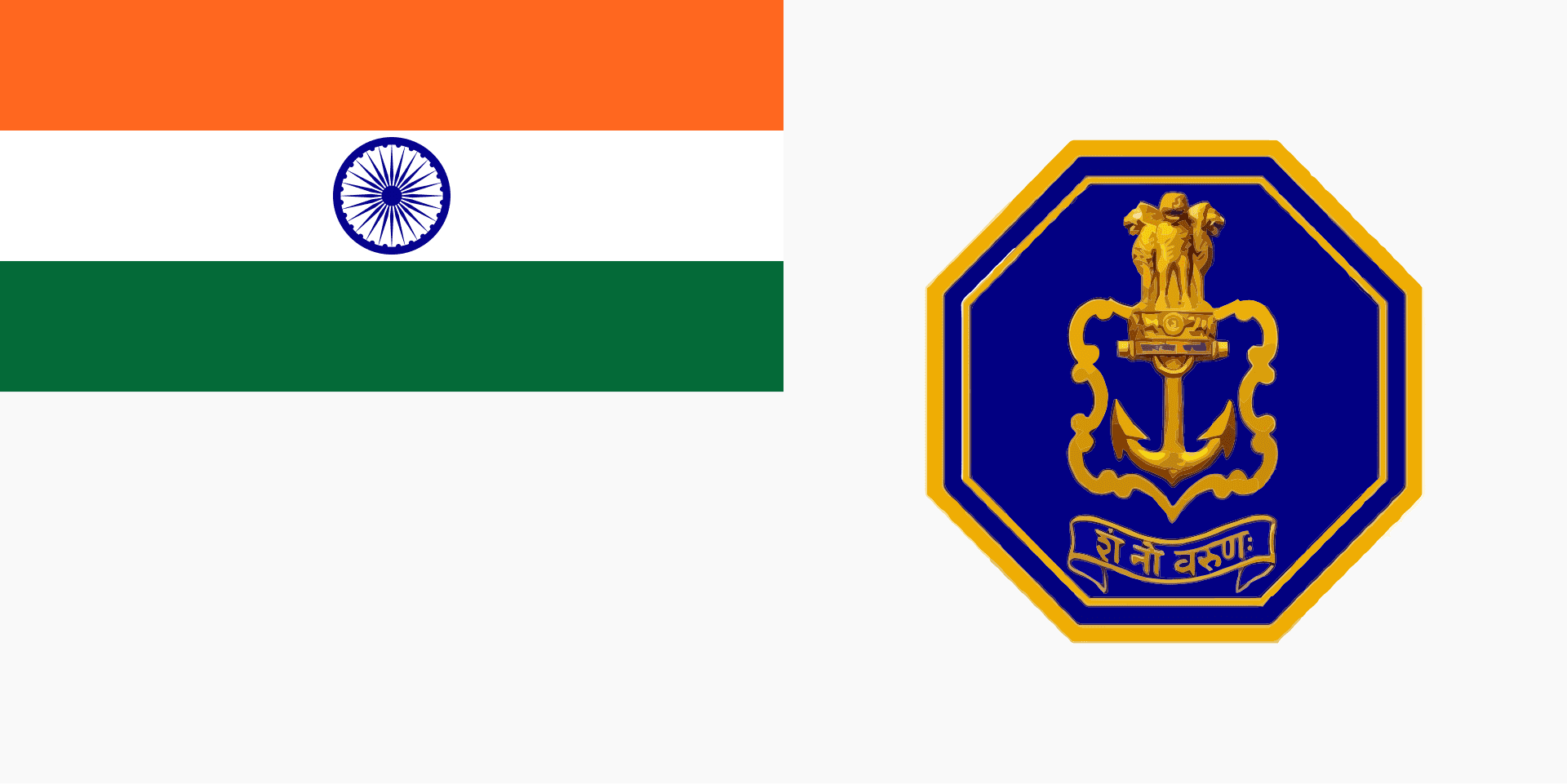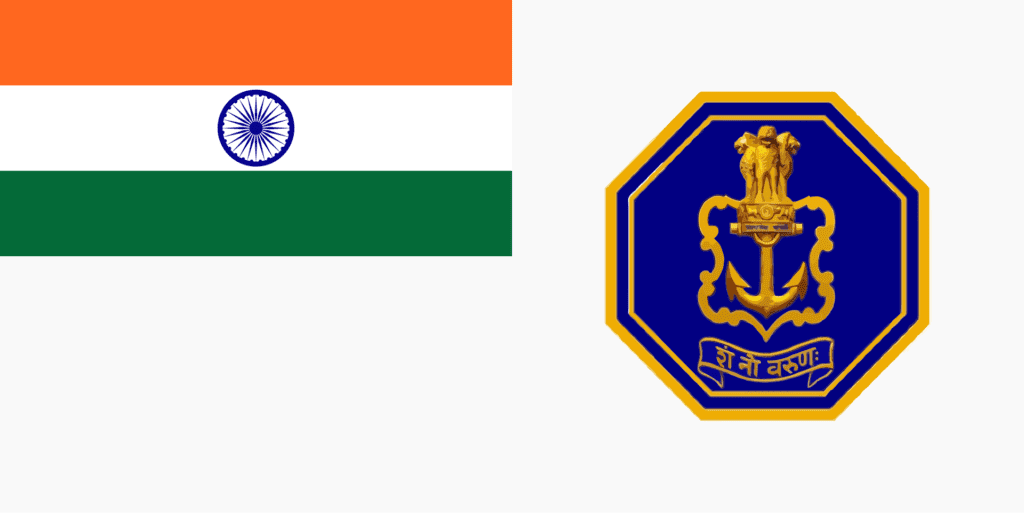 The new ensign, upon adoption, is expected to be flown atop all Indian naval warships, ground stations and naval air bases.