SAME CHEST NUMBER, SAME CENTRE BUT DIFFERENT RESULTS. Hello everyone, my name is Mayur Achyutrao Dhakane. I got recommended from 3 AFSB Gandhinagar on 26 Feb 2021 for NDA 146 in my 3rd attempt. It was a long journey and lot of efforts. I belong from Pune and a completely civilian background. It all started when my school arranged visit to the prestigious NATIONAL DEFENCE ACADEMY in my 8th std. It was November and passing out parade at NDA. That POP was a starting of new phase in my life. Cadets in blue patrol with wide smile, proud parents was the best experience in my life. That was the day I decided to join it.
I cleared NDA written in 12th std and Mysore was my 1st ssb center, Amazing experience. I used DDE's SSB OIR book for stage one preparation. It helped me a lot and I got screened in. But got conference out. When DSO sir was reading chest number I was having hope ki shayad kuch aur log honge, jab file close hui tab yakin hua. It was the saddest day in my life till now, after all that was dream I saw day and night. Tears came down as I sat in car. My father hugged me and reduced my sadness. We came back to Pune where my mom was happy and had tears of joy. After I was explaining to her everything she heard curiously and excited. She said that I had reached very far in my journey, atleast I cleared stage 1 so she was happy.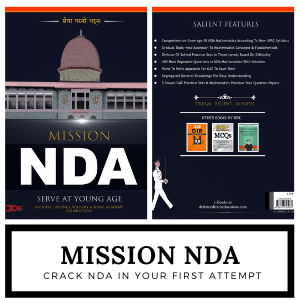 Then gave my NDA 1 & 2 2020. Cleared both with 445 marks. Got Gandhinagar as my center. I had never read or heard of recommendations from there. One aspirant had once told me that Gandhinagar doesn't recommend many candidates. That fear was there in my mind. Went to SSB with hope of clearing this time. Very happy to hear my chest number in screening results. Hopes were there that I will clear this time. Got conference out once again with chest number 39. One more burden upon me. During this time I decided to take drop and it was very difficult decision but supported by my parents. Actually my parents wanted me to be a doctor as both of them are from medical field. I never wanted to be one.
Waited for 3rd call for ssb. Unexpected but got Gandhinagar once again. Felt sad, angry all at once. Didn't had mood to go but my mother motivated me and we all went. This time no hope of clearing but just to perform the task given to me there. Got screened in again, thanks to DDE's SSB OIR book which has helped me throughout. Informed parents and they were very happy. Submitted phone and went for documentation.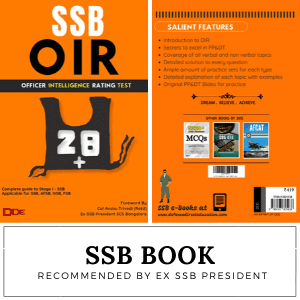 Got chest number 39. Uff felt that history is repeating. Talked with parents in evening. Mother said that god wants you to get recommended from that center and same chest number so you got it. I knew she was trying to keep me positive but my mind said that don't get excited, don't feel sad. Just perform what you have to and answer what you know. Did everything. No conscious efforts. Only being aware of what I am doing and doing the best thing I can do. Interview by president, went buttery smooth. GTO and psych test responses came naturally. This time didn't paid attention to studying about various topics in evening inside the center. I just played different games with my teammates and other people. Enjoyed every moment. I just used to ask questions to my group mates if I had any or I just used to revise what procedure is and what I have to do.
Keeping yourself relaxed is very imp when you are at ssb. Final day came, the day of conference. Emotionally neutral just following instructions. Only a very little bit of nervousness and nothing else. I was waiting about 15 mins outside before entering and I was asked about my karate tournaments. It went for about 10 mins. This time after this point I was happy because I would be borderline case if I don't get recommended. All my tasks to be performed were over. After 1 hour results were announced. DSO sir told somethings then asked us guesses for recommendations. Some chest numbers were taken by candidates. After that sir announced and the 1st number was 7, claps everywhere and burden increasing. Next to be announced and it was chest number 39!!!! Boom. Totally freezed. Got out of my chair and reached stage. Next was 40 and sir closed file.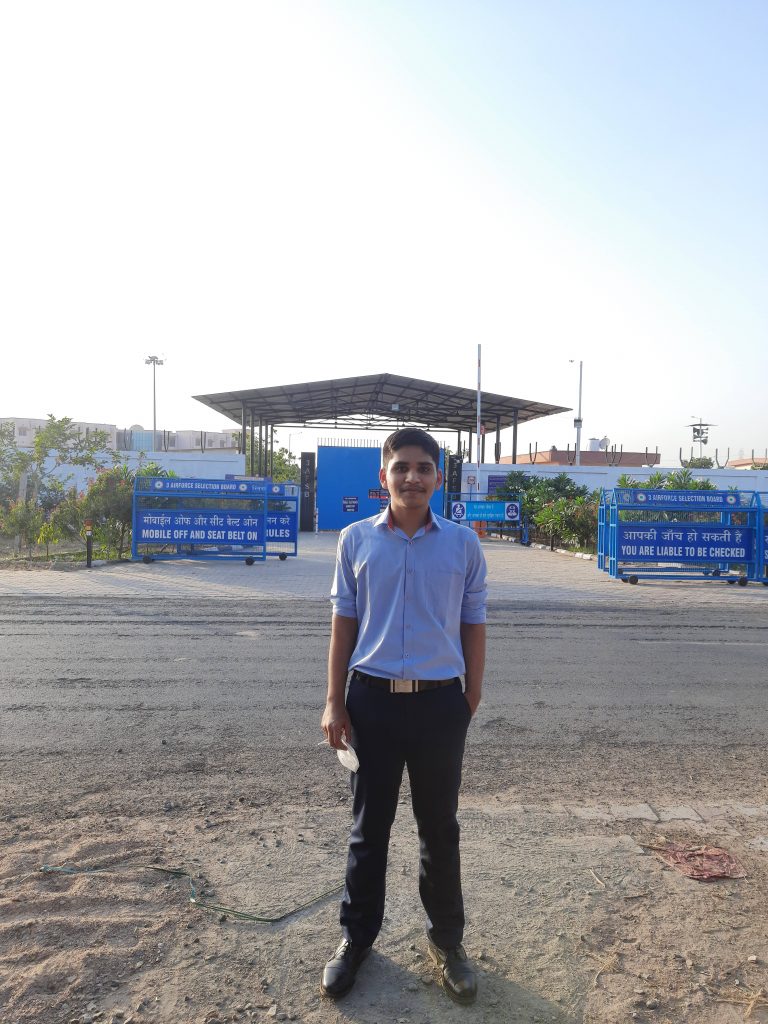 His words before he left were "Gentlemen only these candidates are recommended". Everybody was shocked with so less recommendations. That was moment when I felt that my mother's prayers worked. Friends with chest number 39 I got rejected and recommended from Gandhinagar. Finally achieved my dream. Done document filling and got our phones. Called my parents and told that I am conference out. They came to pick me up and I placed recommendation letter in their hands. Their faces had happiness which I had not seen till now. They hugged me and had tears of joy. I can still feel it. Go ahead friends. Dream it. Believe it and achieve it. Thankyou DDE.