25 Questions Static GK Quiz. Hello Aspirants, DDE is bringing a series of Quizzes on daily basis. A new Quiz will be updated at 11 am every morning. One can attempt these Quizzes and boost their scores in the NDA, CDS, AFCAT, INET, Territorial Army and SSB OIR.
#1.

The "UDAN" scheme of the Ministry of Civil Aviation focuses on
#2.

Satpura National Park is located in which state?
#3.

During which Empire region Sanchi Stupa was built?
#4.

The Construction of Qutub Minar was completed by?
#5.

The famous Red Fort of Delhi is constructed during which Empire?
#6.

Wing Commander Abhinandan belonged to which squadron during Balakot Strikes?
#7.

The Rafale Multi-Role Combat Aircraft are manufactured by?
#8.

Who is the present chairman of TATA Group?
#9.

Who is the present Minister of Civil Aviation?
#10.

Which is the largest Cricket Stadium in India?
#11.

Who was the captain of the Indian cricket team in the 1983 World cup?
#12.

Dasht-i-Kavir and Dasht-i-loot deserts are located in which Country?
#13.

Who is the first Indian to receive the Jnanpith Award?
#14.

Who is the first sportsperson to receive Bharat Ratna Award?
#15.

Where is the Headquarters of the World Trade Organisation located?
#16.

Which among the following is the Indian Airline Company?
#17.

What is the motto of the Indian Army Regiment of Artillery?
#18.

What is the motto of the Indian Navy?
#19.

The National Women's Day in India is observed on?
#20.

The National Science Day is celebrated on?
#21.

The country's first Thunderstorm Research testbed will be located in the city?
#22.

The Aircraft & Systems Testing School of IAF is located in which city?
#23.

Where will be the second squadron of Rafale jets will be Stationed?
#24.

What is the name of the fixed-wing Aerobatic team of the Indian Air Force?
#25.

The P8-i Maritime Patrol Aircraft is procured from which country?
Results
-
Congratulations! Only a few could do it.
Grab current affairs and Books that will help you succeed.

Oops! You need to work hard.
Grab current affairs and Books that will help you succeed.
The Pattern of Quiz:
Monday – Defence and Aviation Quiz
Tuesday – History/Geography/Political Science
Wednesday – SSB OIR
Thursday – SSB OIR
Friday – Static GK Quiz
Saturday – Current Affairs
Sunday – 50 Questions Test Series
Monday to Saturday Quizzes will be having 25 Questions and 50 Questions Test Series held only on Sundays. The level of Questions will be anywhere from Easy to Difficult. The Passing Percentage will be 40% for each Quiz.
The SSB OIR and 50 Questions Test Series Quizzes will be having time constraints to tick the answers. The Test Series on Sunday will be covering each topic including current affairs.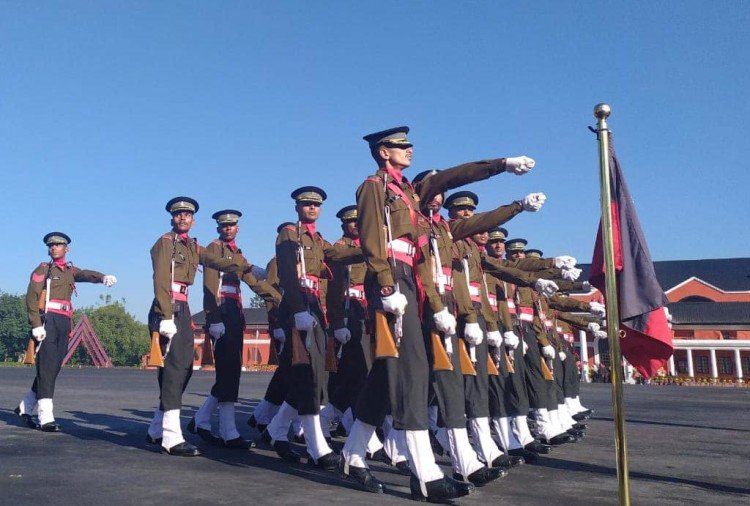 Try to attempt these Quizzes on daily basis as a variety of topics are covered and aspirants can enhance their chances of getting good scores in NDA, CDS, AFCAT, INET, Territorial Army and SSB OIR.
All the best!