Ranks in Army, Navy, Air Force, and Coast Guard
Ranks in Army, Navy, Air Force, and Coast Guard. To run any organization there need to be a hierarchy for all the people working in that particular organization. Be it government organization or be it private organization, there is a maintained hierarchy based on which powers are given.
In a similar manner, the tri-services also have a hierarchy of ranks. The military ranks are a system of a hierarchical relationship in armed forces, intelligence agencies or other institutions organized along military lines.
It incorporates the principles of exercising power and authority and the military chain of command. The succession of commanders superior to subordinates through which command is exercised constructs an organized component for collective action.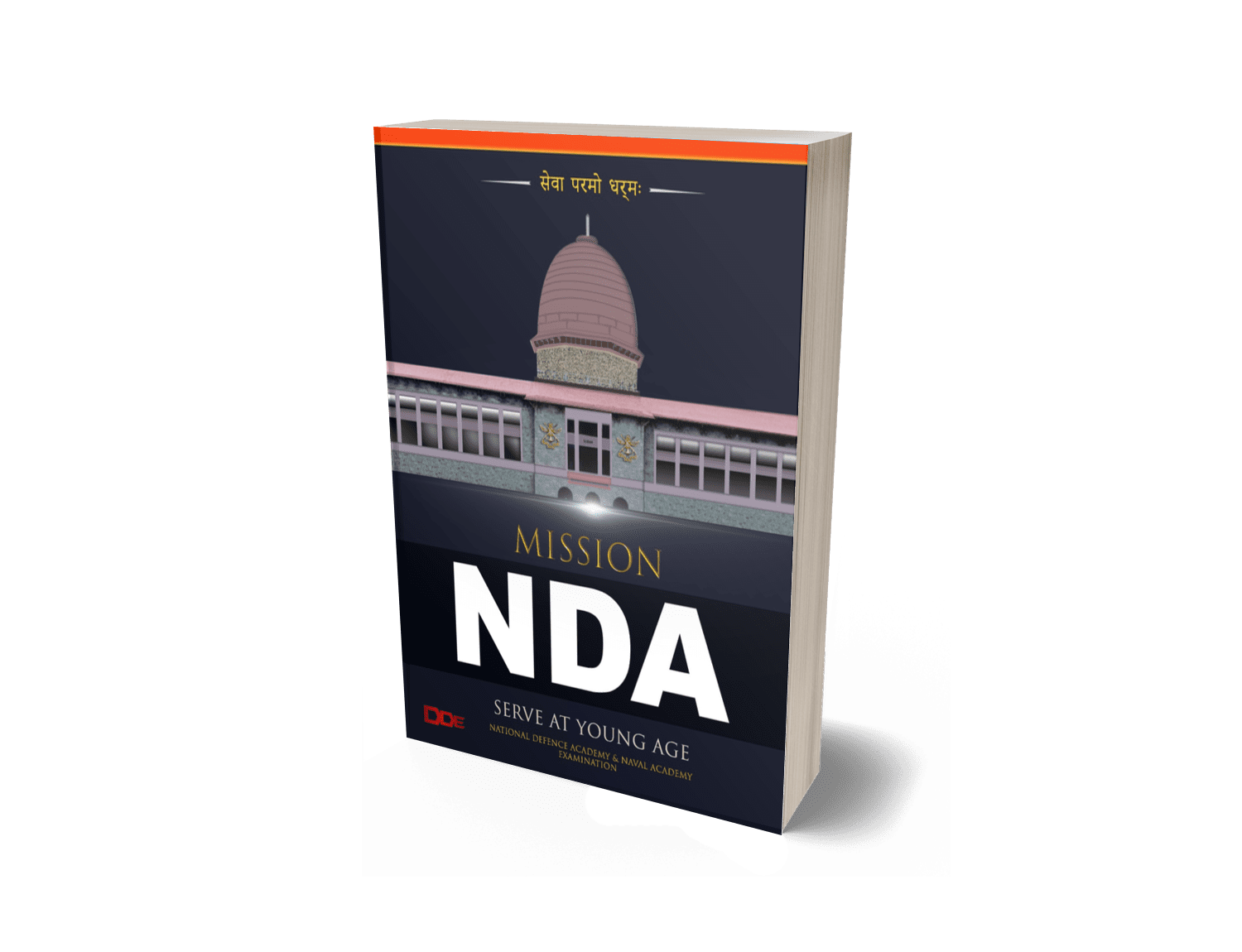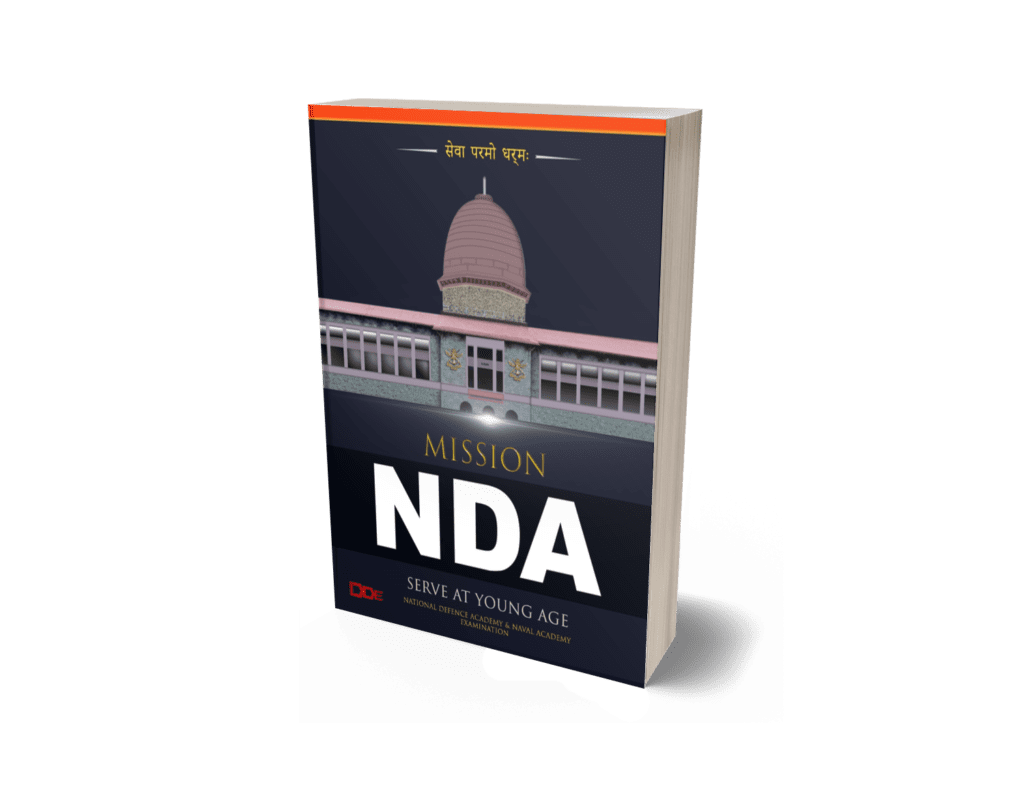 In this particular blog, we are going to discuss all the ranks from the very bottom to the top. This particular question based on the ranks in defence forces can be asked to you any time during your interviews. So it is a very important thing to get familiar with all these ranks, and their equivalent ranks in the tri-services.
The equivalent ranks of Commissioned officers in Army, Navy and Air Force:
| | | |
| --- | --- | --- |
| Army | Navy | Air Force |
| General | Admiral | Air Chief Marshal |
| Lieutenant General | Vice Admiral | Air Marshal |
| Major General | Rear Admiral | Air Vice Marshal |
| Brigadier | Commodore | Air Commodore |
| Colonel | Captain | Group Captain |
| Lieutenant Colonel | Commander | Wing Commander |
| Major | Lieutenant Commander | Squadron Leader |
| Captain | Lieutenant | Flight Lieutenant |
| Lieutenant | Sub Lieutenant | Flying Officer |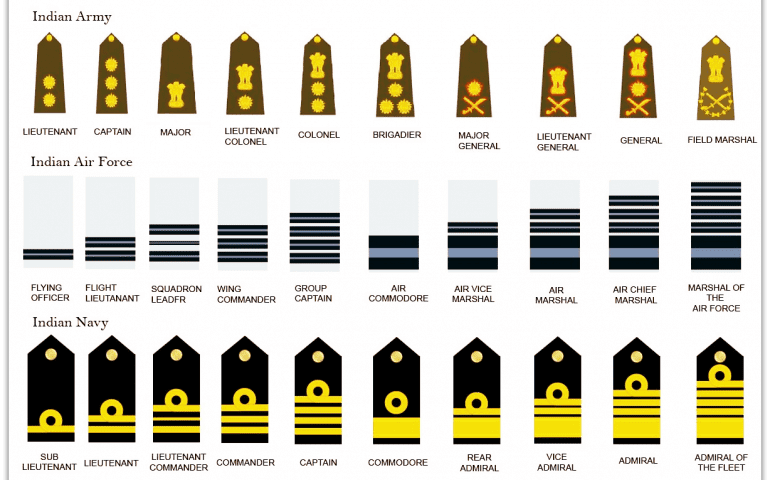 The equivalent ranks of JCO's in Army, Navy and Air Force:
| | | |
| --- | --- | --- |
| Army | Navy | Air Force |
| Subedar Major | Master Chief Petty Officer (First Class) | Master Warrant Officer |
| Subedar | Master Chief Petty Officer (Second Class) | Warrant Officer |
| Naib Subedar | Chief Petty Officer | Junior Warrant Officer |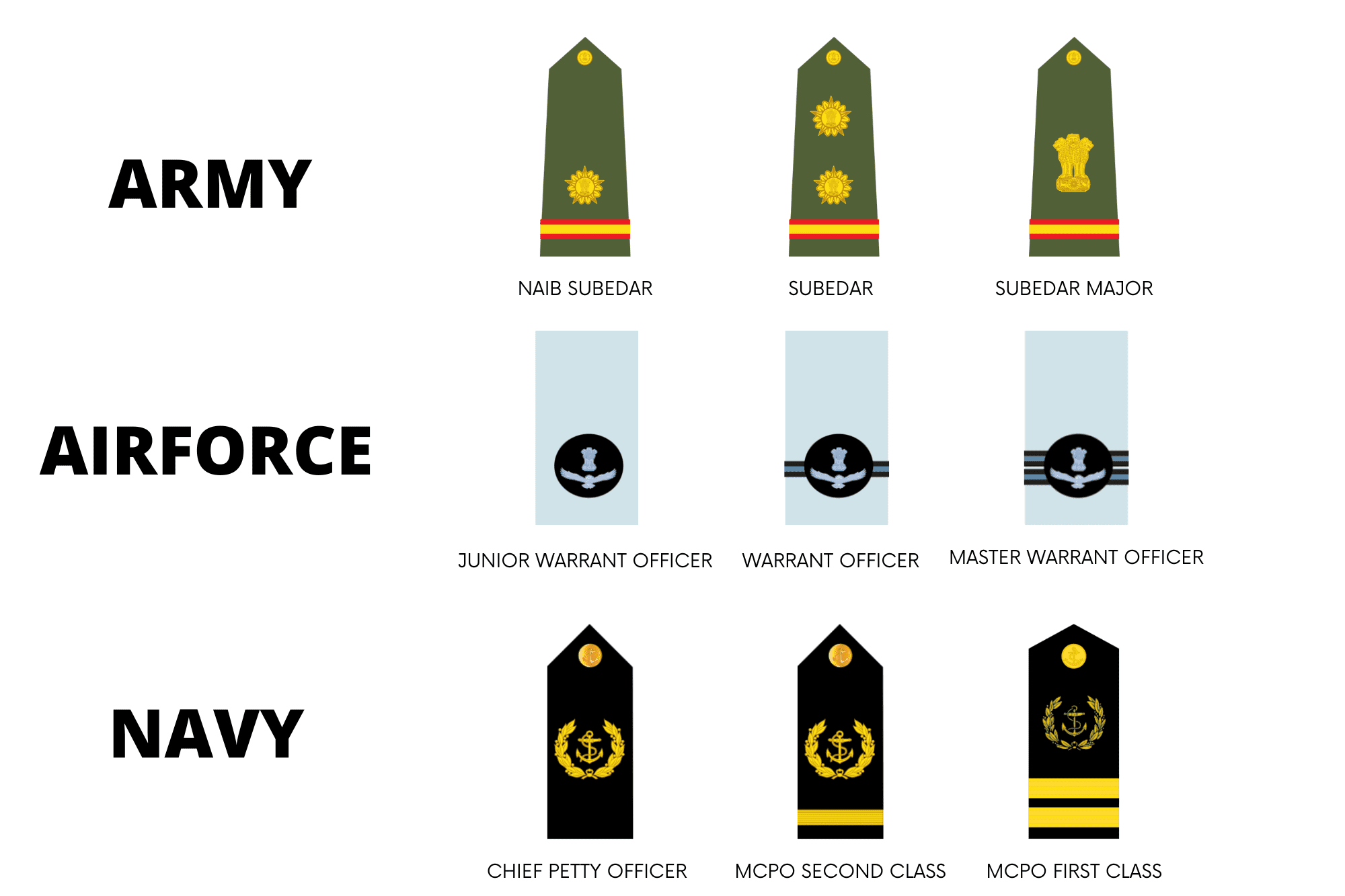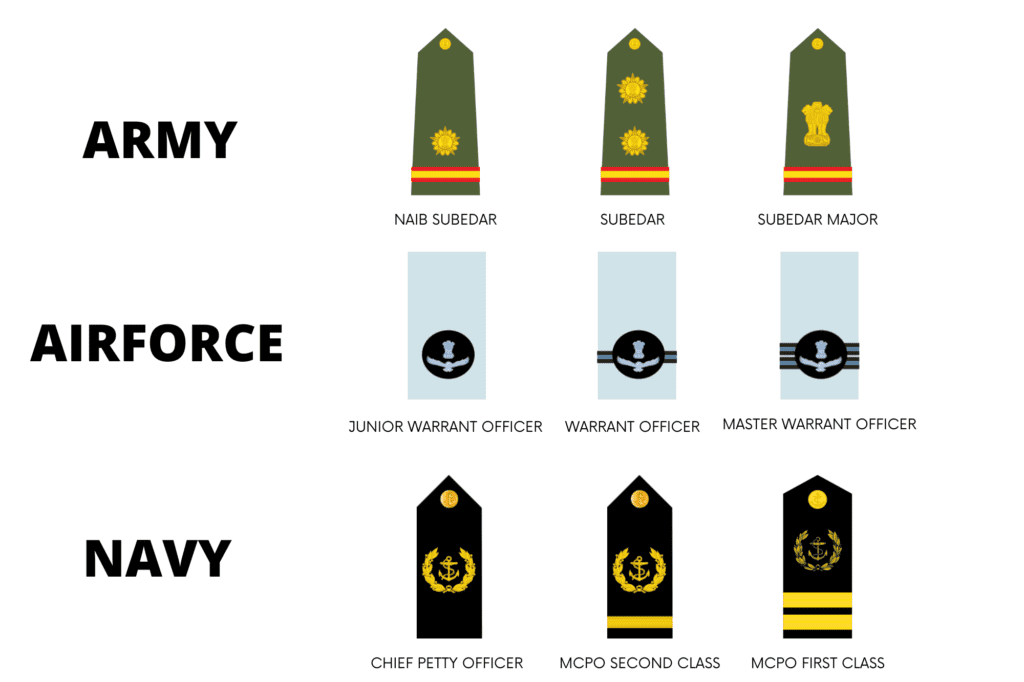 The equivalent ranks of NCO's in Army, Navy and Air Force:
| | | |
| --- | --- | --- |
| Army | Navy | Air Force |
| Havaldar | Petty Officer | Sergeant |
| Naik | Leading Rate | Corporal |
| Lance Naik | Seaman 1st Class | Leading Aircraftsman |
| Sepoy | Seaman 2nd Class | Aircraftsman |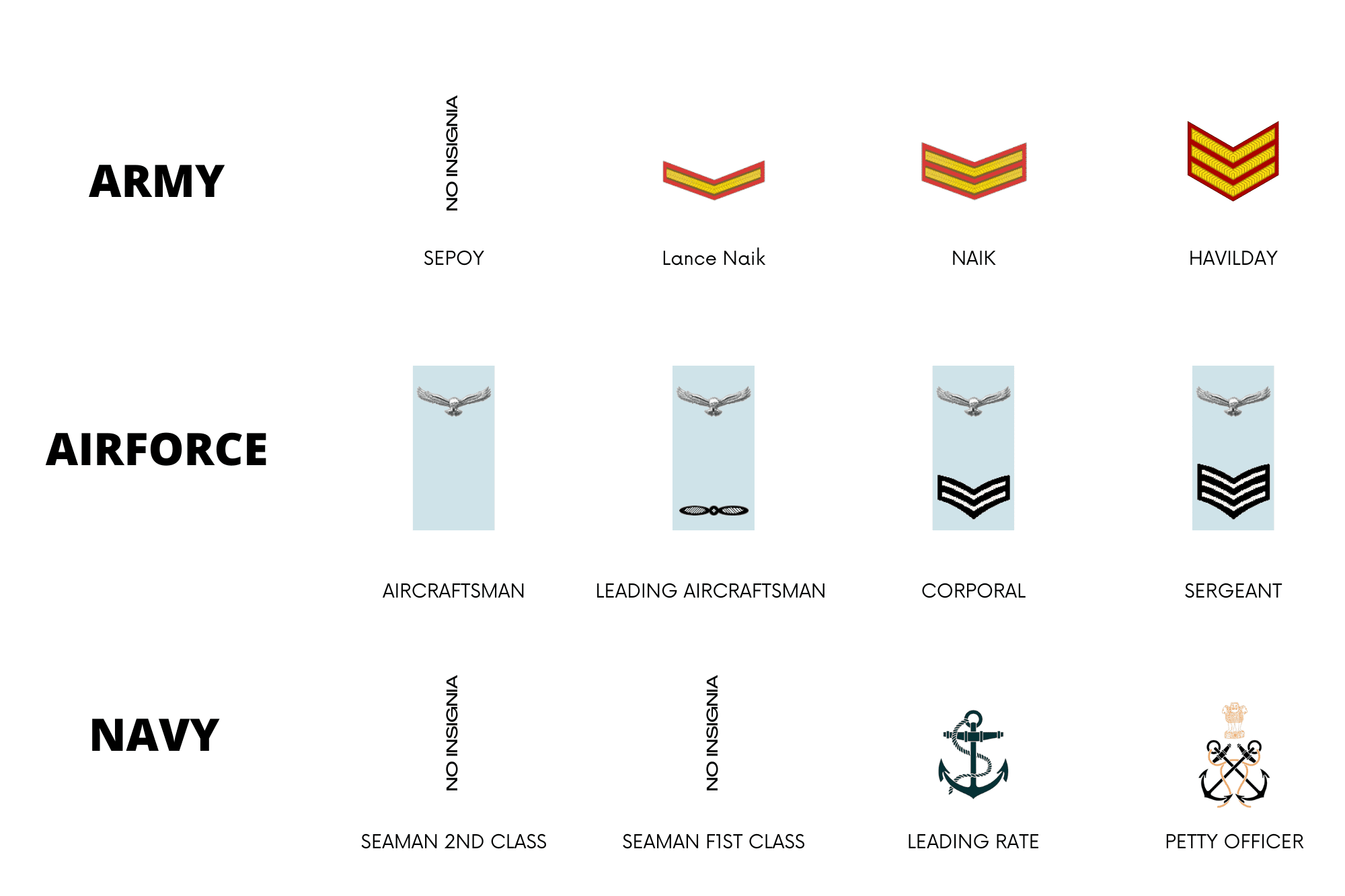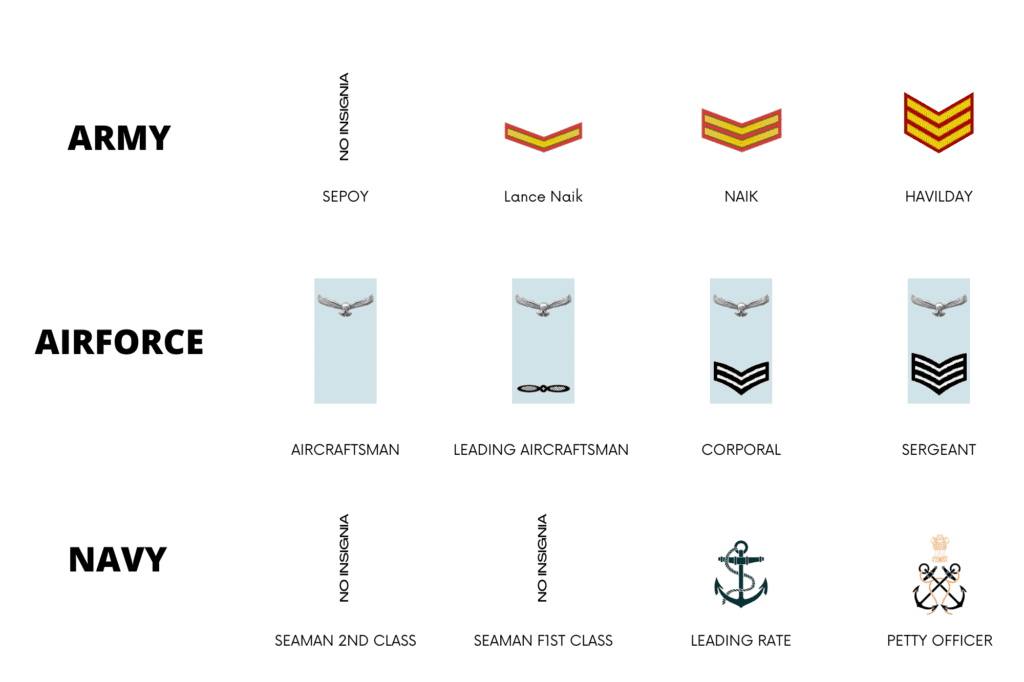 The ranks in Indian Coast Guard:
Indian Coast Guard
Director General
Additional Director General
Inspector General
Deputy Inspector General
Commandant
Commandant (Junior)
Deputy Commandant
Assistant Commandant

Below officers' ranks in the Indian Coast Guard:
ALSO READ : Salary & Pay Scale of Army/Navy/Airforce officers