SSC Tech 59 & SSCW Tech 30 Notification
Eligibility Criteria
Age Limit:
Gender:
Marital status:
Unmarried Men and unmarried Women candidates are eligible to apply.
Vacancies:
SSC Tech 59 Men:
Civil / Building Construction Technology
40
Architecture
02
Mechanical
21
Electrical / Electrical and Electronics
14
Computer Sc & Engg;
Computer Technology; M. Sc. Computer Sc
33
Information Technology
09
Electronics &
Telecommunication
06
Telecommunication
03
Electronics & Communication
10
Satellite Communication
01
Electronics
02
Micro Electronics & Microwave
01
Aeronautical; Aerospace; Avionics
05
Remote Sensing
01
Electronics & Instrumentation; Instrumentation
04
Production
01
Automobile Engg
03
Industrial /Manufacturing
Industrial Engg & Mgt
02
Ballistics
01
Bio Medical Engg
01
Food Tech
01
Agriculture
01
Metallurgical; Metallurgy and Explosive
02
Opto Electronics
01
Fibre Optics
01
Workshop Technology
02
Laser Tech
02
Bio Tech
01
Rubber Technology
01
Chemical Engg
01
Transportation Engineering
01
Mining
01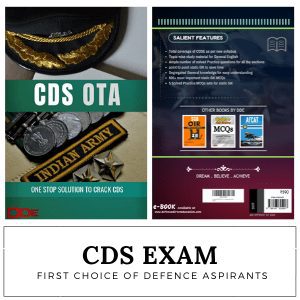 SSCW Tech 30 Women:
Civil/ Building Construction
Technology
02
Architecture
01
Mechanical
02
Electrical; Electrical & Electronics
01
Computer Sc & Engg/ Computer Technology; M. Sc Computer Sc.
03
Information Technology
02
Aeronautical; Aerospace; Avionics
01
Telecommunication; Electronics & Communication; Electronics &
Telecommunication
01
Electronics
01
Educational Qualification:
In general, candidates who have passed the requisite engineering degree course or are in the final year of engineering degree course are eligible to apply.
Selection Procedure:
1. Shortlisting of application based on the cut off determined by Indian Army (This is a direct entry and hence there will be no written examination)
2. Intelligence and Personality test by Service Selection Board (SSB).
3. Merit List of selected candidates
How to apply:
1. Applications will only be accepted online on website www.joinindianarmy.nic.in.
2. Click on 'Officer Entry Appln/Login' and then click 'Registration'. Fill the online registration form after reading the instructions carefully. After getting registered, click on 'Apply Online' under Dashboard.
3. A page 'Officers Selection – 'Eligibility' will open. Then click 'Apply' shown against Short Service Commission Technical Course.
4. A page 'Application Form' will open. Read the instructions carefully and click 'Continue' to fill details as required under various segments.
5. Personal information, Communication details, Education details and details of previous SSB.
6. 'Save & Continue' each time before you go to the next segment. After filling details on the last segment, you will move to a page 'Summary' of your information wherein you can check and edit the entries already made.
7. Then click on 'Submit Now' only after carefully ascertaining that the correct details have been filled in.
8. Candidates must click 'Submit Now' each time they open the application for editing.
9. The candidates are required to take out two copies of their application having Roll Number, 30 minutes after final closure of online application on last day.
Date of SSB Interview:
The centre allotment will be intimated to the shortlisted candidate via their email. After allotment of Selection Centre, candidates will have to log in to the website and select their SSB dates which are available on a first come first served basis.
Important Dates:
| | |
| --- | --- |
| Beginning of submission of online application | 08 March 2022 |
| Last date of online submission | 06 April 2022 |
| SSB interview dates | May – July |
| Course commencement | October 2022 |
SSC Tech 59 & SSCW Tech 30 Notification : Download PDF