Army Dental Corps Notification 2021. Join Army Dental Corps as short service commissioned officer for a promising & challenging career. Applications are invited from Indian citizens both male and female, who have passed their final BDS examination & completed compulsory rotatory internship, for grant of Short Service Commission (SSC) in the Army Dental Corps.Candidates with Post Graduate degree qualifications (MDS) can also apply.
VACANCIES : A total of 37 (Thirty Seven) vacancies are available for the grant of SSC to desirous civilian Dental Surgeons.
ELIGIBILITY CRITERIA : The following eligibility criteria shall be applicable: –
(a) The candidate must be a citizen of India.
(b) Age Limit: Maximum permissible age for SSC will be 45 years as on 31 Dec 2021
(c) Qualification: Short Service Commission in Army Dental Corps is open to candidates possessing requisite qualifications, BDS/MDS from a College/University recognized by the Dental Council of India (DCI). The college should be recognized for the respective batch/year in which the candidate has graduated. Candidates must have registered themselves as Registered Dental Practitioners with any State Dental Council. Candidates should have secured a mandatory min of 55%marks in final year BDS* (aggregate of all subjects)/ should have a MDS Degree.
(d) Candidates should have completed one-year compulsory rotatory internship by 31 Mar 2021. No condonation of internship of one-year period shall be accepted except:
(i) Students of the batch admitted during the academic session 2007-2008 & have completed four & a half year BDS course along with 06 months' compulsory rotatory internship and
(ii) Students admitted during the academic session 2006-2007 at Rajah Muthiah Dental College, Annamalai University & have completed 05 yrs. BDS Course without internship.
(e) Permanent or Provisional Dental Registration certificate of the candidate from State Dental Council /DCI should be valid at least up to 31 Dec 2021.
(f) Candidate must have mandatorily appeared in the National Eligibility-cumEntrance Test, NEET (MDS)-2021 conducted by National Board of Examinations (NBE), New Delhi, on 16th Dec 2020.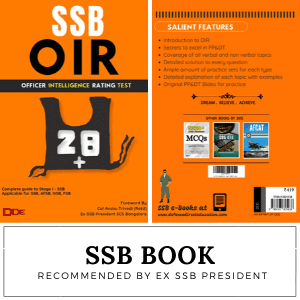 SELECTION PROCEDURE : Selection procedure shall be as follows: –
(a) Screening for Calling for Interview: Candidates are shortlisted for interview on the basis of the marks scored in the National Eligibility-cum- Entrance Test, NEET (MDS)-2021 conducted by National Board of Examinations (NBE), New Delhi, under the aegis of Ministry of Health & Family Welfare. The list formulated will be utilized for screening of candidates in the ratio of 1:10 to be called for interview, i.e. for each advertised vacancy ten candidates will be called for interview.
(b) Interview: Shortlisted candidates will be called to appear for interview before a duly constituted Selection Board, at New Delhi to assess their suitability & merit for grant of Short Service Commission (SSC) in Army Dental Corps. The final merit list for Grant of SSC in Army Dental Corps will be based on the performance in the interview alone. The candidates who qualify in the interview will be subjected to Medical Examination.
(c) Medical Examination: All the candidates who are provisionally placed on the merit list will have to undergo a detailed medical examination for ascertaining their medical fitness. The decision of the Medical Board will be final.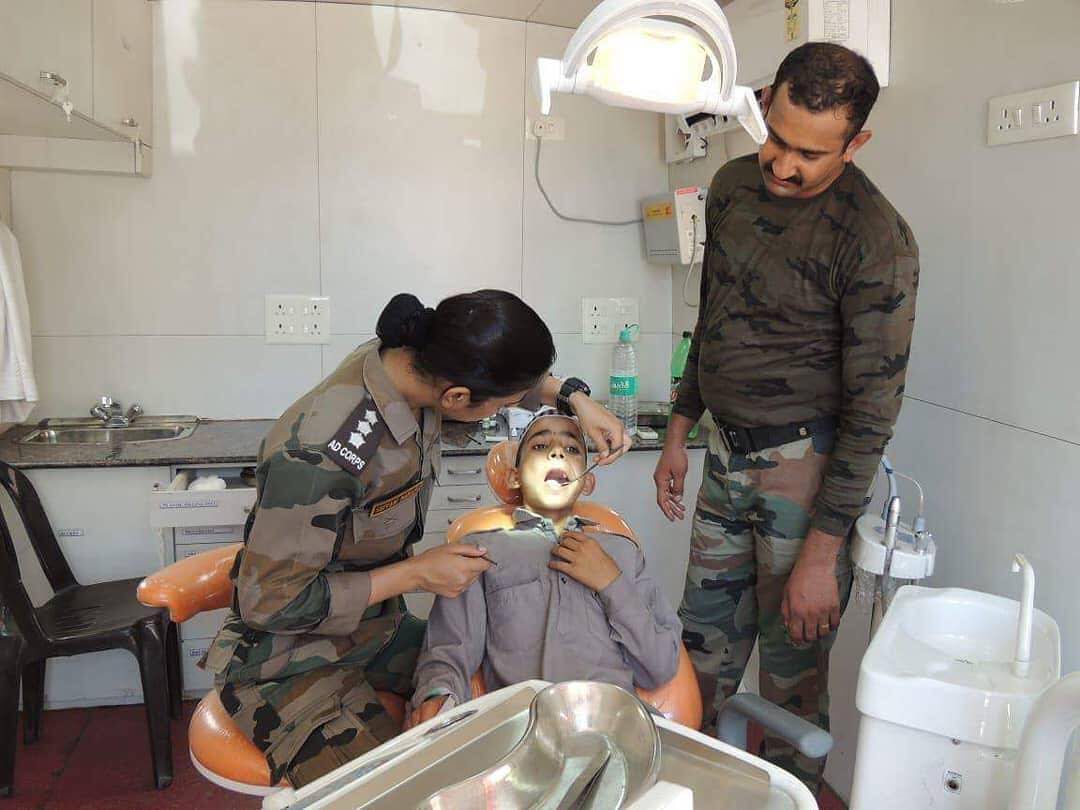 HOW TO APPLY : Candidates are advised to log on to www.joinindianarmy.nic.in select the option 'Army Dental Corps' under 'Officers Selection' or use the following link www.joinindianarmy.nic.in/dental/eligibility and submit the application online (Only online applications will be accepted).
Candidates are advised to read the Info Brochure carefully before filling the application form. Accordingly, it is advised that candidates should fill in their details tallying with the online registration of NEET (MDS)-2021.
After registration/ online submission of applications, NO amendment with regard to information filled i.e. Name/ Date of Birth/ Gender/ E-mail ID/Percentage of marks (Final BDS)/ NEET(MDS)-2021 Testing ID (Roll No.) &Score will be entertained.
In the event of rejection of application form, no correspondence/ request for reconsideration will be entertained.
Candidates will be eligible for Grant of Short Service Commission in Army Dental Corps subject to the Govt of India/ MoD regulations. Conditions of eligibility are given in succeeding paragraphs
Duly completed applications alongwith all required documents should be submitted through online mode only as mentioned in the Info Brochure.
PHYSICAL STANDARDS : (a) Height & Weight: The minimum acceptable height with correlated weight for men are 157.5 cms & weight should be 49.5 Kgs. The minimum acceptable height with correlated weightfor women is 152 cms & weight of 42 Kgs. In case of candidates belonging to the North East and hilly areas like Gorkhas, Nepalese, Assamese and Garhwalis, the height will be relaxed by 5 cms and weight commensurate with reduced height.
(b) Permanent Body Tattoos: For Tattoo policies please visit the Website www.joinindianarmy.nic.in.
(c) To be passed fit, a candidate must be in good physical and mental health, free from any disability likely to interfere with the efficient performance of duty.
MERIT LIST :  It may be noted that merely qualifying at the interview does not confirm final selection. A merit list is prepared purely on the basis of marks obtained by the candidates in the interview only. Short Service Commissions in AD Corps will be offered/granted to the candidates from the above list strictly in order of merit, subject to their being medically fit.
LAST DATE FOR RECIEPT OF ONLINE APPLICATIONS IS 18 May 2021