How to crack AFCAT (2) 2023 exam
How to crack AFCAT (2) 2023 exam easily. Aspirants can write AFCAT exam twice a year, one in the month of august while other in the month of February. Every year lacs of students appear for AFCAT however only a few are able to clear it. Out of them a small number manages to get recommended from AFSB's. Today we will see how one can approach to AFCAT exam and crack it easily almost everytime.
Clck here to learn every detail about afcat exam.
Before we begin let's look at the overall structure of AFCAT
| | | |
| --- | --- | --- |
| English | 25 Questions | 75 Marks |
| Static G.K | 20 Questions | 60 Marks |
| Current affairs | 5 Questions | 15 Marks |
| Mathematics | 18 Questions | 54 Marks |
| Reasoning | 32 Questions | 96 Marks |
** The number of questions may vary sometimes
The exam panel skip the current affairs question sometimes. However it is recommended to prepare the current affairs in so that you don't lose 12-15 marks. Thus if you wish to take no chance for the current affairs portion then you must get Current affairs for AFCAT 2 2023 exam.
Now let's begin with English.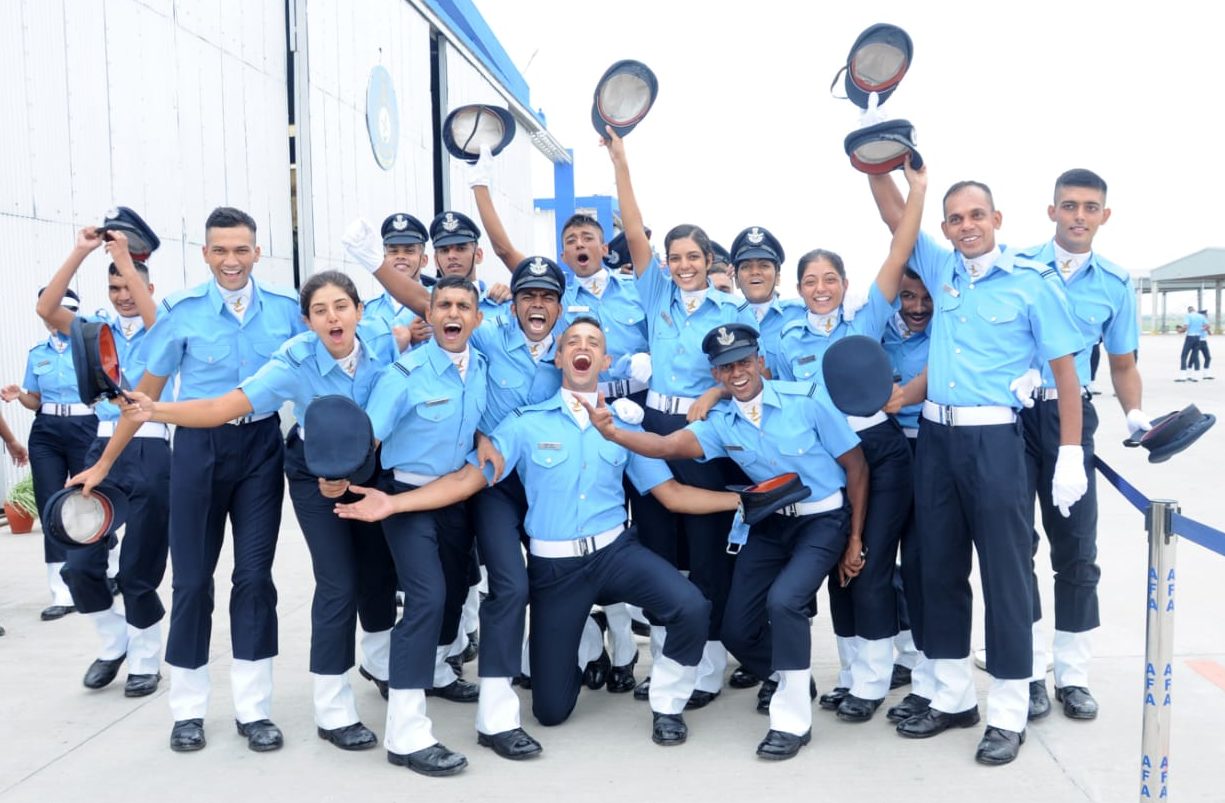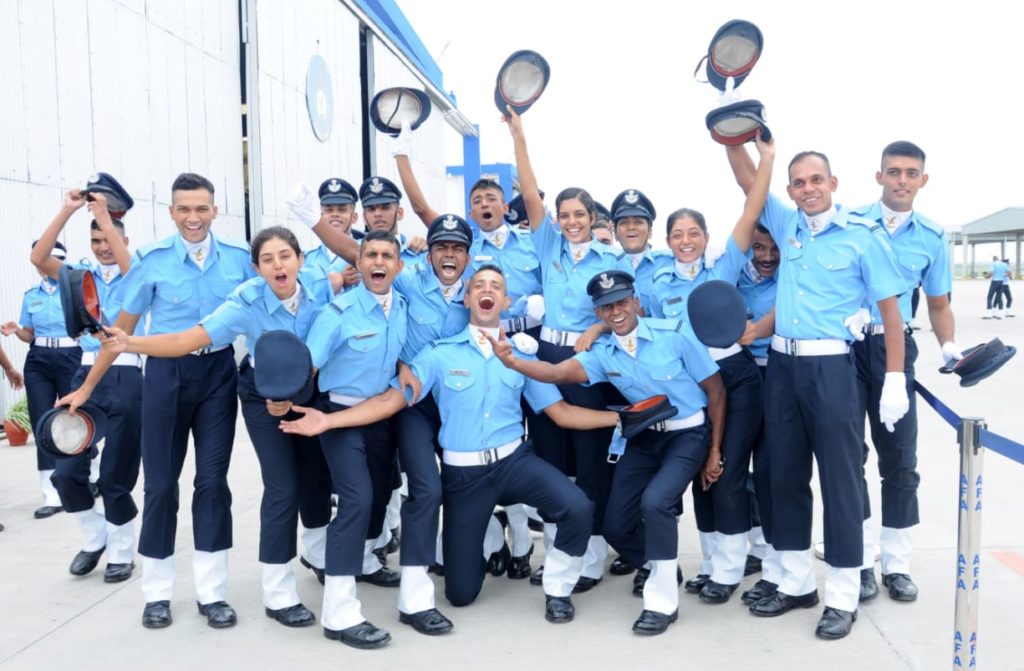 How to prepare for AFCAT English
| | |
| --- | --- |
| Topics | Marks |
| Antonym & Synonym | 3-4 Questions |
| Spellings | 3-4 Questions |
| Idioms and phrases | 3-4 Questions |
| Error detection | 4-5 Questions |
| Passage | 5 Questions |
| Cloze test | 4-5 Questions |
| Miscellaneous | 6 Questions |
First things first, you need to have good grammar to face error detection and cloze test. In order to battle with idioms and phrases, antonym synonym you have to have a good source of study material to rely. Further, spellings and passage is all about consistent practicing. In general whatever be your source just focus on practicing more and more spellings & passage exercises. In AFCAT – the first step book you will find relevant interesting introductory notes followed by large number of practice exercises. Also, it has descriptive coverage of the topics mentioned above.
Lastly, you must aim of scoring 54 Marks in English by hook or by crook.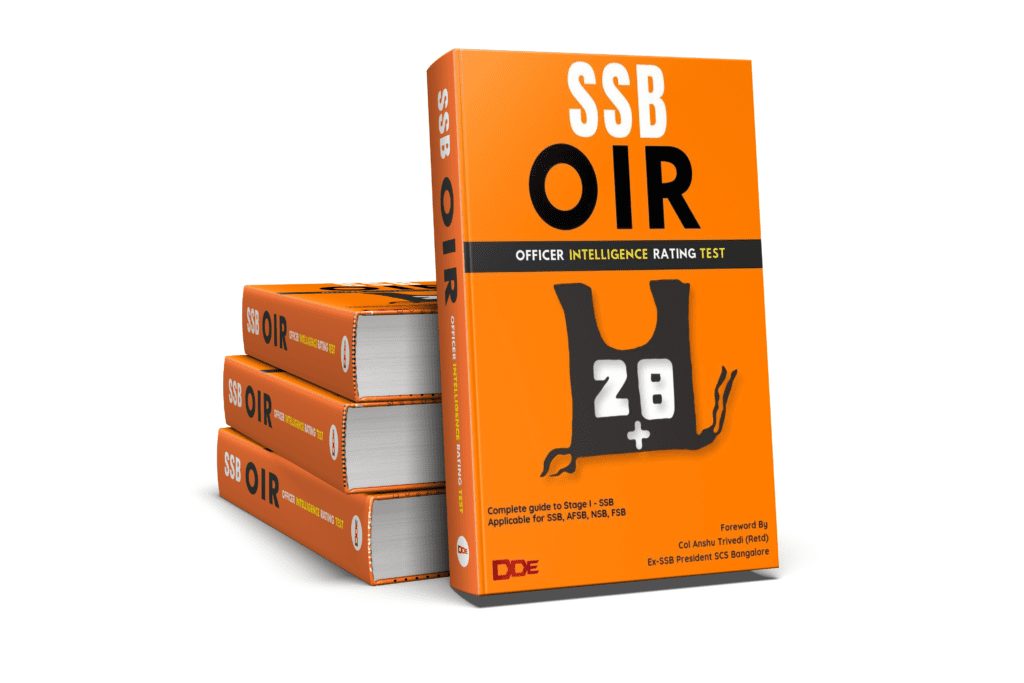 How to prepare for AFCAT GK
Next, comes the Most crucial factor of AFCAT. General knowledge is the deciding key for many aspirants, it can either make your day or ruin overall marks. You need to have hands on Good reliable static G.K content. Before we talk about the source, lets begin with the details of General Knowledge portion
| | |
| --- | --- |
| Topics | Marks |
| History | 8-9 Questions |
| Geography | 6-7 Questions |
| Science | 4-5 Questions |
| Constitution | 3-4 Questions |
| Sports | 2-3 Questions |
| Economics & culture | 0-1 Questions |
| Defence | 0-1 Questions |
| current affairs | 0-5 Questions |
Now, to cover each of these topics you don't have to practice MCQ's first. Just 200-300 MCQs will seem equivalent to 60-80 pages and you will assume you have already read a lot for GK. This is the basic misconception among students because books available in market are made that way. They are made with the purpose to make them look stuffed and saleable without even thinking about the relevance of content. Static G.K notes should be one liners so that you start grasping everything quickly. It also helps at the time of revision. Only after you are done with good amount of one liners, you can proceed with the MCQs. Further, from student point of view static G.K should be categorized. Every topic should first begin with relevant notes followed by relevant MCQs.
In AFCAT the first step book, content is prepared in similar way. It has almost 1000 most important one liners and close to 700 MCQs of paramount importance. Now, these aren't just any junk, these are crafted and hand picked in such a way that you can expect couple of direct MCQs in your exam. Moreover, the notes will help you rule out the odd options and further pave your way to the correct answer. You must aim to score 42 Marks in GK section.
How to prepare for AFCAT Mathematics
| | |
| --- | --- |
| Topics | Marks |
| Work & Time | 3-4 Questions |
| Time & Distance | 3-4 Questions |
| Average | 2-3 Questions |
| Percentage | 2-3 Questions |
| Simple and compound interest | 4-5 Questions |
| Ratio and proportion | 1-2 Questions |
| Profit and loss | 2-3 Questions |
| Simplification & Decimal fraction | 1-0 Questions |
You have to understand that everyone is competing to get things done quickly. Therefore, you cannot adhere to your old tradition of solving the questions in step by step format taking almost 2 minutes per questions. This way you are at liability losing excess time on a paper where every question rewards with equal marks.
You have to solve mathematics in a smart way. First get to know the Types and sub types of questions asked. Solve couple of variants of those types and sub types. Most of all you have to be aware of the short-cut tricks of solving questions which fetches you the answer within seconds. Below is a glimpse of how short cut tricks helps solving questions within a matter of seconds.
AFCAT the first step book is loaded with such short cut tricks. Also, every chapter is divided into types and sub types that gives you a clear insight on the same. Lastly, every chapter has lots of solved practice questions at the end to make you competent enough for AFCAT
Coming to the number of questions to attempt, one MUST score at least 42 marks in mathematics section.
---
MUST READ : Cracking AFCAT : Why this book is your ultimate companion?
---
How to attempt Reasoning in AFCAT
To begin with, AFCAT reasoning has a following division.
| | |
| --- | --- |
| Topics | Marks |
| Embedded reasoning | 4-5 Questions |
| Venn diagram | 4-5 Questions |
| Dot situation | 4-5 Questions |
| Mirror image | 4-5 Questions |
| Series | 4-5 Questions |
| Odd one out – Figure | 4-5 Questions |
| Odd one out – Words | 3-4 Questions |
| Analogy | 3-4 Questions |
| Missing figure | 2-3 Questions |
| Figure formation | 1-2 Questions |
| Figure matrix | 1-2 Questions |
| Paper folding | 0-1 Questions |
Every topic should begin with clarity of introduction, approach and example followed by practice questions. Practicing lots of exercises will make you comfortable to answer embedded reasoning, venn diagram, dot situation, mirror image, missing figure, series, figure formation and figure matrix.
Talking about odd one out – (words), it involves general knowledge. Therefore, you not only need to solve the MCQs rather understand with explanation as to why it is odd among the options. It will add up to your knowledge base and you will be in a better position to rule out odd options in future. Same logic goes to analogies. This is the most scoring section of this exam and you must attempt all question to crack afcat exam.
AFCAT the first step has taken care of all this, be it introduction, approach, practice questions, descriptive solutions and more.
Every student writing the AFCAT exam and having conscious mind is capable of scoring in Reasoning section. This is the section which decides how far you can stretch your final score. Unless you are sure about odd one & analogies, we recommend you to answer all the Questions in reasoning section. One should aim of scoring at least 75 marks in this section.
This way you can easily crack AFCAT with a good total score of 213 which will be way above the cut off. Generally, scoring above 170 keeps you in a safer side with perspective of Merit list. It is certain that if you have completed this book (including the recent previous year question papers inside) by investing a good amount of time then you can consider attaining a decent total score.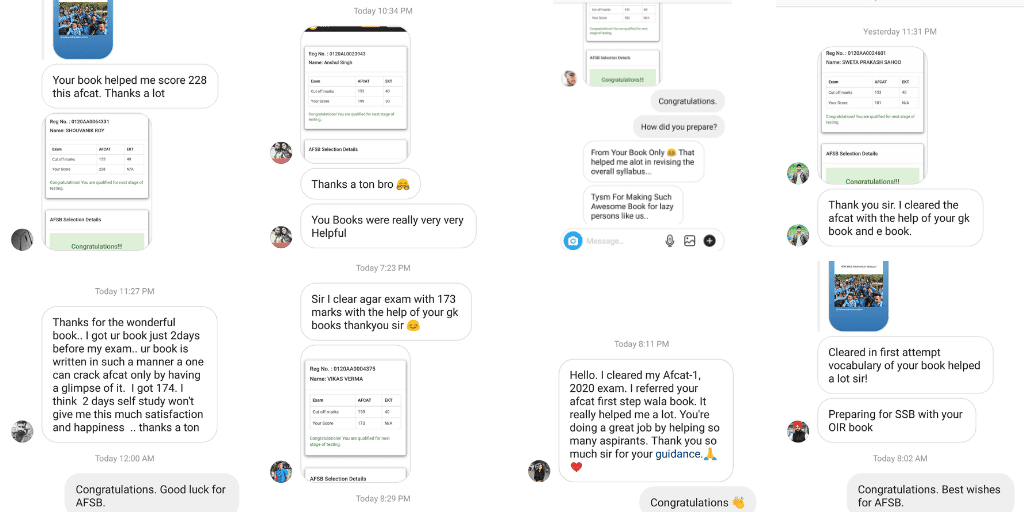 Final advice for those who always look for suggestions as to which section they should start from.
You should start your AFCAT paper with Mathematics section. It is because with the abundance of time you won't mess up with any silly mistake to regret.
Next, you should strike reasoning. It is because if you hurry you will mess up visual figures. You have to choose options carefully from the screen and hence give reasoning the worthy time.
Then you have to start with English, By now you would have easily taken 1 hour & 10 minutes and you will take 20 more minutes to finish English.
Lastly, there is roughly 25-30 minutes remaining and you have G.K left. This is an asset for you because if you know the answer you will mark it and if you don't you will move ahead. Within a matter of 20 minutes, you will be done with G.K section.
Take those last 10 minutes to revise anything left over. Refrain from noting down questions in your rough sheet to share with others after your exam. It will do no good. You will automatically get the questions when people will discuss it over social media.
The 'AFCAT Book' has become the preferred choice among aspirants preparing for the AFCAT exam. Its popularity stems from its comprehensive coverage of the entire syllabus, making it a valuable resource for candidates. In the last exam, the book proved its relevance by featuring 12 direct questions, affirming its importance in exam preparation. What sets this book apart is its track record of success. Many candidates have successfully cleared the AFCAT exam in their first attempt, attributing their achievements to diligent preparation from this book. Its effectiveness and the high number of direct questions appearing in the exam solidify its reputation as a trusted study resource for AFCAT aspirants.