Intrigued by charisma of Uniform? Well there is not just one but 14 different uniforms a soldier wear in Indian Army
Uniform simply reflects pride, honour and inculcates disciplined lifestyle. These are 14 different uniforms of Indian Army
1. General Duty Uniform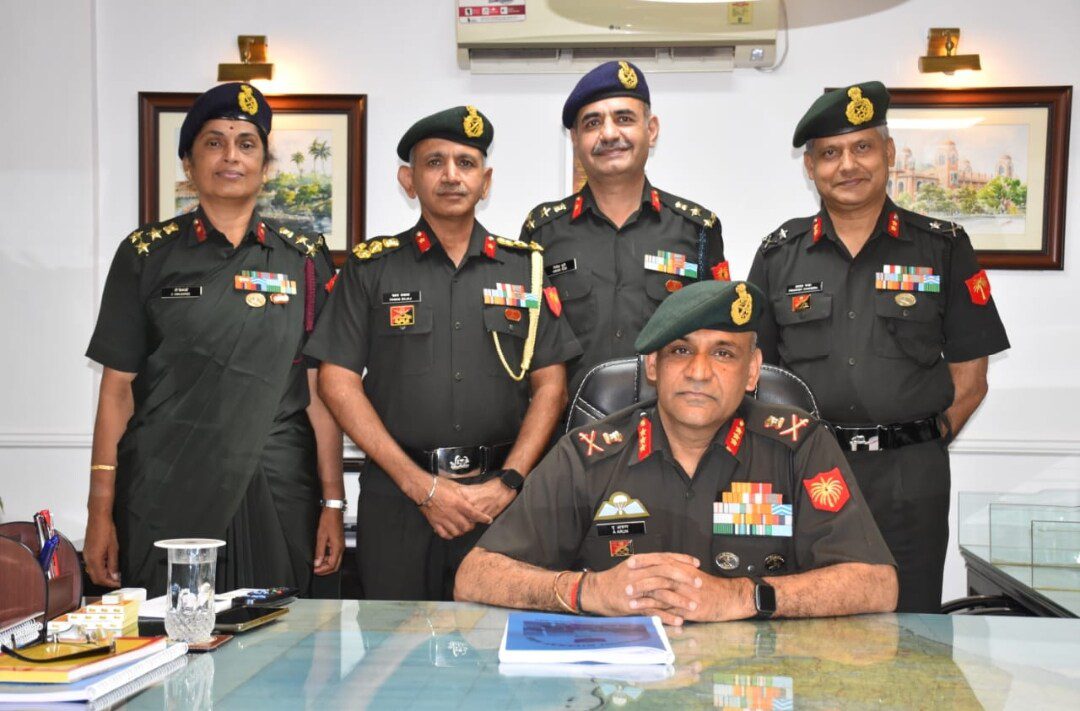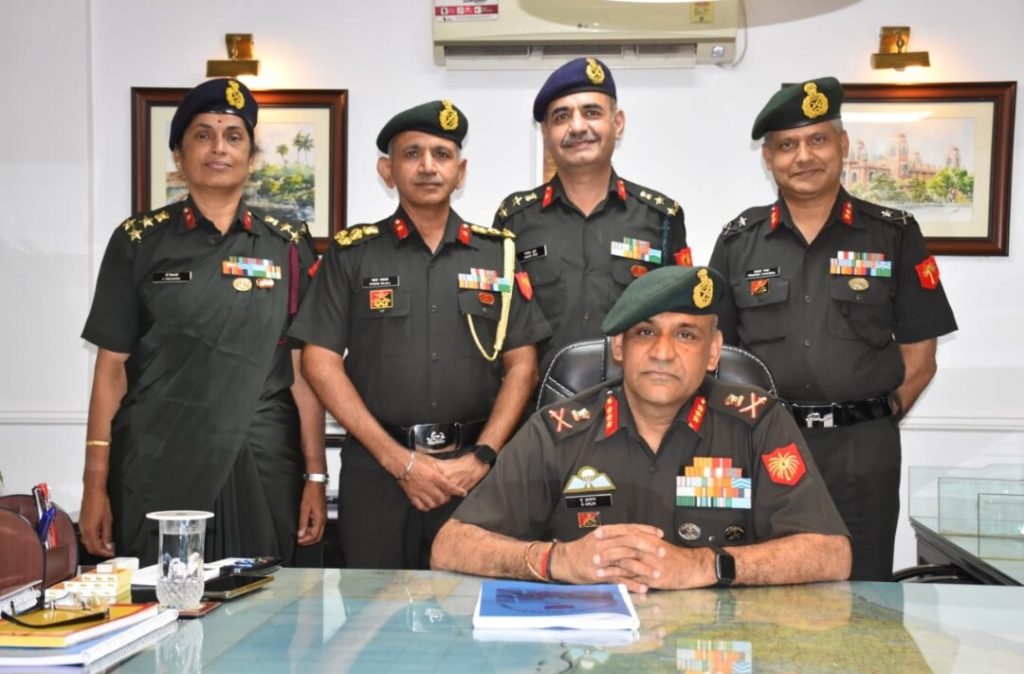 The commonly seen olive colour half sleeve shirt and olive green pant makes it general duty uniform of indian army. It is accompanied by beret or peak cap depending on the regiment soldier belong to.
2. General Duty Winter Uniform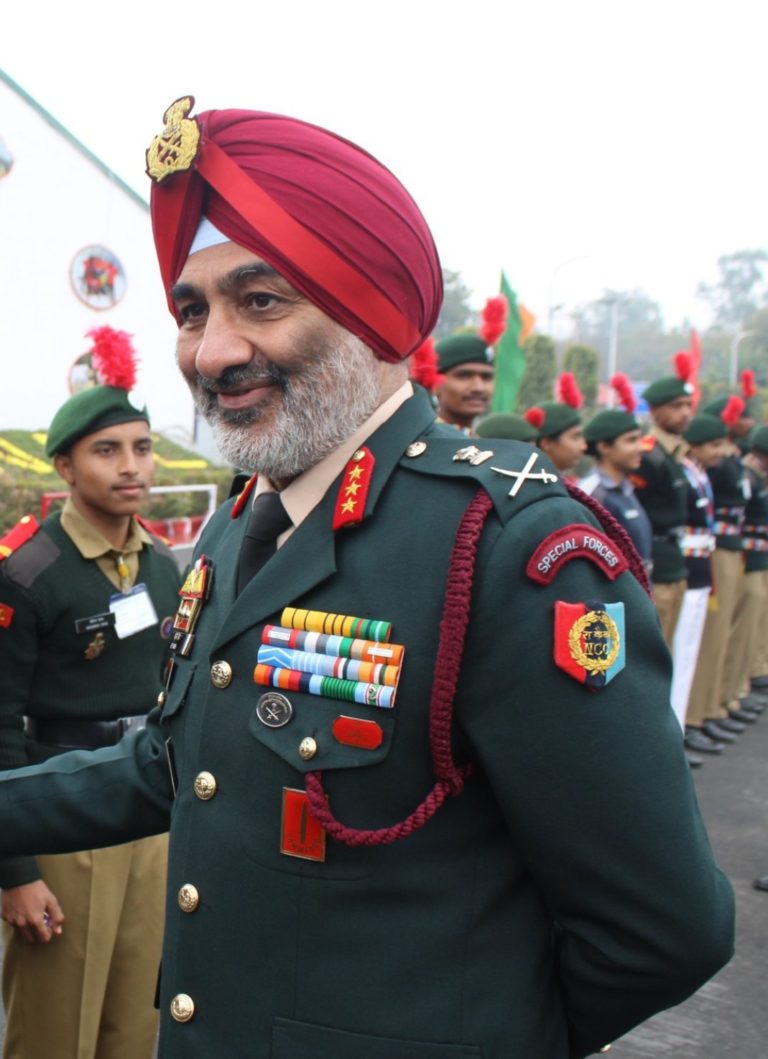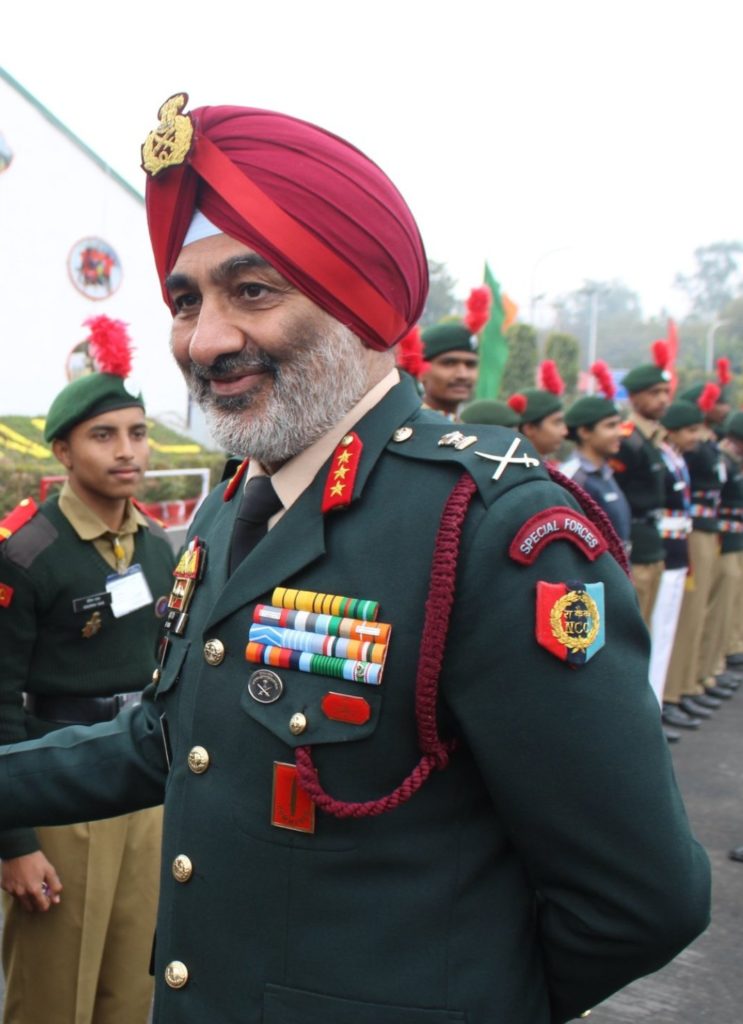 peach colour full sleeve shirt is worn with black tie. An overcoat of same olive green colour is worn over it. This makes it suitable for winter conditions.
3. General Duty Angola Winter Uniform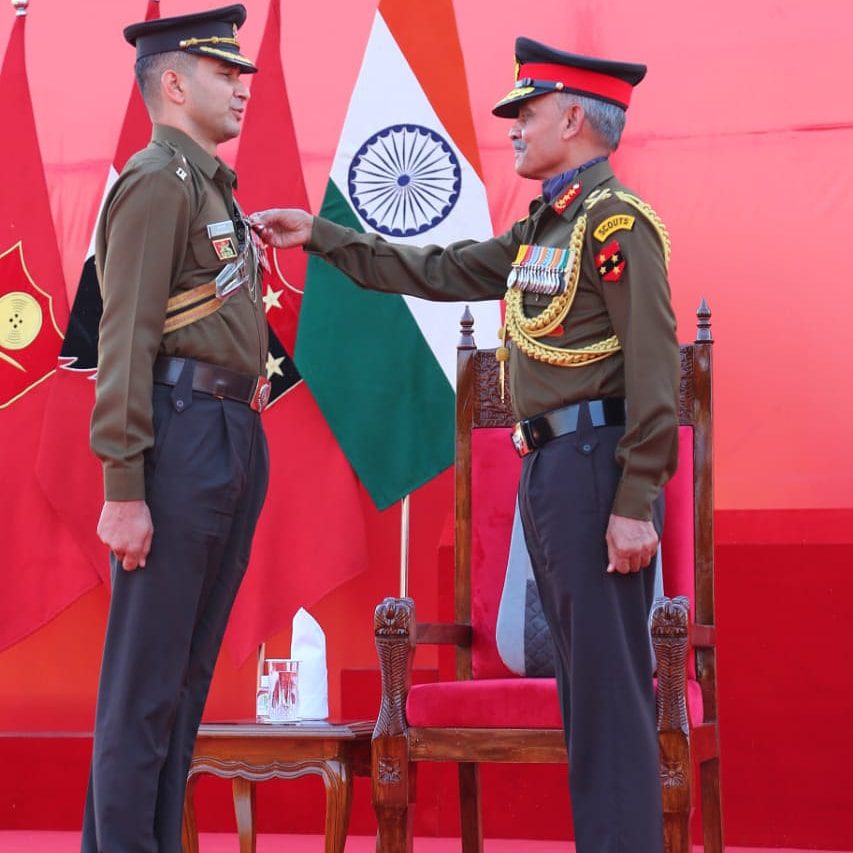 In certain areas it is ordered to wear "Angola winter uniform". This dark brown full sleeve shirt is worn with black pant
4. Ceremonial Uniform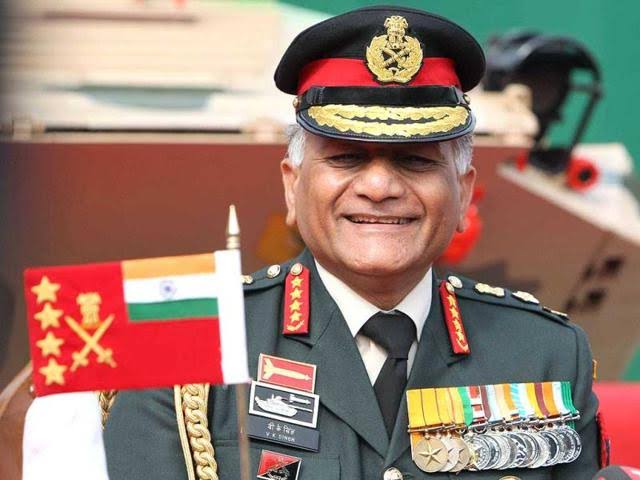 High-rank officers of the Indian Army often wear this dress during national ceremonies. They proudly display their medals, lanyards, and other achievements on this "General Duty Winter Uniform"
5. Ceremonial Uniform Armoured Corps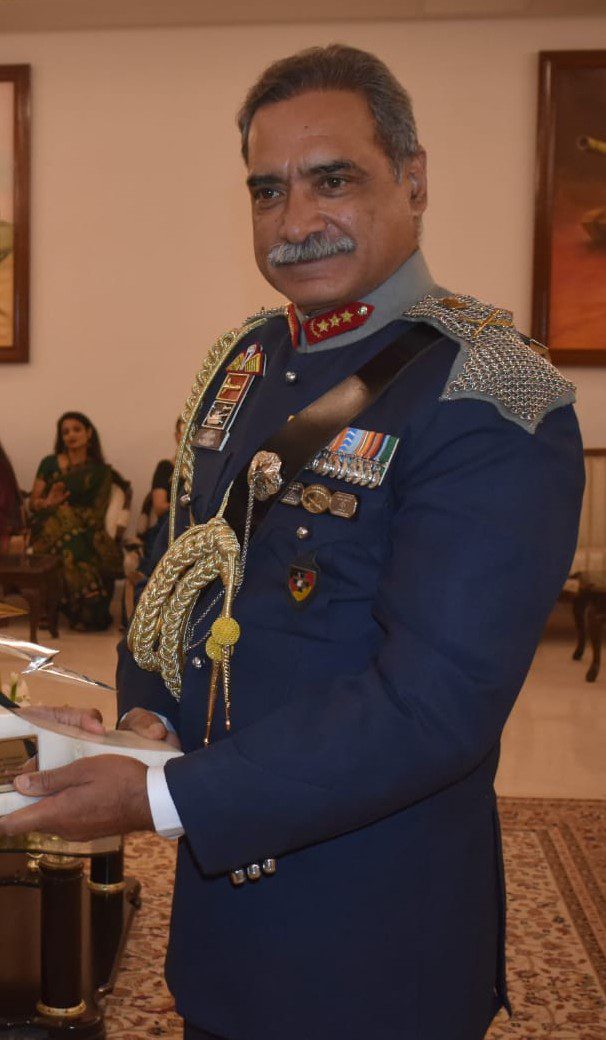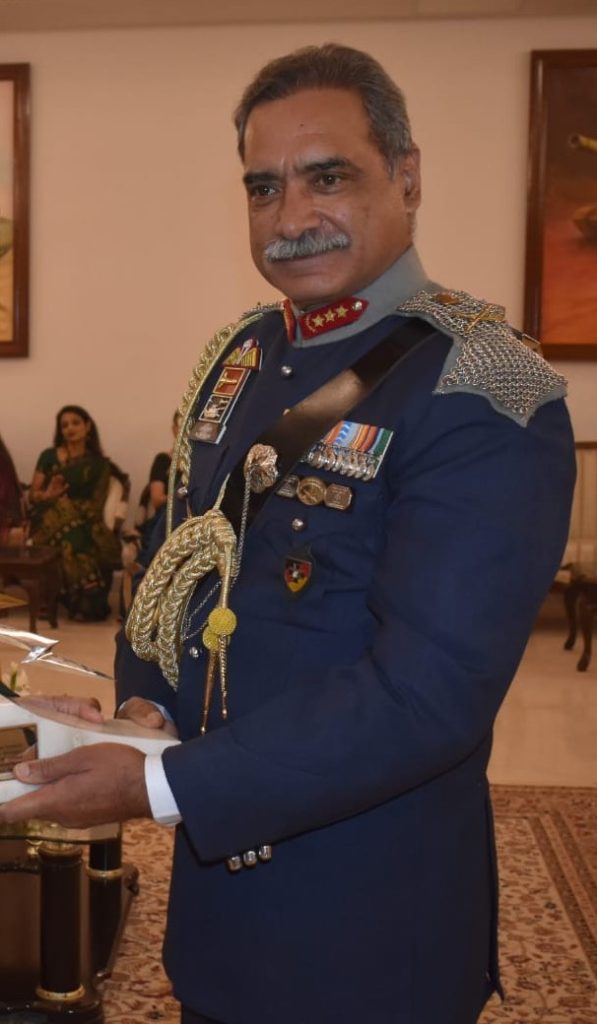 Armoured corps also known as Tank Regiment have a charming ceremonial uniform which resembles a "Knight" or "Cavalryman"
6. Mess Dress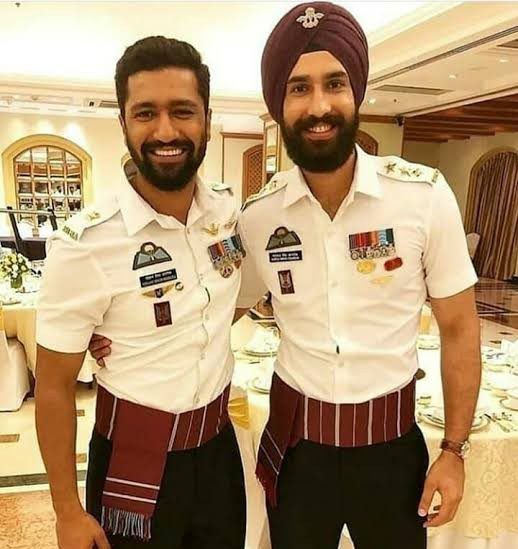 This uniform is specifically for dining occasions. White t-shirt and black pant is worn with regimental colour "cummerbund" or "sash" around waist.
7. Combat Military Uniform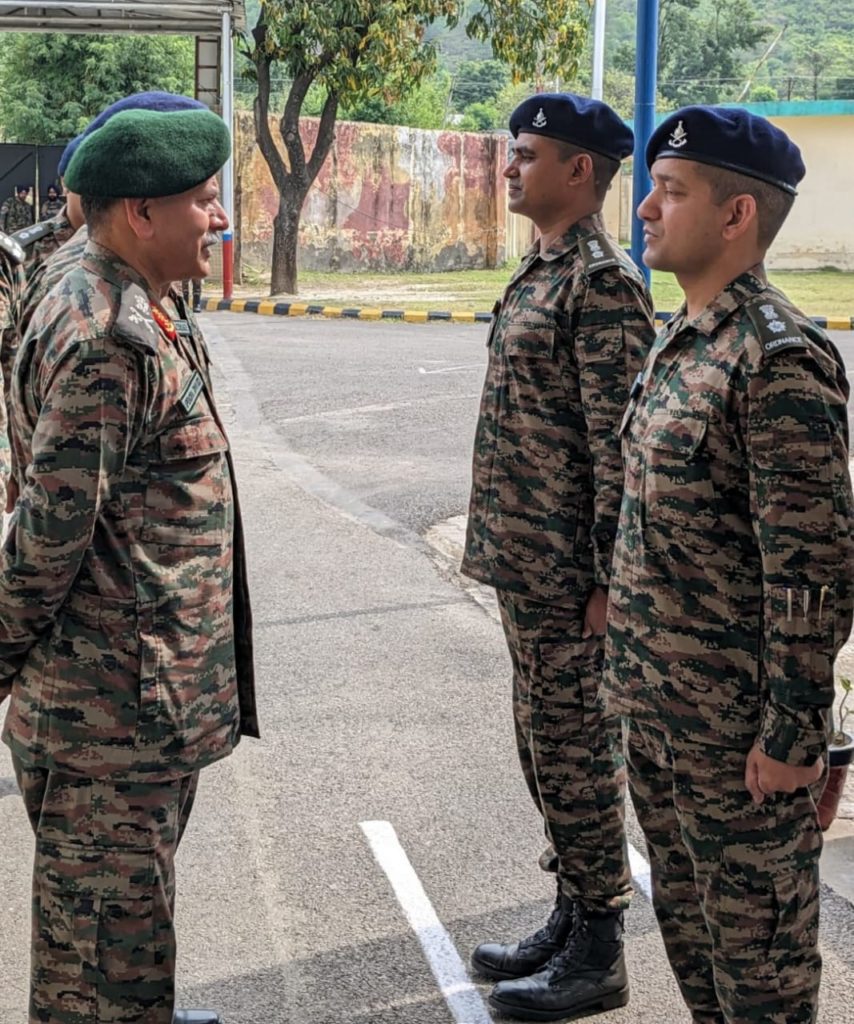 The commonly seen field uniform of the Indian Army is the "Jungle dress". Army has changed the camouflage on this dress from time to time over decades. Soldiers wear the full-sleeve jungle dress untucked over pants, along with boots.
8. Combat Winter Uniform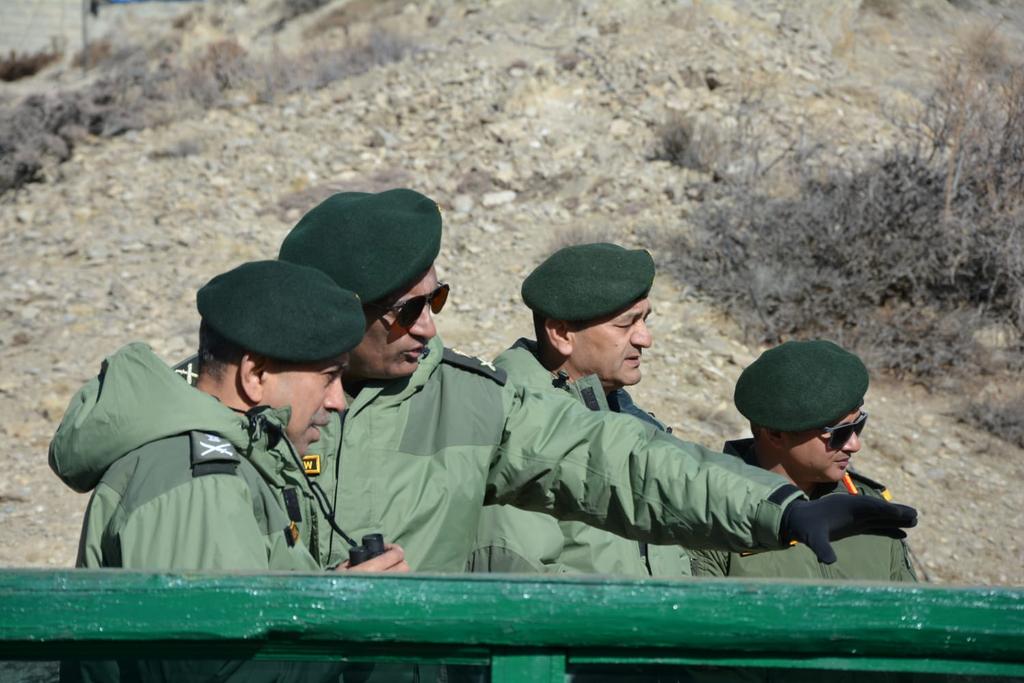 During winters soldiers wear green jacket over jungle dress. This comfort soldiers in windy cold regions.
9. Combat Uniform Leh Ladakh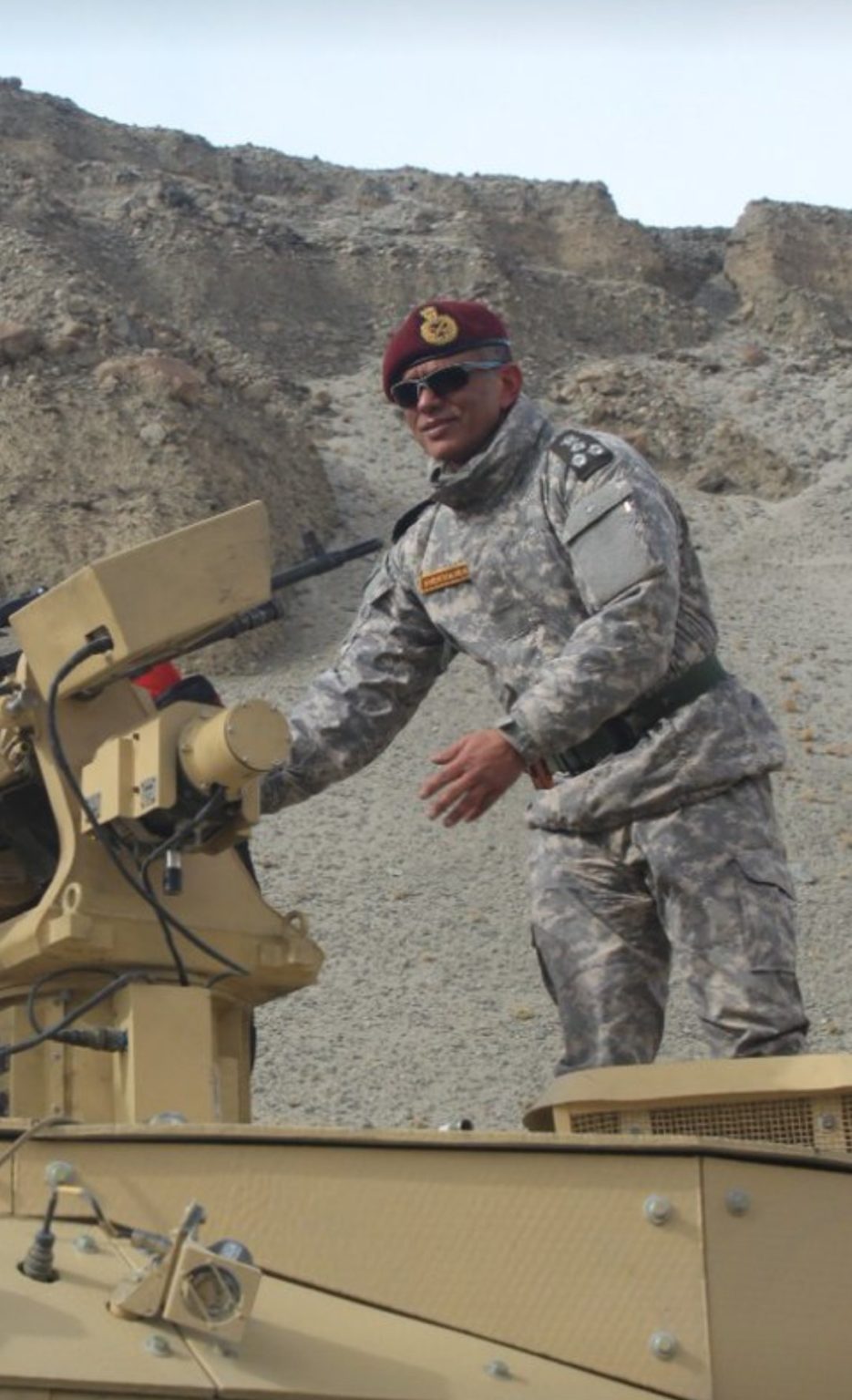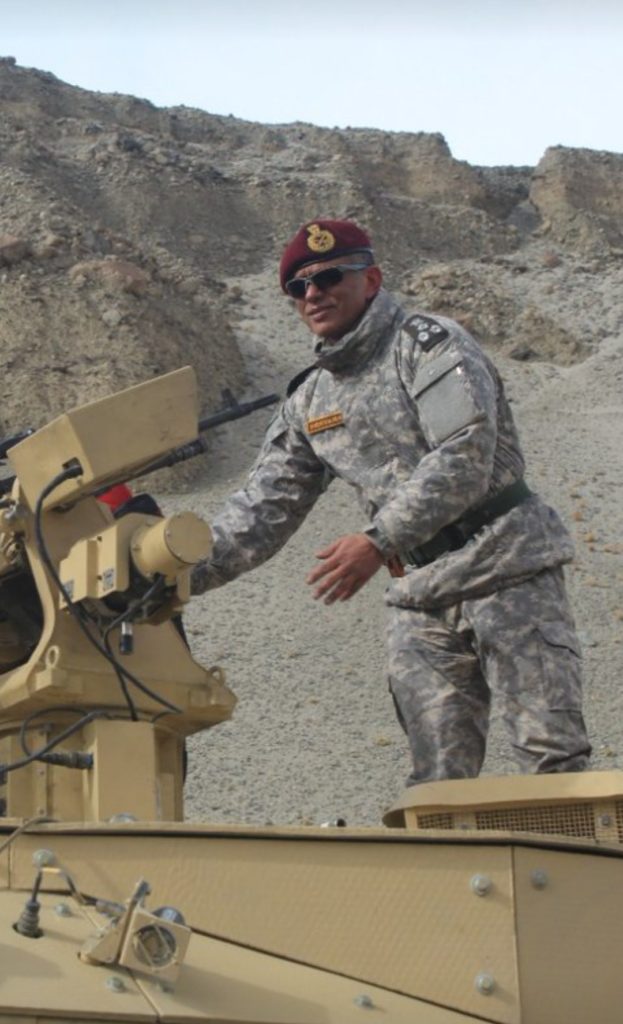 The jungle camouflage will be impractical in terrains of Leh Ladakh. Hence there is a different combat dress for this region
10. Dungarees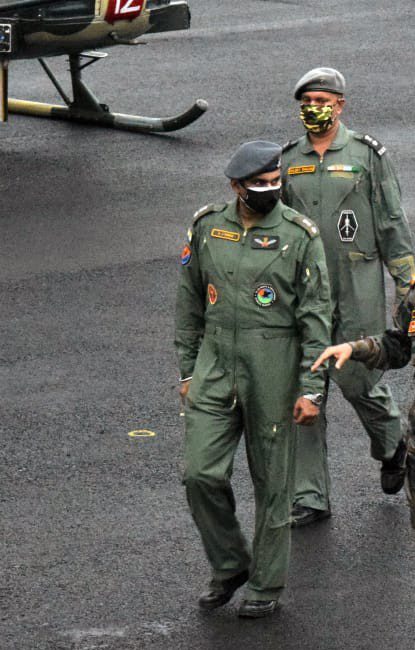 This dress is for Army Aviation. Dungaree is a single piece dress with chain in centre. Purpose of this uniform is to save time as there is no pant, belt involved.
11. Winter Dungarees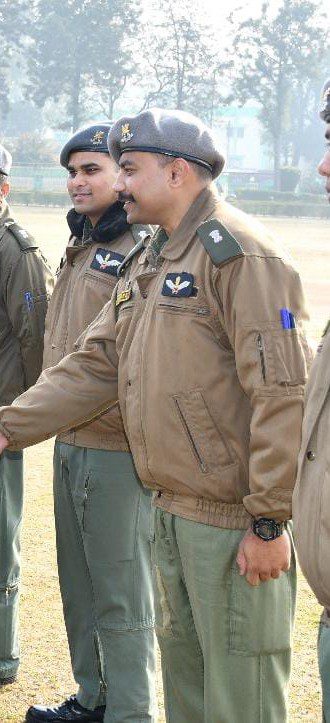 During winters, soldier wear a light brown jacket over dungarees. They dress ranks, names, and other attachments on this jacket
12. Black Dress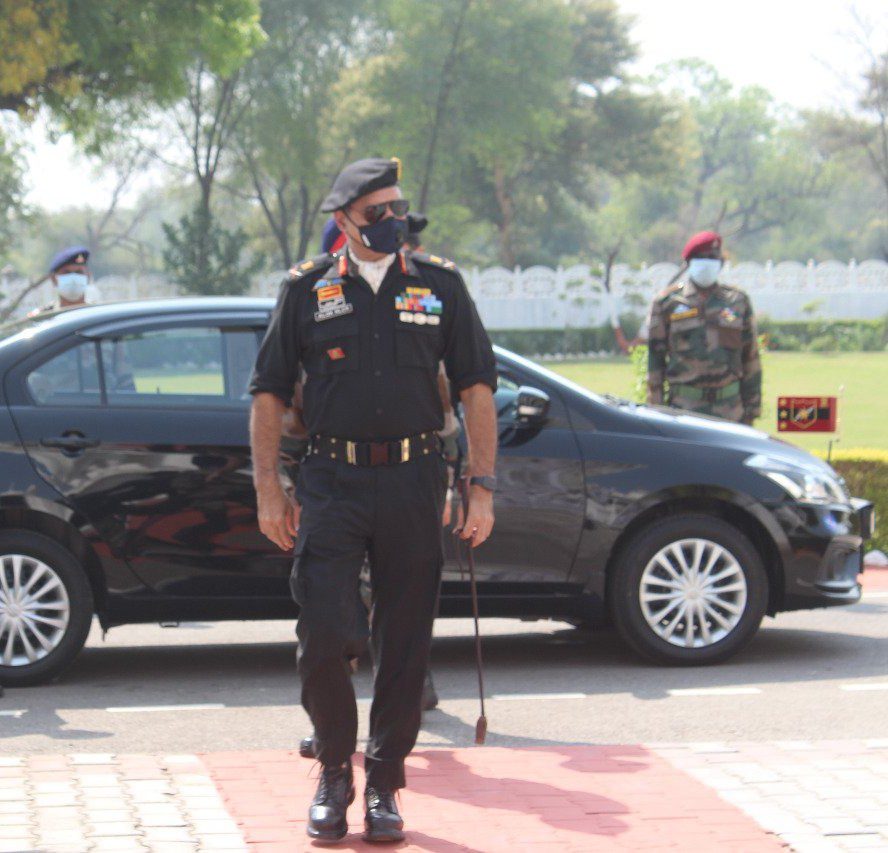 Many a times confused with the NSG, this dress is prestige of "Armoured Corps" the tank regiment of Indian Army. How to not confuse it with NSG? Simple! In NSG uniform "NSG" tab is there on the shoulder
13. Smocks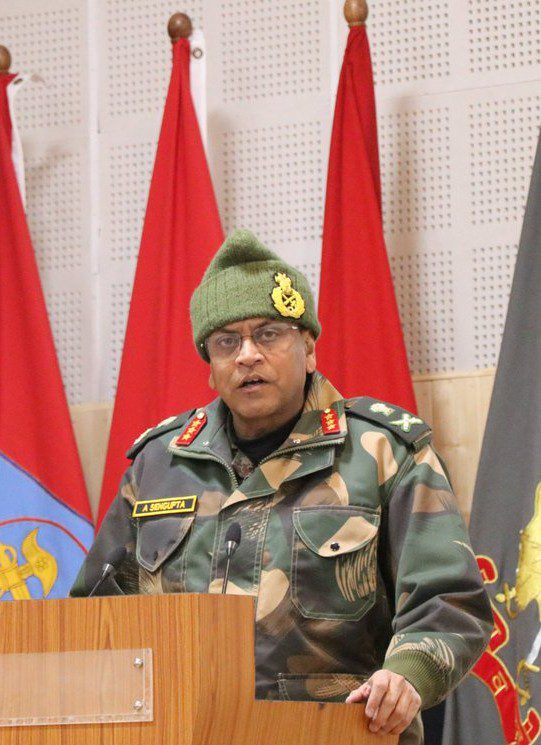 Smocks too are for the winters but usually worn in peace areas and on occasions. Soldiers usually wear this untucked.
14. Green Vest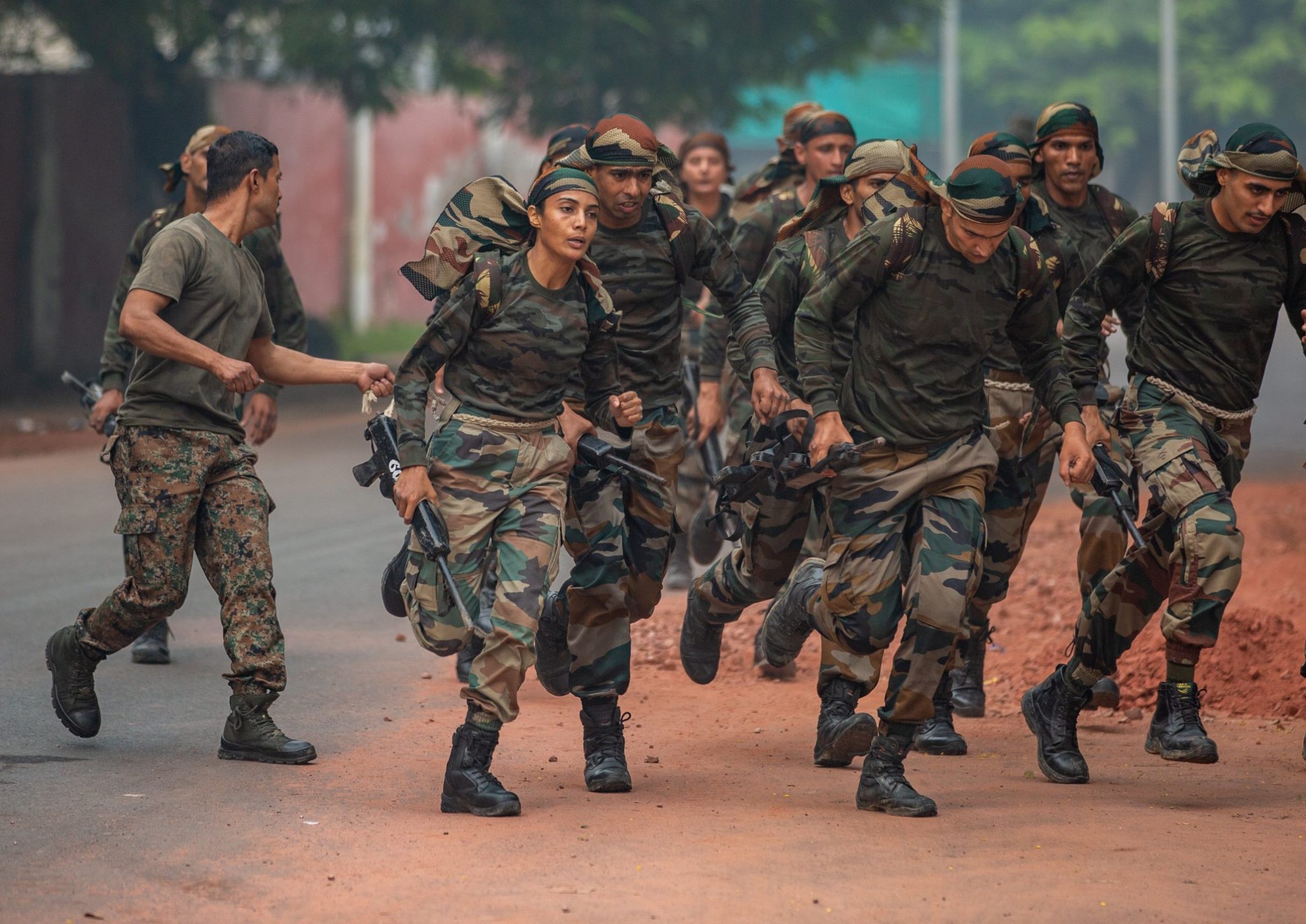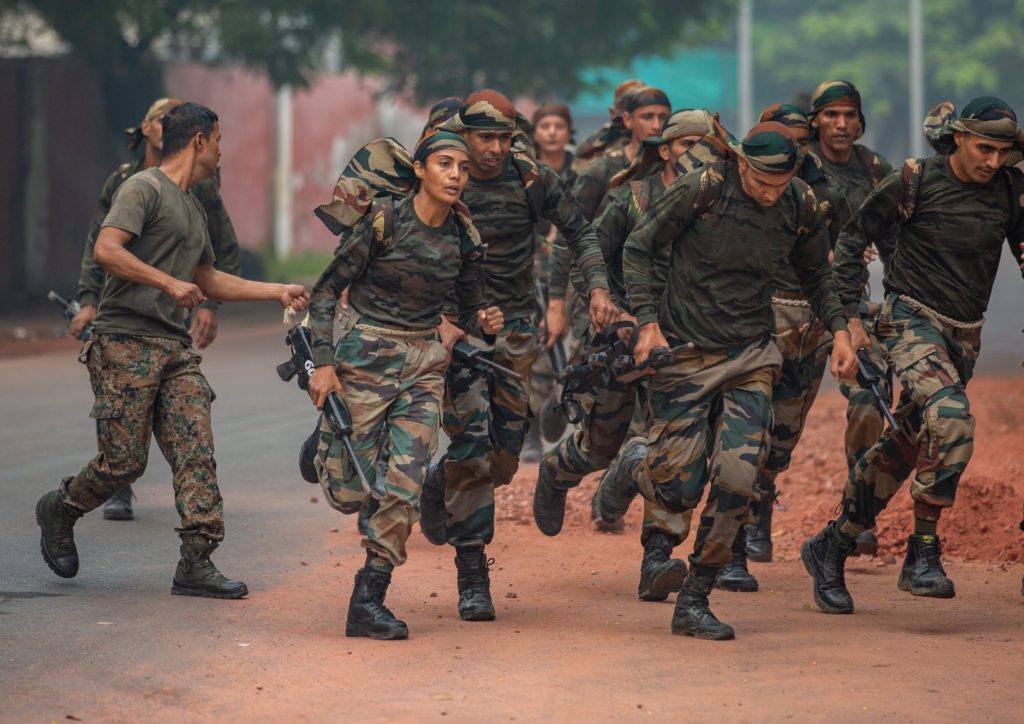 There's both half and full sleeve t-shirt worn during all other times such as training, informal leisure time. Soldiers wear this over combat (jungle) pant.
Further, different regiments have their own specifics such as corps of military police (CMP) has white belt and red cap. Similarly other regiments and corps have their own distinguished specifics worn over uniforms stated above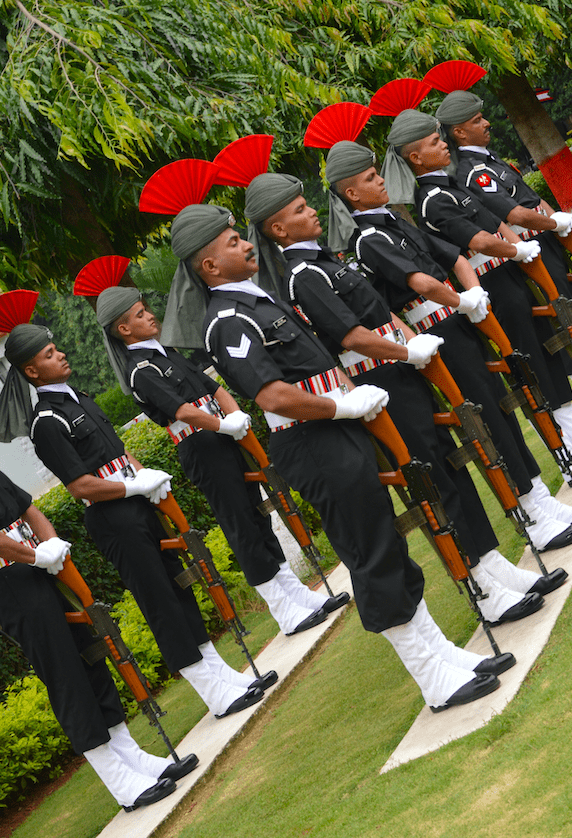 Read here to know more about Indian Airforce uniform
Hope this will add up to your Defence knowledge