Indian Air Force notification for UNMARRIED MALE INDIAN / NEPALESE CITIZENS to join as Outstanding Sportsmen. The Selection Trials for Recruitment of Outstanding Sportsmen in Group 'Y' (Non-Technical Trades) will be held at New Willingdon Camp, Air Force Station New Delhi, Lok Kalyan Marg, New Delhi – 110003, from 26 April 21 to 28 April 2021 at 0700 hrs (07:00 AM) and Sports Specific trials in Delhi and NCR in following Sports Disciplines: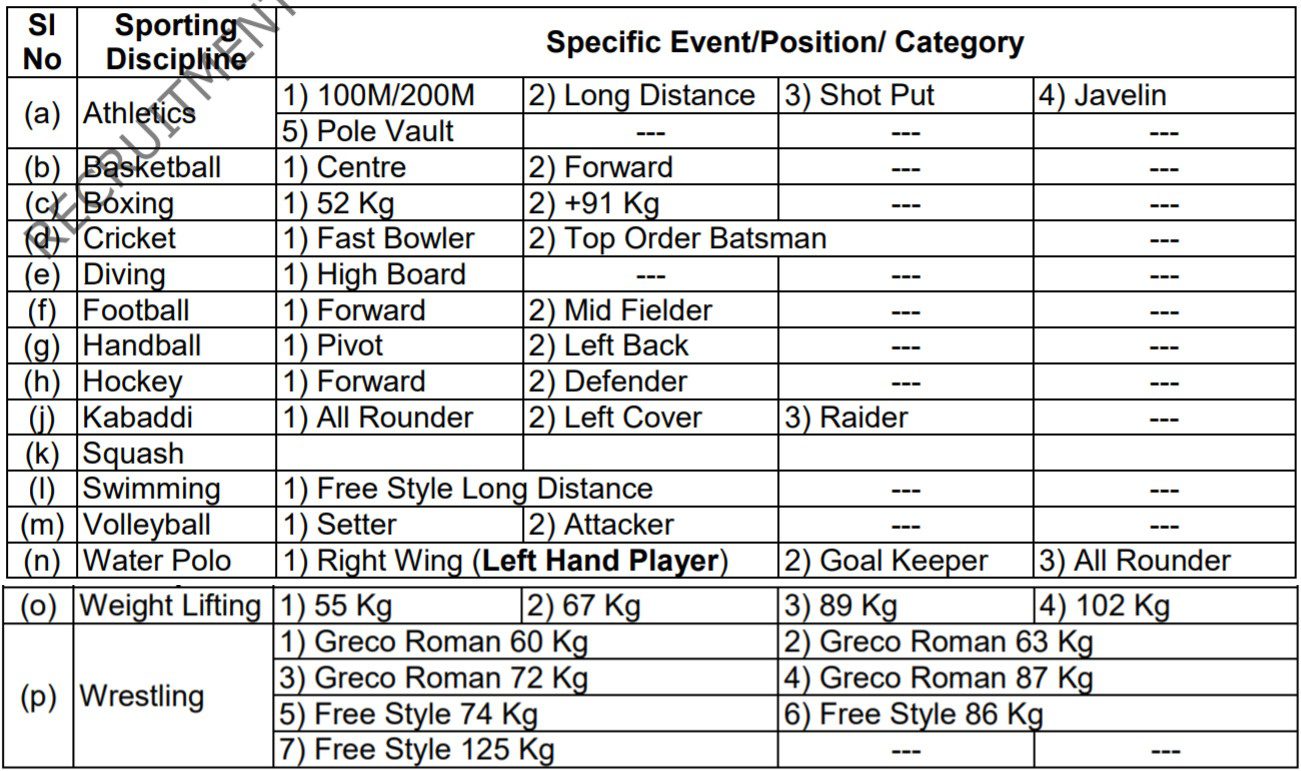 ELIGIBILITY CONDITION :
Education Qualification: Passed Intermediate / 10+2 / Class XII / Equivalent Examination in any stream /subjects approved by Central/State Boards of education. Education Boards listed in Council of Boards for School Education (COBSE) website as members, as on last date of submission of application, shall only be permitted.
SPORTS ACHIEVEMENTS :
(i) Individual should have represented the country in Junior/Senior International meets in any of the above mentioned sports discipline. The current achievement would be given preference during selection trials.
(ii) Individual should have attained the minimum standard of fifth place in the Junior National Championship, represented the State/Units in Senior National Championships or Inter University Championship in above mentioned sports discipline. The current achievement would be given preference during selection trials.
(iii) In team events, the individual should have represented state in Junior National Championship conducted by respective Sports Federations in above mentioned sports discipline. The current achievement would be given preference during selection trials.
ELIGIBILITY (FOR CRICKET DISCIPLINE ONLY) :
Only those Individuals to apply who have played BCCI Trophies – U-19, U-23, Ranji Trophy, Dilip Trophy, Deodhar Trophy or higher participation.
AGE CRITERIA :
Candidates should be born between 18 July 2000 to 30 June 2004 (both days inclusive). Lower age limit of date of enrolment is 17 years and Upper age limit of date of enrolment is 21 years.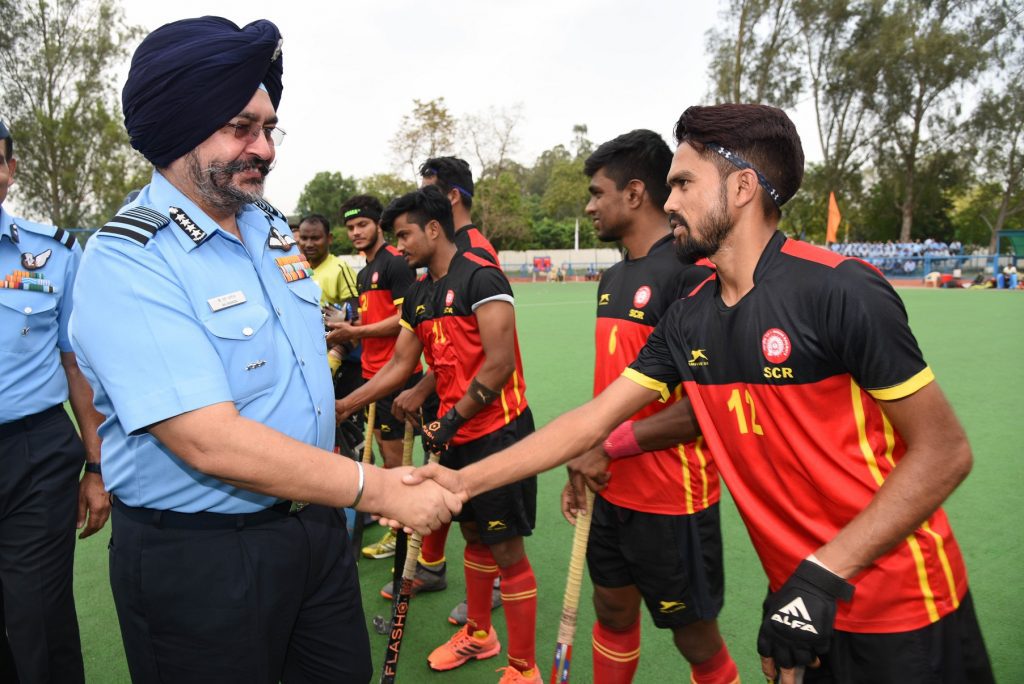 HOW TO APPLY :
Application form: A print of the application form is to be taken on A4 size paper only as per the prescribed format given at the end of the advertisement (Download Below). Non-standard application forms will be rejected.
The application form completed in all respects (signature, left hand thumb impression, affixing photograph as mentioned in para 26 (a) of the advirtisement) along with educational and sports achievement documents are to be scanned and attached as an one single pdf file which is to be sent on the official e-mail id – iafsportsrec@gmail.com as one single mail only.
Repetition of mail from individual's e-mail id or re-submission of same documents through different e-mail id's is liable to be rejected. the candidates called to appear in the selection trials are to bring the following along with them:-
(a) Three copies of unattested recent passport size COLOUR PHOTOGRAPH (taken not more than one month before, from the date of hosting of the advertisement notification) is to be taken with candidate holding a black slate in front of his chest with his name, date of birth and date of photograph clearly written on it with white chalk in capital letters. (front portrait without headgear except for Sikhs), ONE of which is to be pasted on the application form.
(b) The other two photographs are to be brought along with the application form. The Photographs should be as per Para 26 (a) of the Advertisement and to be only on good quality "Photo Paper."
(c) Attested copies of Matriculation Certificate in support of Date of Birth. Attested copies of Marks Sheet & Certificate of Educational Qualification along with attested copies of Sports achievement certificates.
Download Detailed Official Notification PDF : Click Here