Top Defence News For March 2019
1) AFTER BALAKOT STRIKE, PAKISTAN DEPLOYS CHINESE AIR DEFENCE MISSILE SYSTEMS ALONG BORDER
Pakistan which is hugely concerned after Indian jets destroyed terror camps in Balakot has now fallen back on its trusted option. It has deployed Chinese made ground-to-air (SAM) missiles for air defence of military bases. LY-80 missiles from China, also called HQ-16, were included in the Pak Army in 2017. The Chinese made mobile air defence system LY-80 missiles can be easily moved from one place to another according to need and can hit any moving target up to 40 kilometres.
2) INDIA TO LAUNCH AN ELECTRONIC INTELLIGENCE SATELLITE ON APRIL 1
India on April 1 will launch an electronic intelligence satellite Emisat for the Defence Research Development Organisation (DRDO) along with 28 third-party satellites and also demonstrate its new technologies like a new variant of PSLV rocket, ISRO said on Saturday.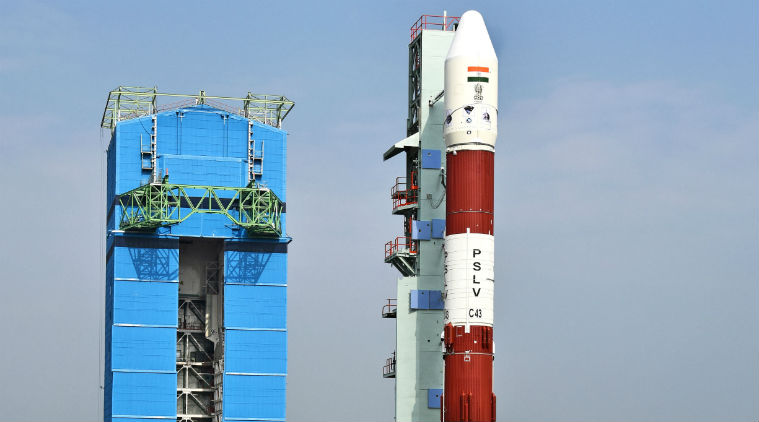 3) VICE ADMIRAL KARAMBIR SINGH APPOINTED AS NEXT NAVY CHIEF
The Defence Ministry on Saturday announced the appointment of Vice Admiral Karambir Singh as the next Navy chief to succeeding Admiral Sunil Lanba, who is retiring on 31 March. He is an alumnus of the prestigious National Defence Academy (NDA). Prior to his appointment as chief of Naval Staff, he also held the posts of deputy chief of naval staff and vice chief of naval staff, besides the post of Flag Officer Commanding-in-Chief Eastern Naval Command. He will be the 24th chief of the Indian Navy.
4) GOA CM AND FORMER DEFENCE MINISTER MANOHAR PARRIKAR PASSES AWAY AT 63
Goa Chief Minister and former Defence Minister Manohar Parrikar suffering from pancreatic cancer died on Sunday despite doctors best efforts, said his office on Sunday. Mr Parrikar, 63, was suffering from a serious pancreatic ailment and was at his private residence at Dona Paula. The former Defence Minister's health had been fluctuating for over a year.
5) IAF TEJAS FIGHTERS PRACTICE SORTIES IN MALAYSIAN SKIES AHEAD OF LIMA 2019
India Air Force's supersonic Light Combat Aircraft (LCA) Tejas – world's lightest supersonic fighter – engaged in a practice session ahead of the five-day Langkawi International Maritime and Aerospace Exhibition (LIMA) 2019 which kicks off on March 26. The Indian Air Force is partaking in the Langkawi International Maritime and Aerospace Exhibition for the first time.
6) DASSAULT, BOEING AND SAAB — THE FRONT-RUNNERS FOR IAF's 114 FIGHTER JET CONTRACT
France's Dassault Aviation, American firm Boeing and Swedish Saab are the front-runners for the Indian Air Force's multi-billion dollar contract for 114 fighter jets. However, the Russians are still in contention with two aircraft, as is US manufacturer Lockheed Martin. The main competition is between the Dassault's Rafale, Boeing's F/A-18 and the Saab Gripen, even though a total of seven aircraft are vying for the mega-deal. The IAF has finalised the Air Staff Quality Requirements (ASQR) for the fighter programme and has moved the file for getting the Acceptance of Necessity (AON) from the Ministry of Defence, following which, the IAF will come out with an Expression of Interest (EOI) and finally the Request for Proposal (RFP).
​​​​​​​