Firstly, CDS exam is an entry which select graduates for the three services ( the Army, the Navy and the Air-Force ). Candidates selected through this entry join the training at the respective academies opted. In other words, selected cadets trains for almost a year in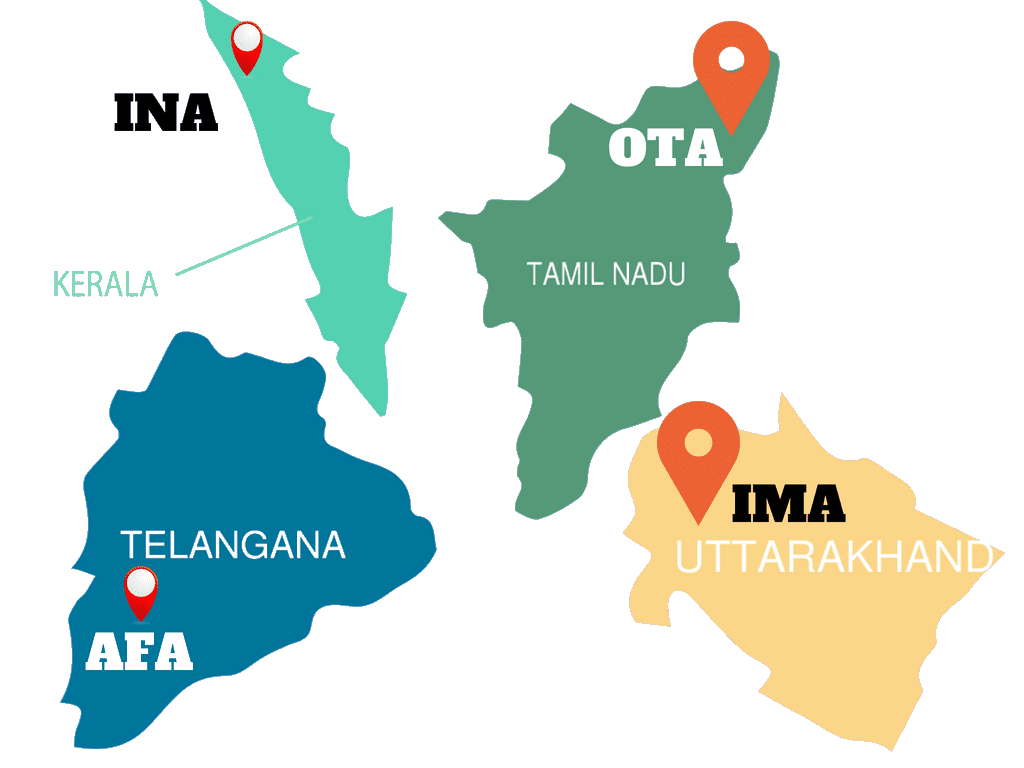 Indian Military Academy, for Army
Air Force Academy, if opted for Air Force
Indian Naval Academy, for Indian Navy
Officers Training Academy, if opted for Army (short service commission)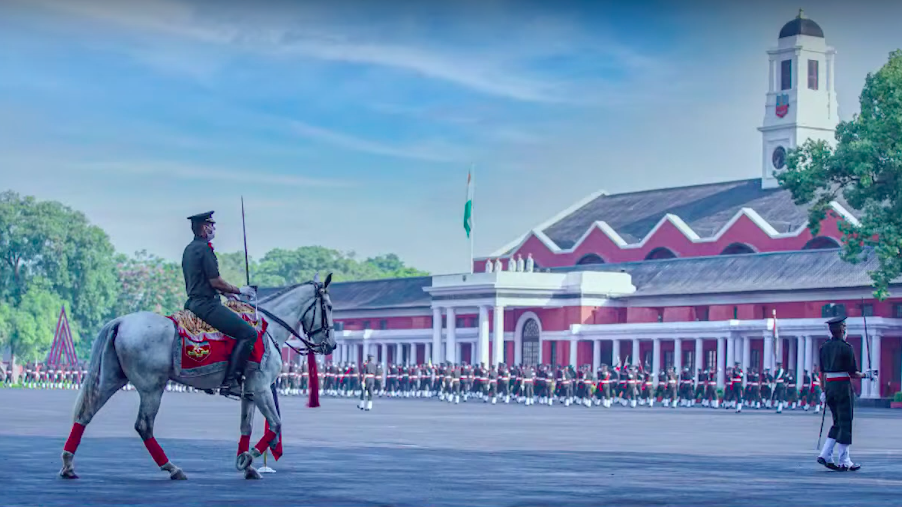 Indian Military Academy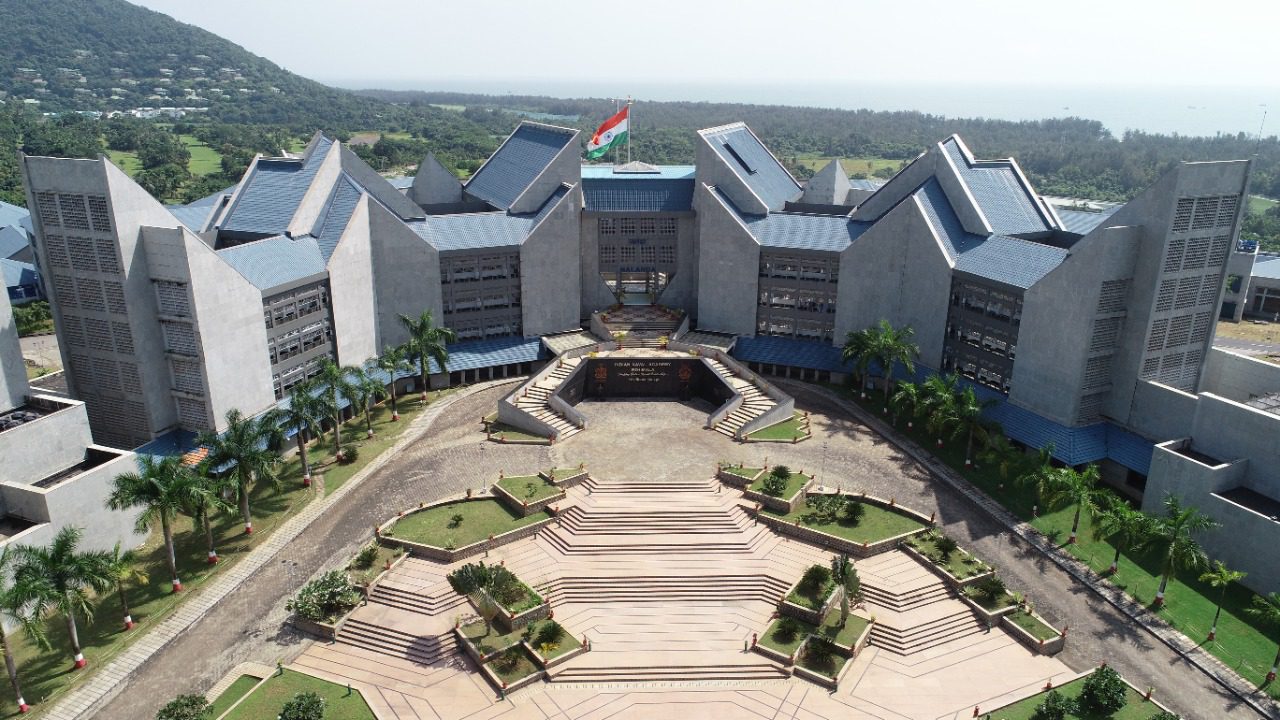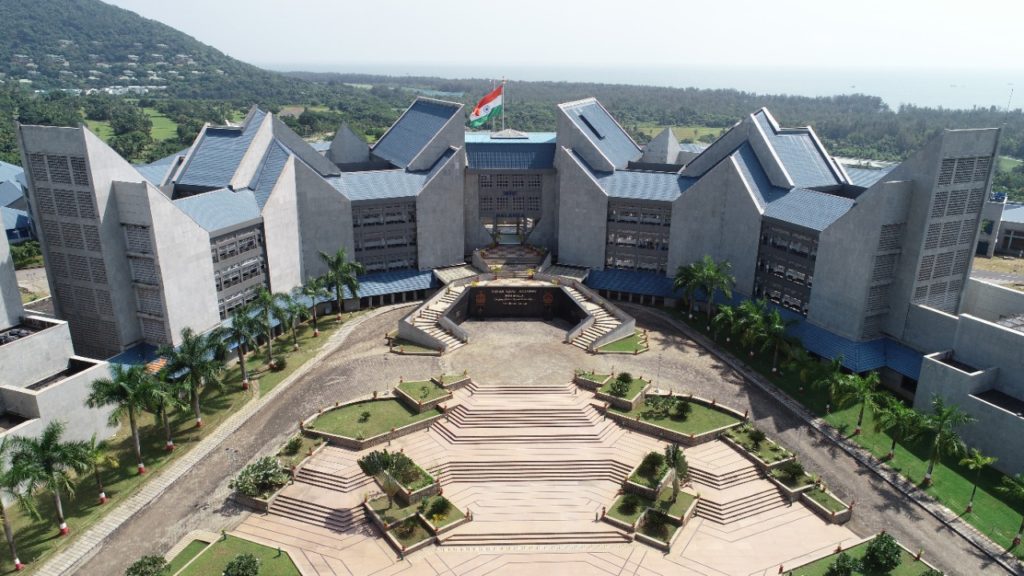 Indian Naval Academy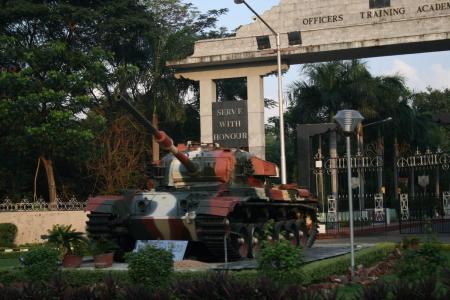 Officers Training Academy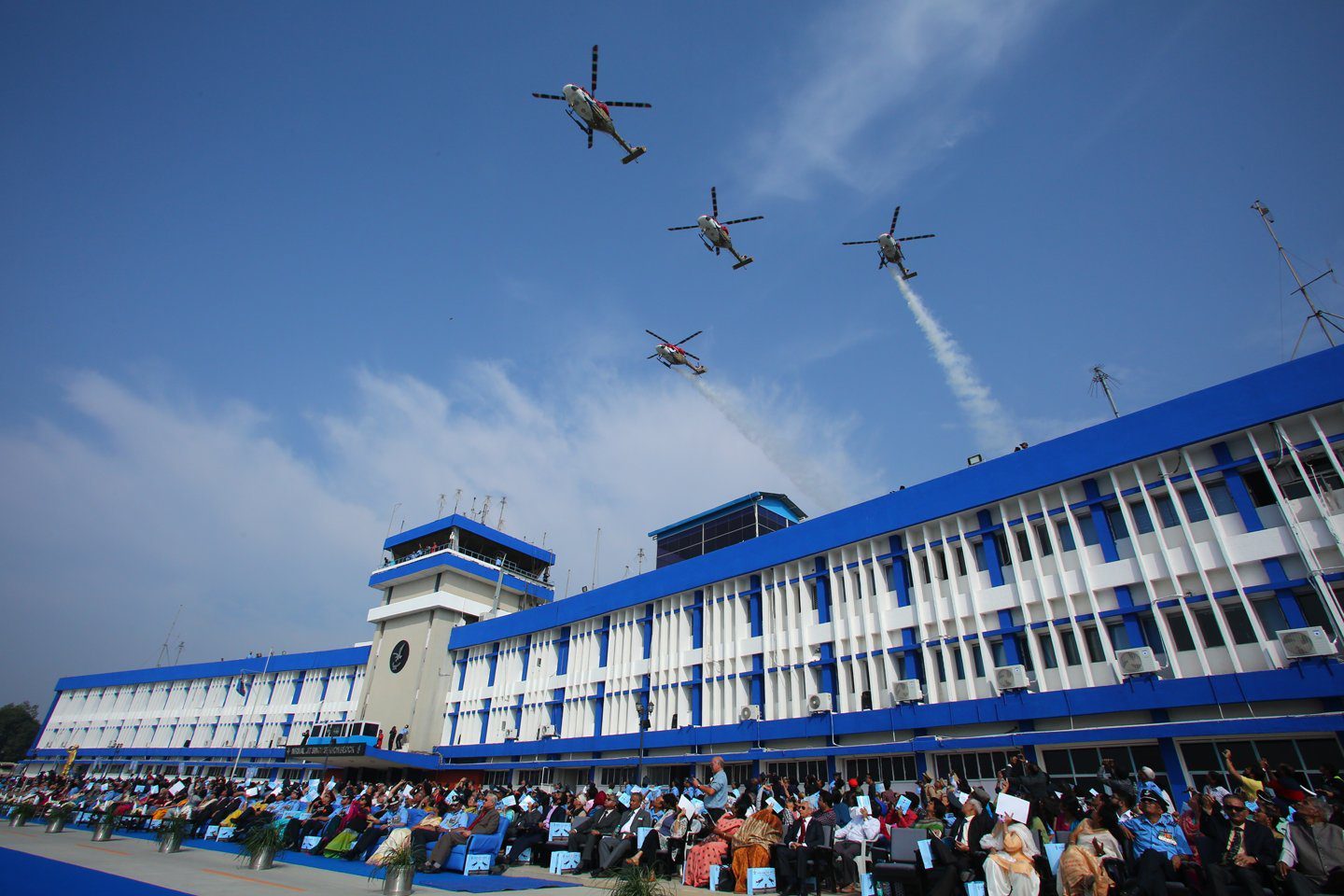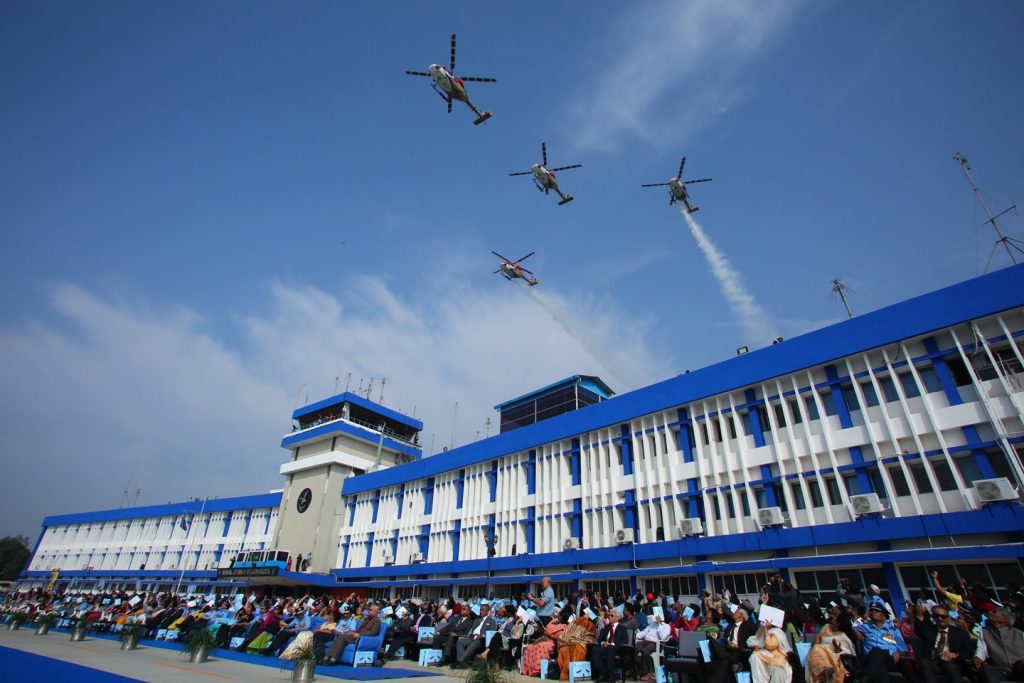 Air Force Academy
Duration of training at IMA, INA, OTA & AFA
| ACADEMY | DURATION OF TRAINING |
| --- | --- |
| IMA | 18 MONTHS |
| OTA | 49 WEEKS |
| INA | 44 WEEKS |
| AFA | 74 WEEKS (FLYING BRANCH) |
How to join respective academy
So, there are two steps where first one is Passing CDS Written exams & the second one is clearing a subsequent interview also known famously as SSB Interview (Service selection Board interview)
CDSE exam pattern
Combined defence service exam is an objective type paper (Multiple choice questions) . Written exam consists of 3 Papers. Further, all the papers are on the same day with 1 hour break in between.
| TIME | PAPER | MARKS | SECTIONAL CUT OFF |
| --- | --- | --- | --- |
| 9:00-11:00 | ENGLISH | 100 (120 questions carrying 0.83 marks each) | Varies from 20%-25% |
| 12:00-2:00 | GENERAL KNOWLEDGE | 100 (120 questions carrying 0.83 marks each) | Varies from 20%-25% |
| 3:00-5:00 | MATHEMATICS | 100 (100 questions carrying 1 marks each ) | Varies from 20%-25% |
Usually scoring 20%-25% is not a big deal. However, you must understand now that it is one of the most difficult exam to clear.
The difficulty arises with the negative marking. That is to say, with every wrong answer, 1/3rd of the marks allotted to that question will be deducted as penalty. Therefore, this significantly affects your total score. Moreover, general knowledge is extremely tough to crack.
CDS Exam syllabus
Candidates who appear for CDSE will give 3 papers.
ENGLISH
G.K (GENERAL KNOWLEDGE)
These two papers are compulsory. Candidates should qualify in both the papers with minimum 20 marks each. Also, candidate has to score minimum aggregate cut off as decided by UPSC. He is then shortlisted for Officers Training Academy and called for interview
This paper is optional. It is mandatory only for those who are appearing for IMA, INA, AFA. One has to qualify in mathematics by obtaining 20 marks. In addition, he needs score minimum cut off for IMA, INA, AFA respectively as decided by UPSC. Only then does he qualifies and gets a call for SSB interview
To understand more clearly have a look at these scenario
e.g. Lets assume cut off fixed by UPSC for OTA is 80 & IMA is 95, below are the different conditions of candidate's score.
| PAPER 1 | PAPER 2 | PAPER 3 | FINAL RESULT |
| --- | --- | --- | --- |
| 36 | 36 | N.A | DOES NOT QUALIFY |
| 70 | 9 | N.A | DOES NOT QUALIFY |
| 50 | 40 | N.A | QUALIFIES FOR OTA |
| 50 | 40 | 15 | QUALIFIES FOR OTA |
| 50 | 32 | 20 | QUALIFIES BOTH OTA & IMA |
| 70 | 19 | 25 | DOES NOT QUALIFY |
When is CDS exam conducted?
CDS exam happens twice in a year in the month of February and November. To appear in the exam one has to apply online 3-4 months prior to the exam date when the Notifications are out.
| NOTIFICATION | LIKELY MONTH OF EXAM | RESULT |
| --- | --- | --- |
| NOVEMBER- DECEMBER | FEBRUARY | APRIL-MAY |
| AUGUST-SEPTEMBER | NOVEMBER | DEC-JAN |
Applications are out on www.upsc.gov.in
Union public service commission conducts exam & manages the result on behalf of Defence.
How to Fill CDS form step by step?
Go to www.upsc.gov.in
Click on apply online and select the exam
Navigate to Part 1 and submit your personal and contact details.
Further, set your preference for the academies as per your qualification and age.
keep your registration ID safe and head to Part 2 of the application for payment.
Select the mode of depositing the exam fees.
After depositing the fees, select your centre of examination.
Then upload your photo and signature in mentioned file size and dimensions.
Lastly, submit the form.
You may keep a copy of the application form for future reference
What is the eligibility for CDS Exam?
Criteria
Condition
Age
At the time of joining academy your age should be between:

19-25 for OTA19-24 for IMA19-23 for AFA19-23 for INA

Stream
Any graduate (B.E Btech, BA, Bsc, BBA, Bcom etc ) from a UGC recognised university is eligible to apply for OTA & IMA. For INA, you need to be B.E/B.tech Graduate. For AFA, you need to have physics and mathematics in your 10+2. Generally, There is no minimum percentage criteria for 10+2 as in AFCAT.
Gender
Only male unmarried candidates are allowed to appear for IMA, AFA, INA. Female candidates can only appear for OTA (Indian Army)
Nationality
A citizen of India, Bhutan, Nepal, Tibetan refugee or a person of Indian origin who has migrated with the intention of permanently settling in India
What happens after clearing CDS Exam
After clearing your exam, you will receive a call letter for SSB interview. After recommendation, candidates undergo a total medical examination. If a candidate is found medically unfit then he will be sent back. Subsequently, Merit list is prepared for medically fit candidates.
Merit list includes total marks secured by the candidate in written exam and interview.
Finally let's assume there are 100 candidates who made into the merit list and your rank in merit list is 68 further the vacancies required are just 70. In that case everyone ranking from 1 to 70 will get a Call letter to join the academy (course) for training.
Rest of the candidates will be considered merit out and have to undergo the same procedure again from scratch including written examination.
How is CDS training?
At OTA, IMA, INA, AFA you will undergo the required training. All your expenses will be borne by government.
You will be provided with all basic necessities and leisure wherever required. On the other hand special care is taken at the MESS (dining hall) where the best class of delicacy are served every day.
Meanwhile during the training you are also liable to receive stipend per month at your respective service academies. The stipend keeps accumulating till your Passing out parade (POP) and total sum can be encashed at the end.
Once you are commissioned as an officer, your starting salary will range anywhere around 100k keeping aside all other benefits and perks.
Best books to prepare & crack CDS exam